Home >> Flight to Big Bend Ranch >> Cinco Tenajas
The Cinco Tenajas trail is located 1.3 miles west of Sauceda.

The trail leads to an overlook above the canyon where the tenajas are located and then down to the tenajas themselves. A tenaja is a standing pool of water in a shady, sheltered area.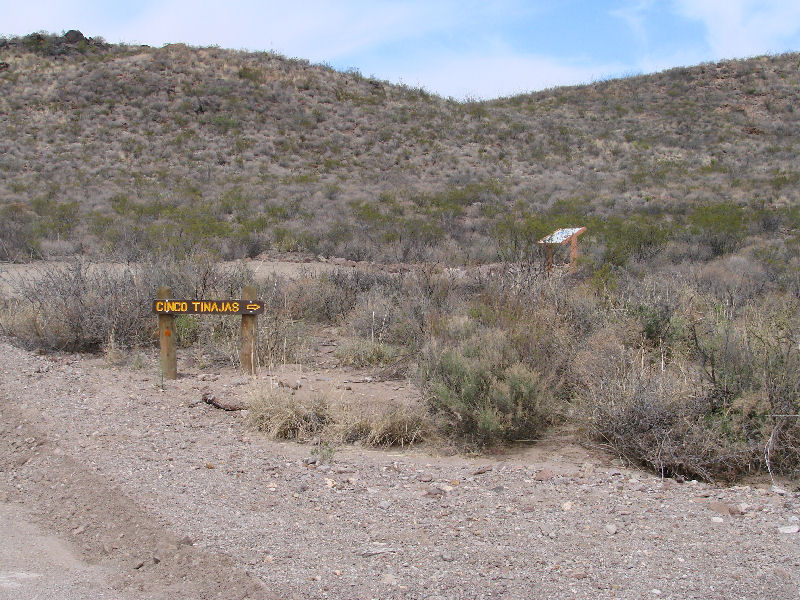 Cinco Tenajas trailhead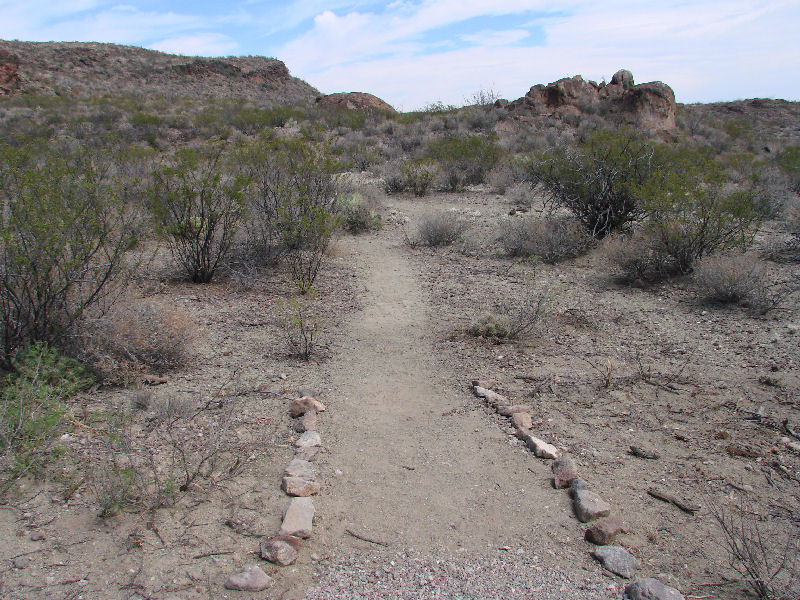 The trail begins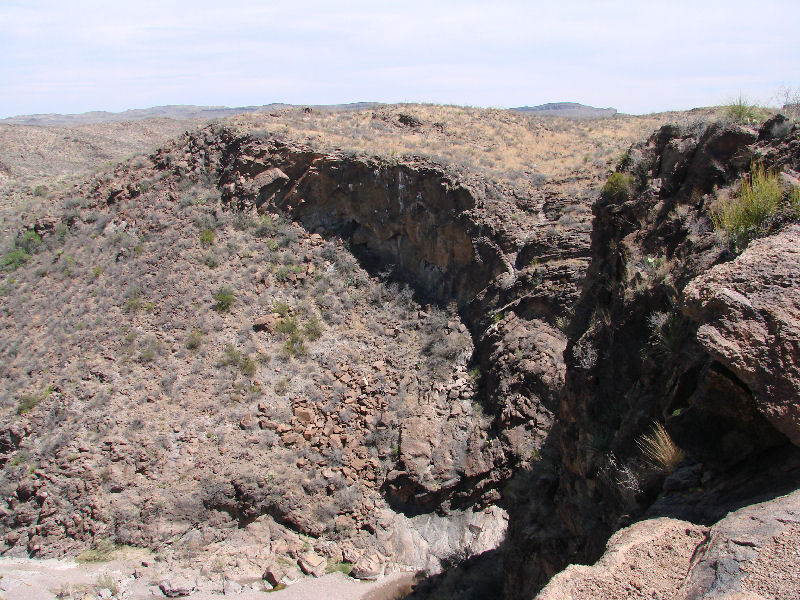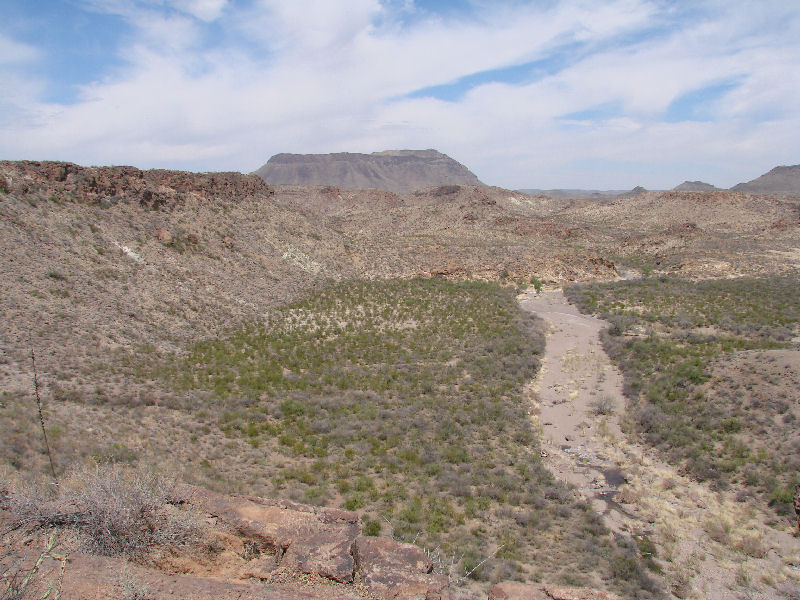 Buzzard roost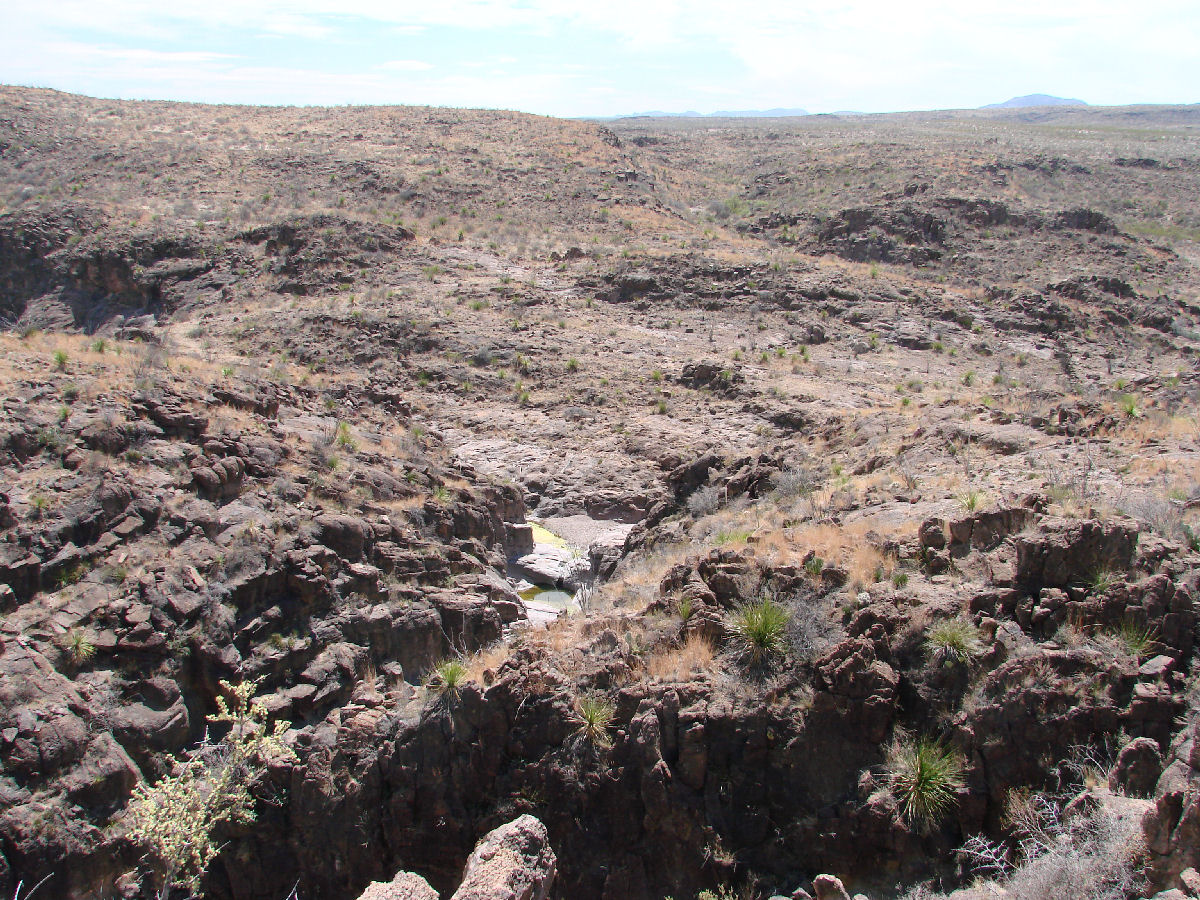 Tenaja visible from the overlook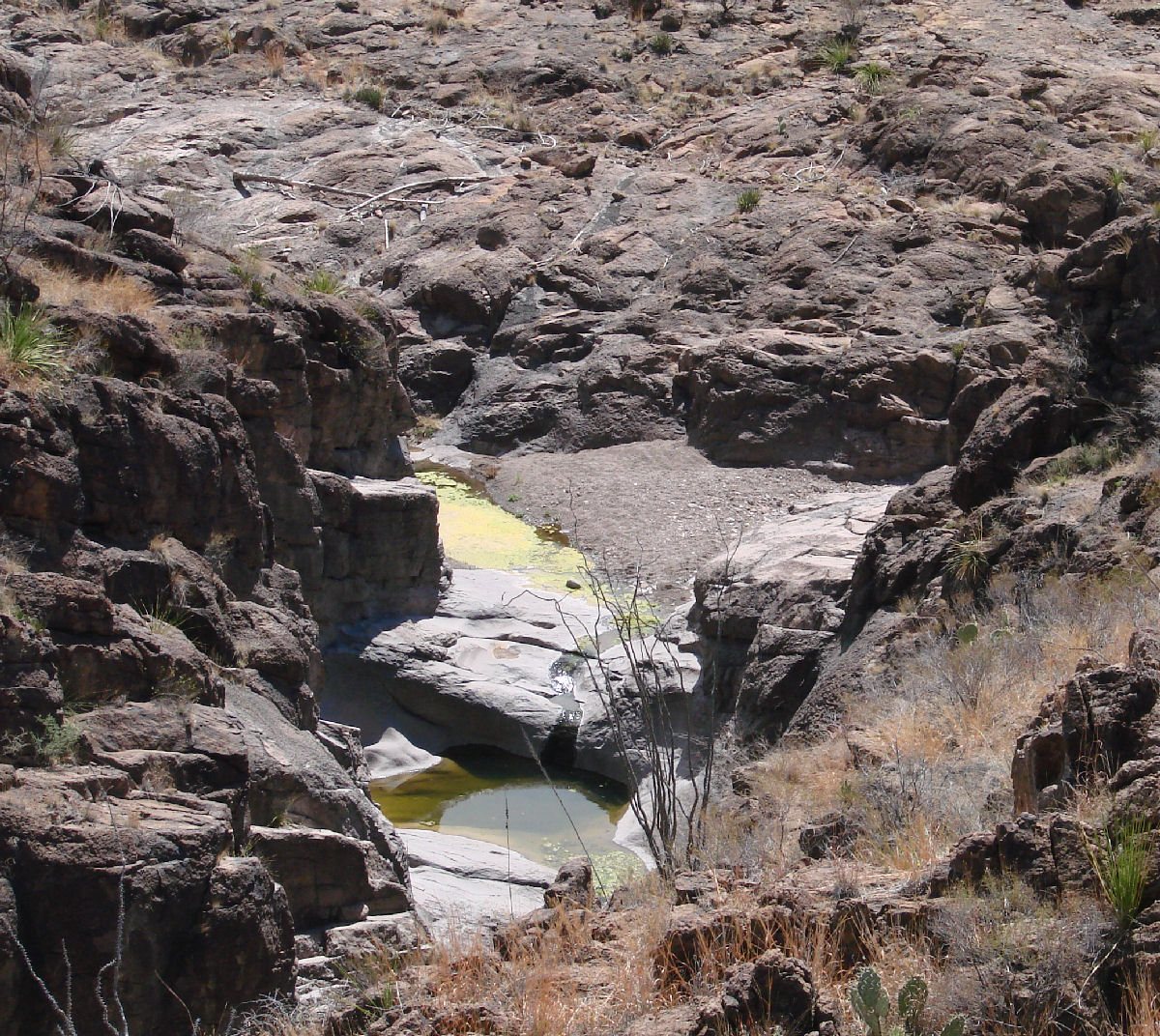 A closer look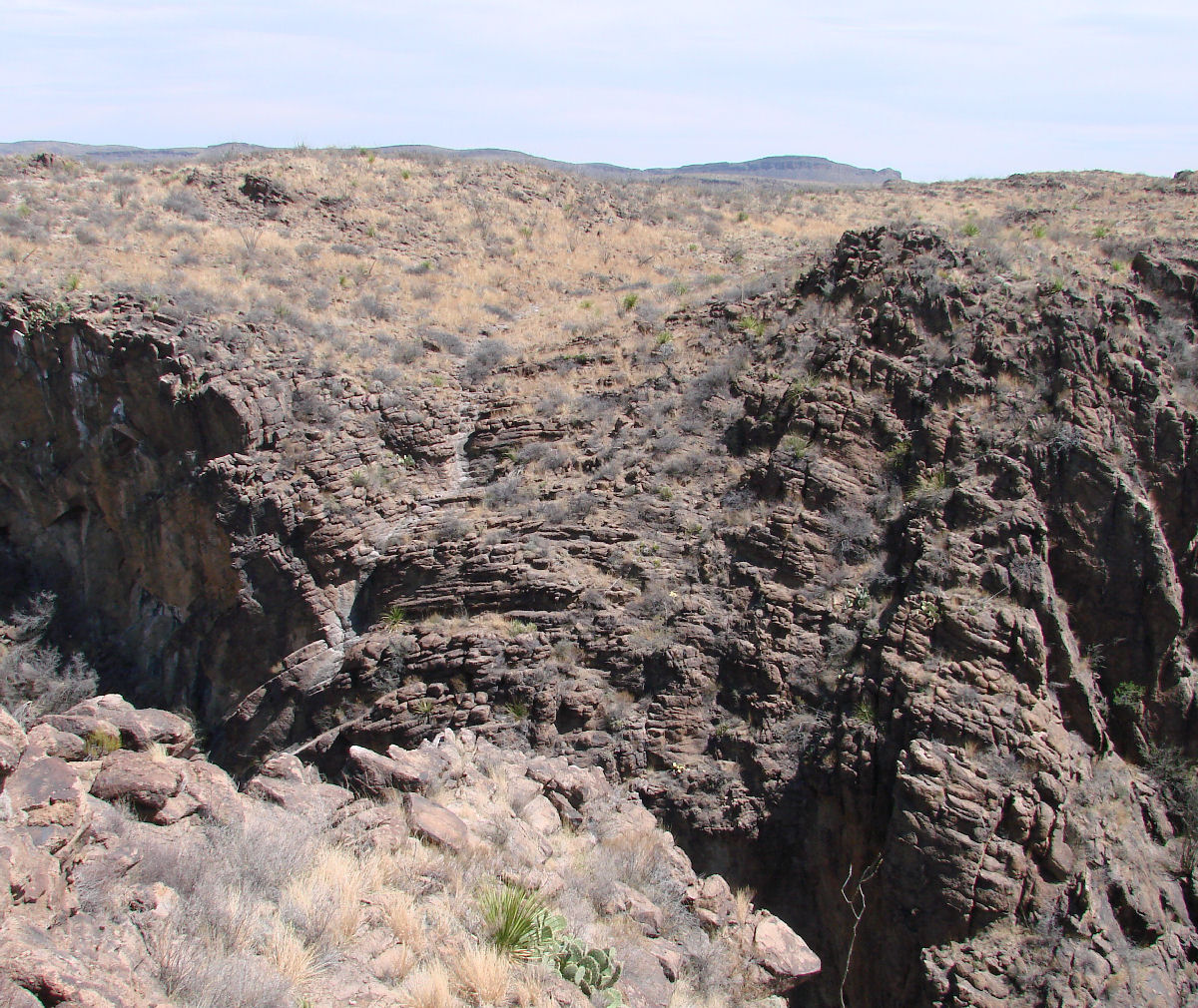 Interesting rock formations across the canyon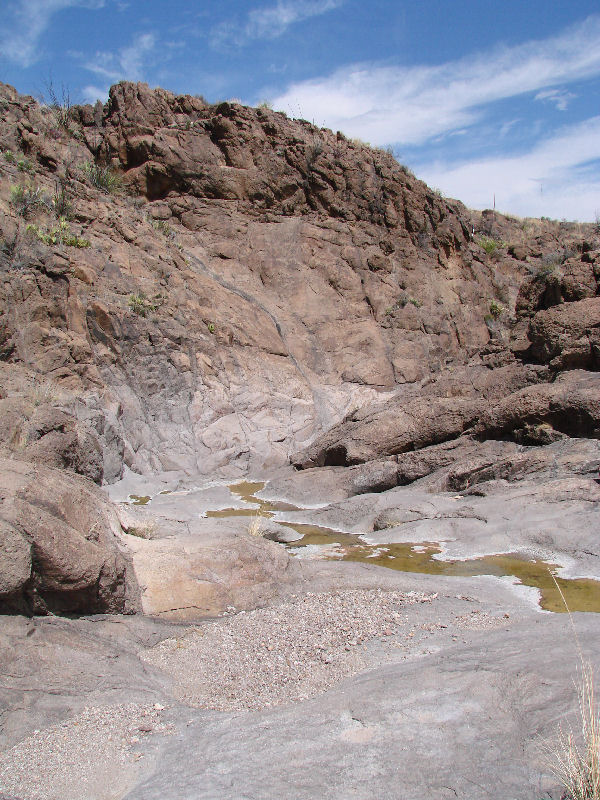 Just a trickle of water going down to the tenajas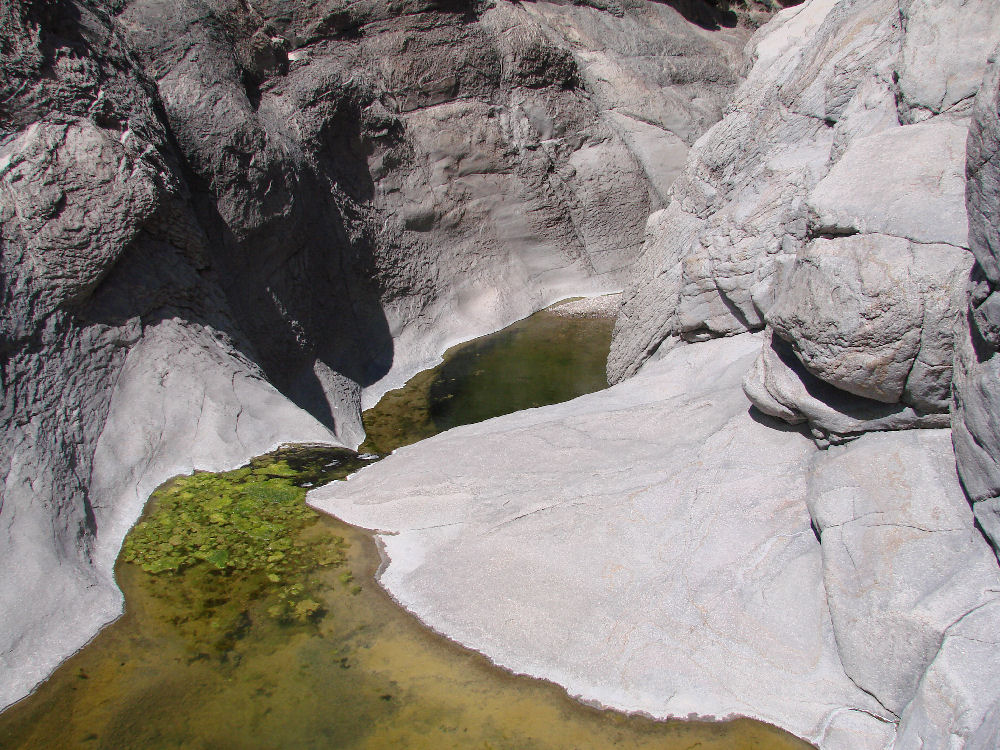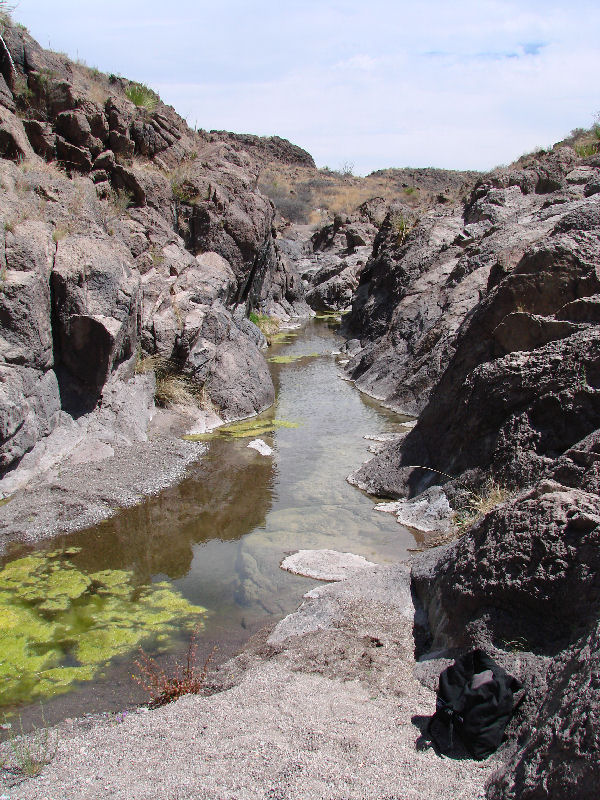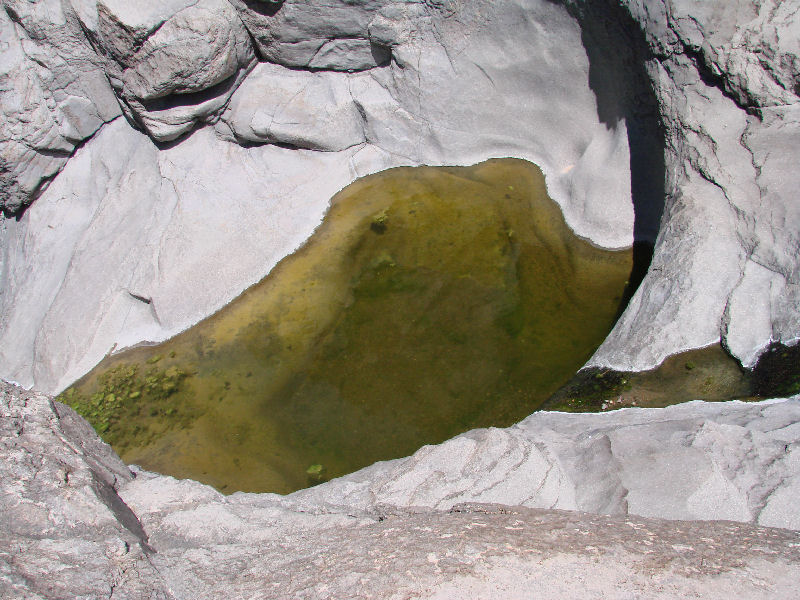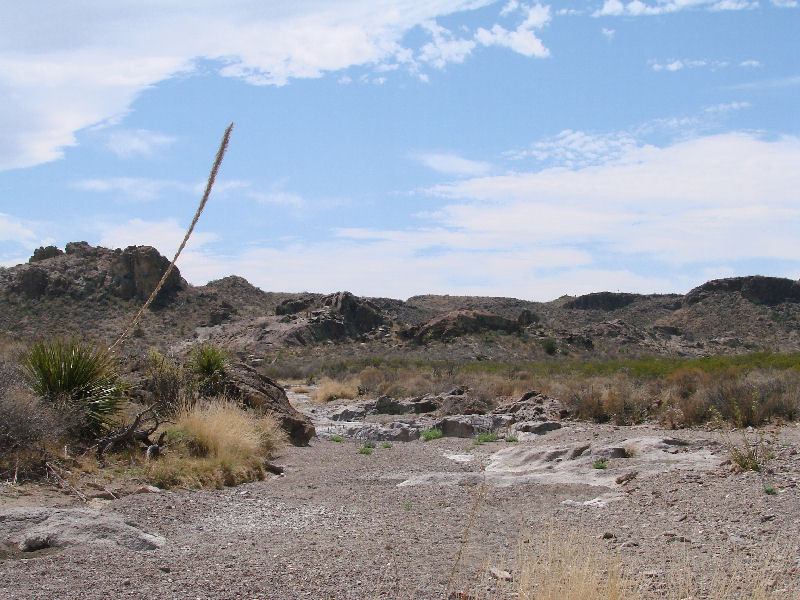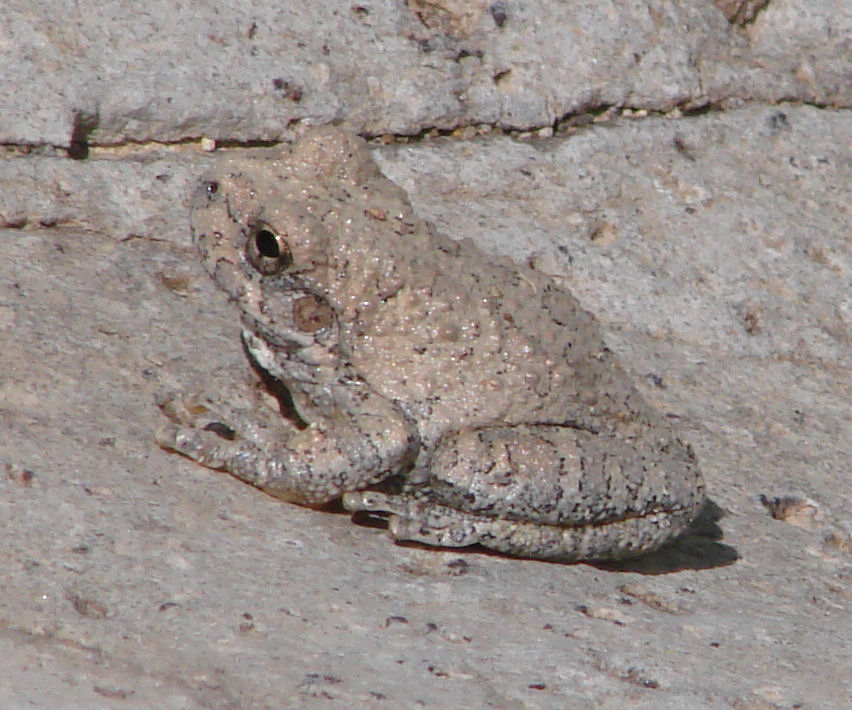 A frog blends in with his surroundings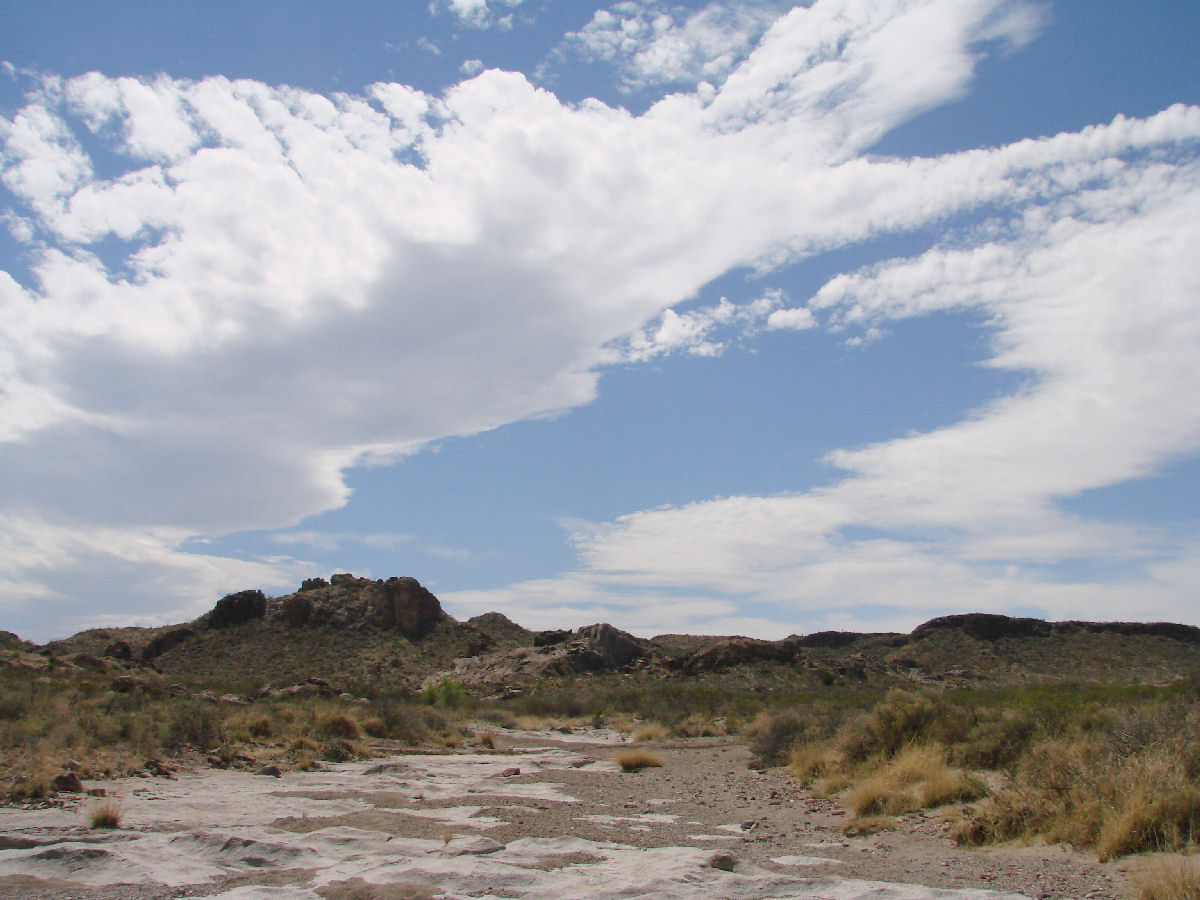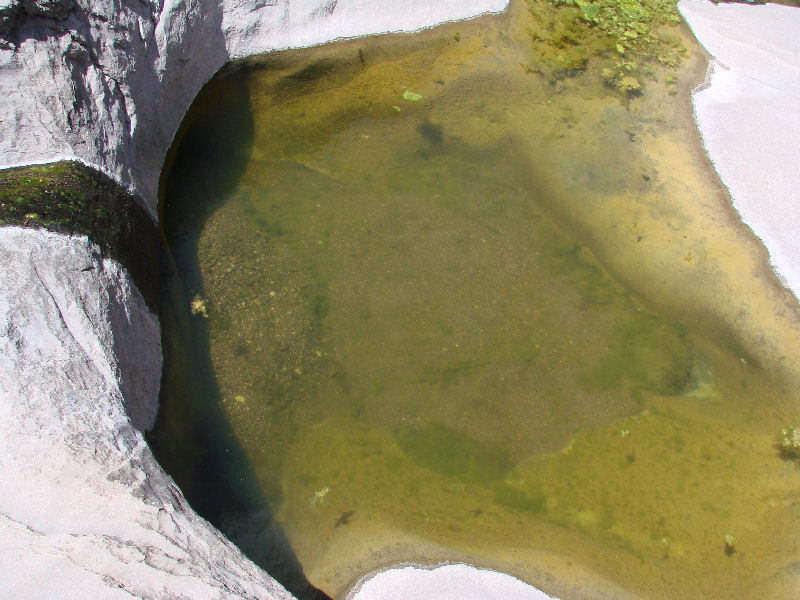 Return to Flight to Big Bend Ranch
---
| Top of page | Main index | Search | What's new |