Home >> Oaxaca >> Huatulco >> Seasonal Change in Huatulco
Seasonal Change in Huatulco

Transition from dry season to rainy season

Return to Flight to Huatulco

Day 1 Monday, May 28, 2007.
The first rain of the season comes today.
At 16° above the equator, temperatures on the Oaxacan coast vary little from summer to winter. The principle seasons are rainy season (June to October) and dry season (November to May). There is typically no rainfall during the dry season at the lower elevations and untended foliage becomes quite brown. Following the first rains, the foliage becomes green in a matter of days.

This series of photos from Huatulco, Oaxaca, illustrates the rapid transformation from dry season to rainy season following the first rain of the season.

Photos submitted by Carmen from the tomzap.com Visitors' Comments.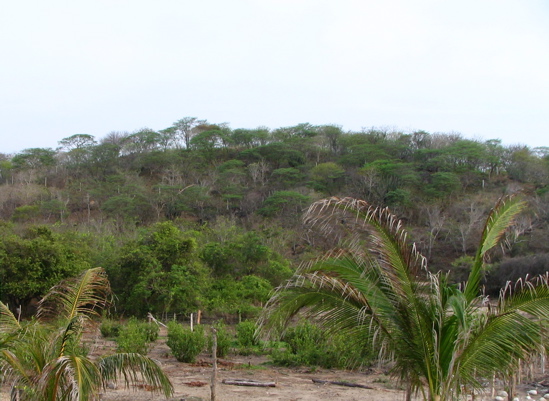 Day 3 Wednesday, May 30, 2007.
More rain today. This time a long, slow shower.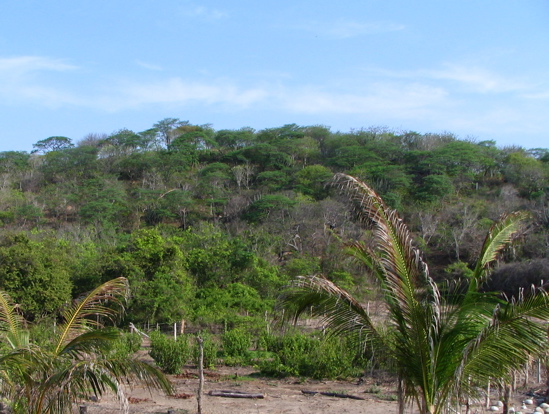 Day 5 Friday June 1, 2007.
No more rain, but the transformation continues.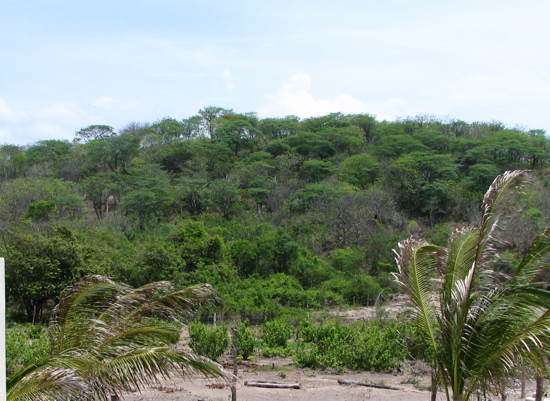 Day 7 Sunday, June 3, 2007.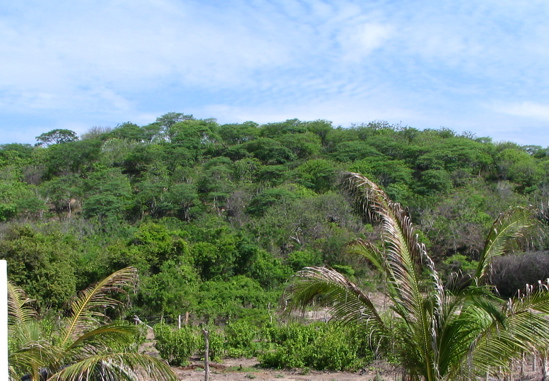 Day 8 Monday, June 4, 2007.
Fully green. The transformation is complete.
---
| Top of page | Flight to Huatulco | Main index | Search | What's new |