Home >> Oaxaca >> Oaxaca, Oaxaca >> Magic of Mezcal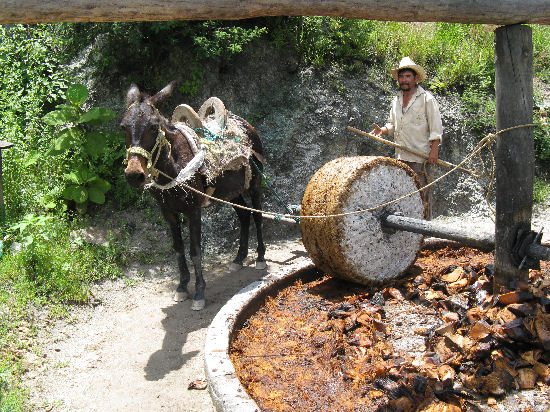 Mezcal process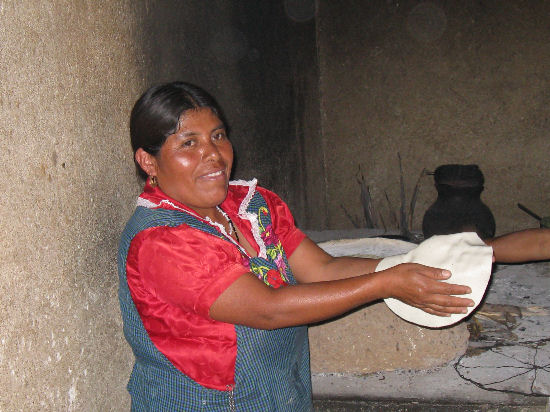 Making tortillas

Oaxaca: October 2 - 10, 2009, tourists and spirits aficionados alike are invited to attend a very unique and special excursion throughout the Mezcal capital of Mexico. High up in the Sierra Madre del Sur mountains, lies this UNESCO World Heritage Site, the gem of Oaxaca, replete with all variety of mezcal (mescal) factories. Quaint and primitive "palenques," and the most modern of facilities, will be explored by Alvin Starkman and Jon McKinley, operators of Casa Machaya and Casa Ollin respectively. With a background in social anthropology and a stable of over 80 articles about Oaxaca under his belt, Alvin enables travelers to experience the true cultures of the Zapotec and Mixtec indigenous peoples, while Jon, long time Oaxaca veteran (10 years), fluent in the local Spanish dialect, and of course English, allows tourists to understand the process of mezcal manufacturing like no person could do on his own.

The tone for the tour is set by participants being encouraged to dialogue with local experts in the industry; dining at restaurants ranging from fusion with unique Oaxacan flare to the most typical traditional food served in simple surroundings; and sampling mezcals each day. After touring the local Tlacolula market noted as the best rural marketplace in the state, guests will be escorted to mezcal factories and a pulque fermentation operation, and have an opportunity to witness the harvesting of agave, the plant variety used in the production of each. Of course vacationers will not miss the opportunity to visit some of the region's more traditional sights, such as rug making and black pottery turning, and revered wood carvers. Guests will also spend a day cooking with the spirit, taught by a renowned Oaxacan chef.

When asked to describe the flavor of mezcal Alvin stated "once you've had an opportunity to sample a diverse number of quality mezcals, you'll feel like you've been touring the wine regions of France, and the Scottish highlands where single malts reign. A good mezcal takes no back seat to the best that tequila has to offer."

Oaxaca City is in the center of a convergence of three great valleys, at an altitude of over 5,000 feet. The state boasts mountains, plains, fertile valleys, tropical jungles and Pacific beaches, creating different growing zones for several varieties of agave or maguey.

As the number of participants is limited, Alvin recommends early booking. In addition, those booking on a timely basis are eligible for lodging discounts from members of the Oaxaca Bed & Breakfast Association, and reduced enrolment fees before and after the event, at Becari Spanish Language School.
---
Mezcal, a name taken from the Náhuatl word mexcalmetl, is a Mestizo drink, a combination of the indigenous pulque and the distillation process introduced by the Spanish. It was Cortez who brought the modern technology of distillation to Mexico in the early 16th century. The Moors had taught the Spaniards this art some 700 years earlier. It was just a short time later that the indigenous peoples began to use their native maguey for producing mezcal with these new methods. This long standing tradition in distilling has lead to an exciting and esoteric travel experience. Now, Alvin with a five-year history of leading personalized mezcal tours, has partnered with his associate Jon, in hosting what will surely be the first of many mezcal tours in the Mexican State of Oaxaca.
---
This page has been visited times since April 19, 2009.
| Top of page | Main index | Search | What's new |