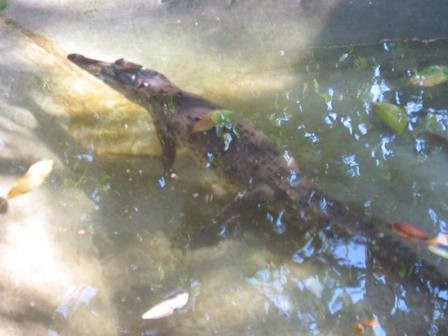 Crocodile

Produccion Ecoturistica is located just a few kilometers from Puerto Escondido (the far side of the first bridge going East from Puerto towards Huatulco). We offer tours that will allow you to observe thousands of birds, as well as crocodiles, turtles, and iguanas. Visit our restaurant in the mangroves, with the best panoramic view of the beach, the sandbar, and the ecological reserve.

In the lagoon you will be able to observe the crocodiles from a small boat. There are 388 crocodiles living in this, their natural habitat. Observe 69 species of birds that are native to the area as well as many other migratory species. All of this is only 15 minutes from Puerto Escondido.

Call us for information and to make a reservation.