Home >> Oaxaca >> Huatulco >> Flight to Huatulco >> Photographing the Playas >> Playas of Oaxaca

< Cuatonalco | Playa Ixtapa | San Agustín >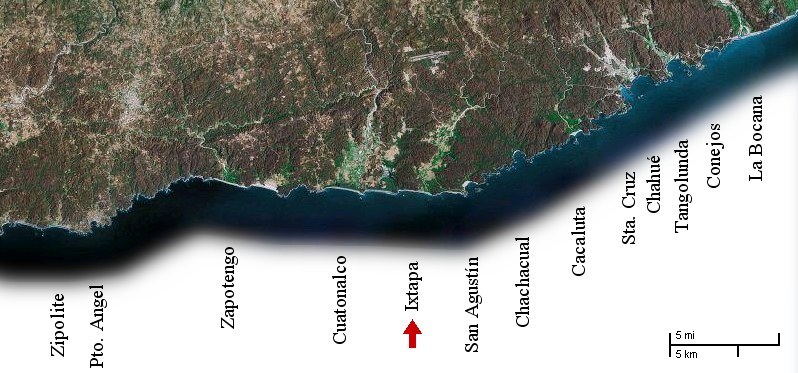 The photos on this page begin at the Río Coyula valley and continue to the east.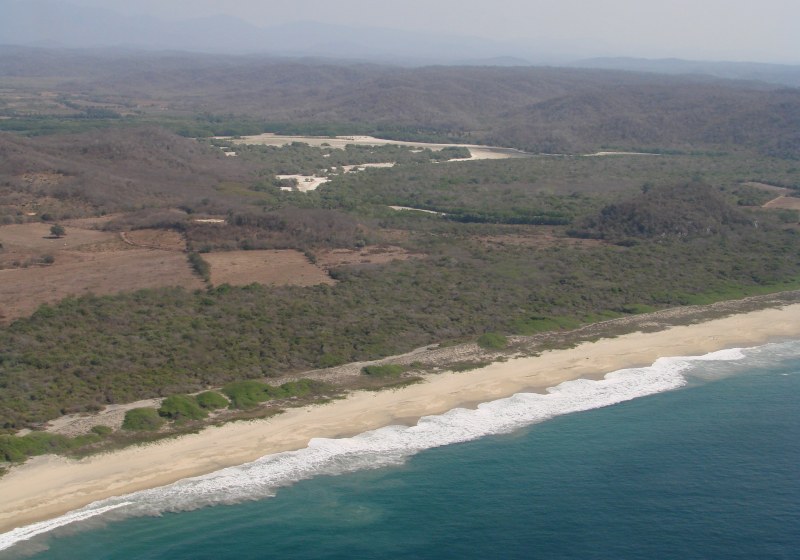 Río Coyula valley and Playa Boca Vieja, Estero la Salina in background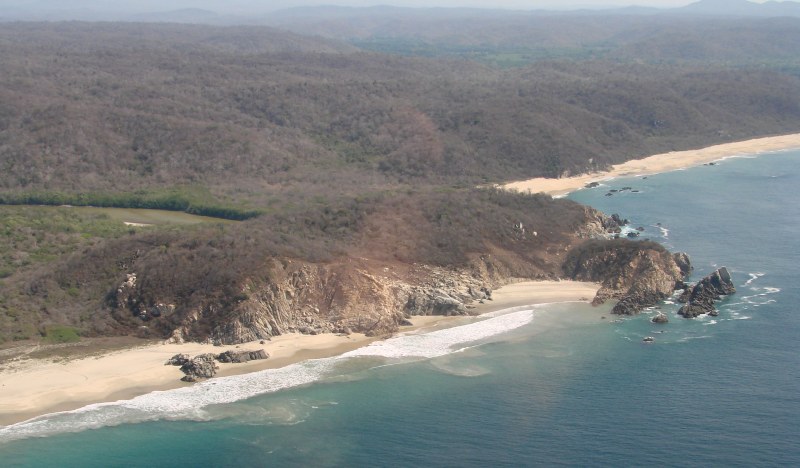 Río Coyula at left, Playa Boca Vieja in foreground, Playa Ixtapa in background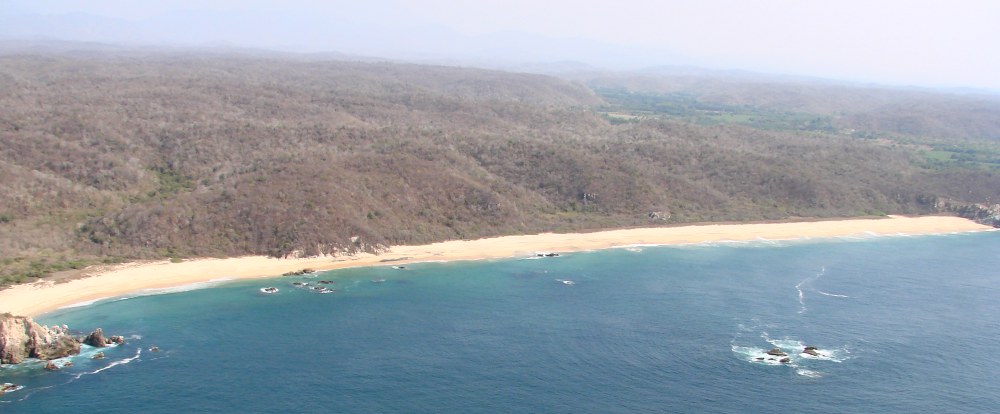 Playa Ixtapa
To reach Playa Ixtapa by land, follow the dirt road south that intersects the coastal highway (200) at the western end of the Huatulco airport near the turnoff to Santa María Huatulco. The beach faces directly onto the ocean so can be very dangerous for swimmers. The beach is about a mile in length with sloping fine white sand, and strong waves.

Playa Ixtapa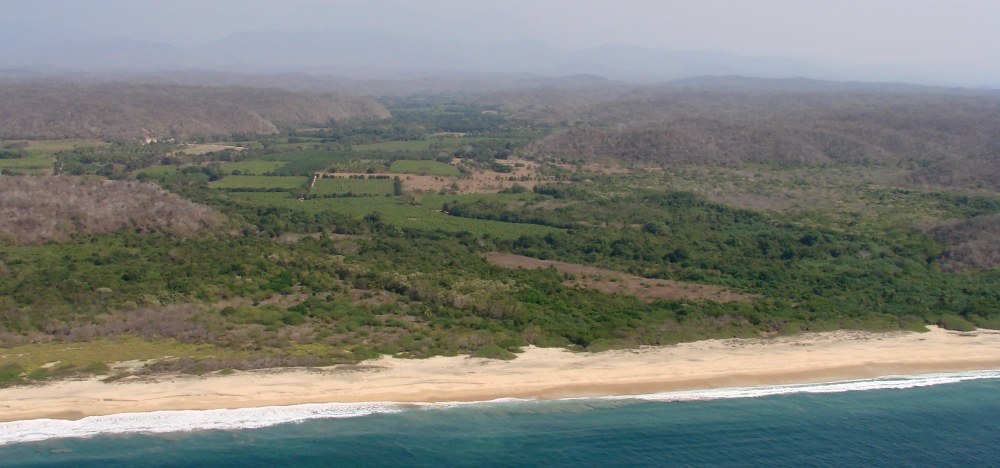 Playa Ixtapa and Río Coyula valley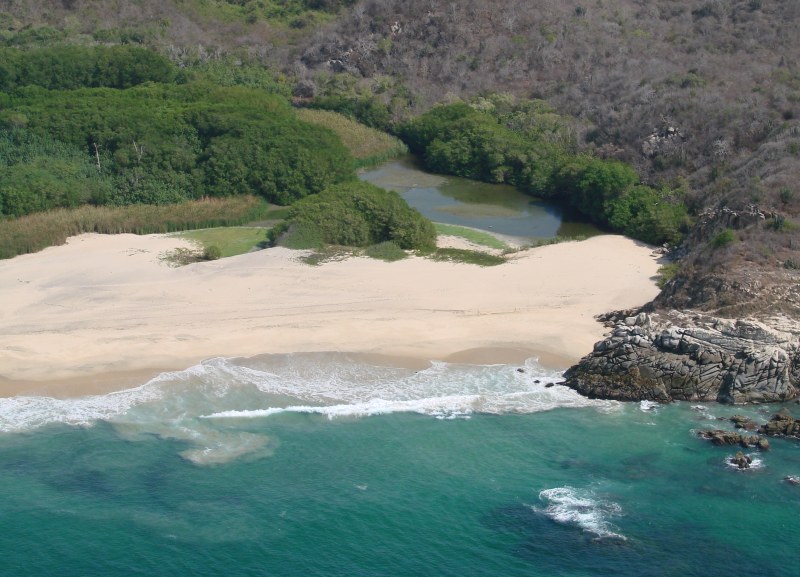 east end of Playa Ixtapa where Río Cuajimicuil enters the sea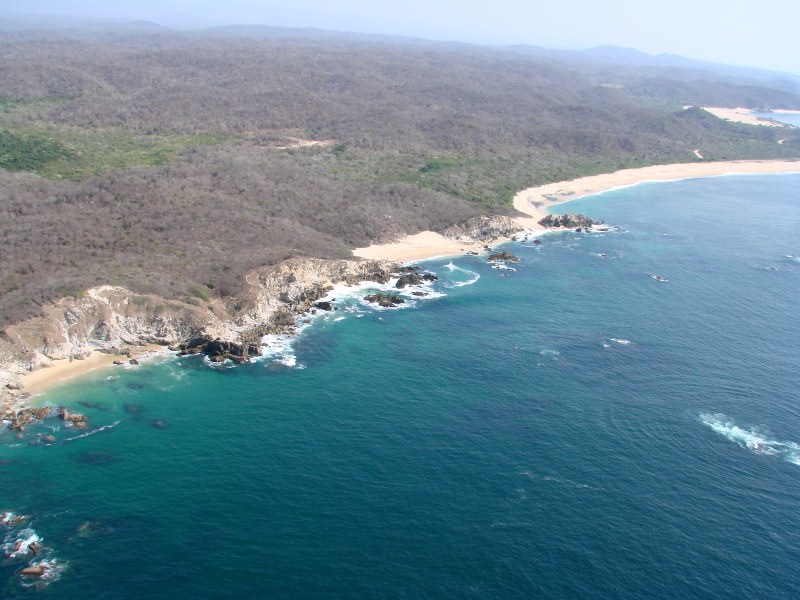 Playa Coyote with San Agustín in background

Hey, mira la avioneta!
< Cuatonalco | Playa Ixtapa | San Agustín >
---
| Top of page | Photographing the Playas | Main index | Search | What's new |