Home >> Oaxaca >> Huatulco >> Flight to Huatulco >> Photographing the Playas >> Playas of Oaxaca

< Playa Ixtapa | San Agustín | Chachacual >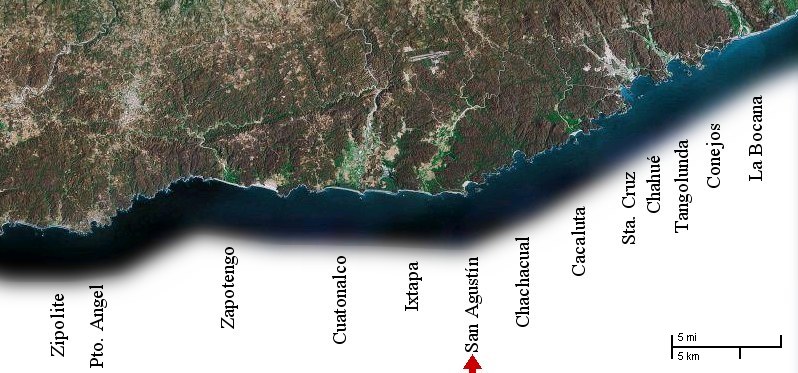 The photos on this page begin at the Río Coyula valley and continue to the east.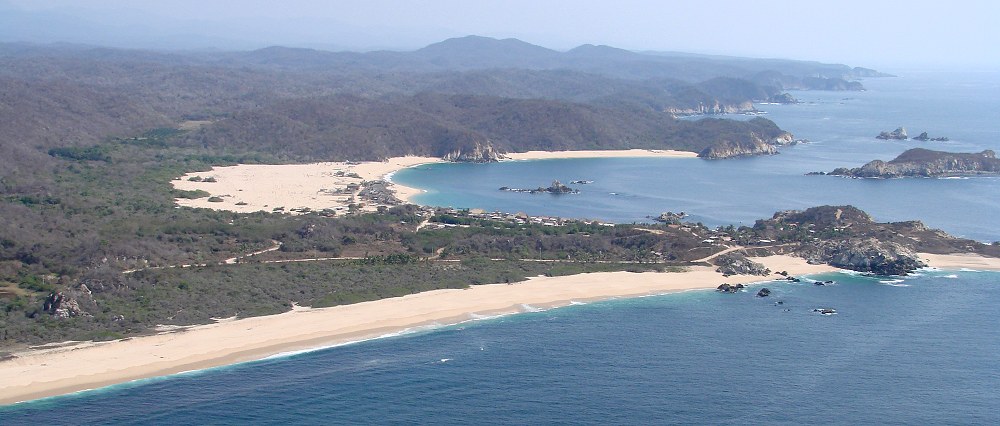 Bahía San Agustín
San Agustín can be accessed by road by taking the turnoff near the west end of the Huatulco Airport near the turnoff for Santa María Huatulco. From there it is about 7 miles by dirt road. The bay is very calm and good for swimming and snorkeling. The palapa restaurants are influenced by nearby Huatulco and are somewhat pricier than they would be otherwise. Tour boats from Huatulco visit the location.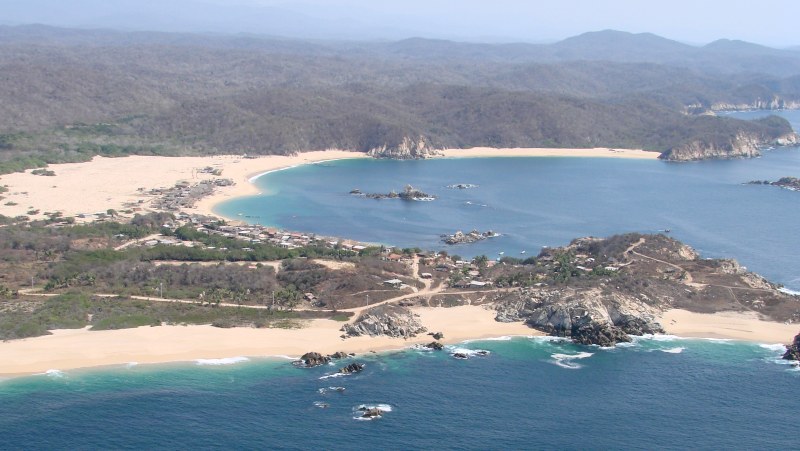 approaching Bahía San Agustín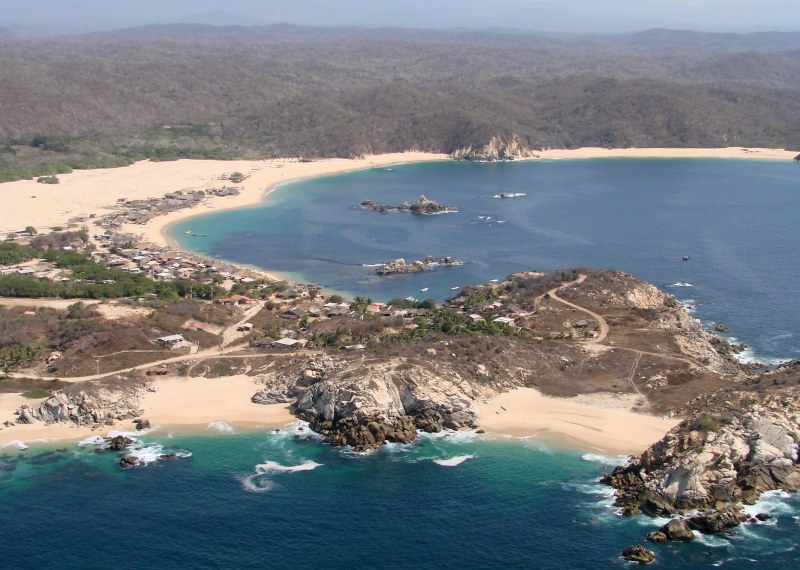 approaching Bahía San Agustín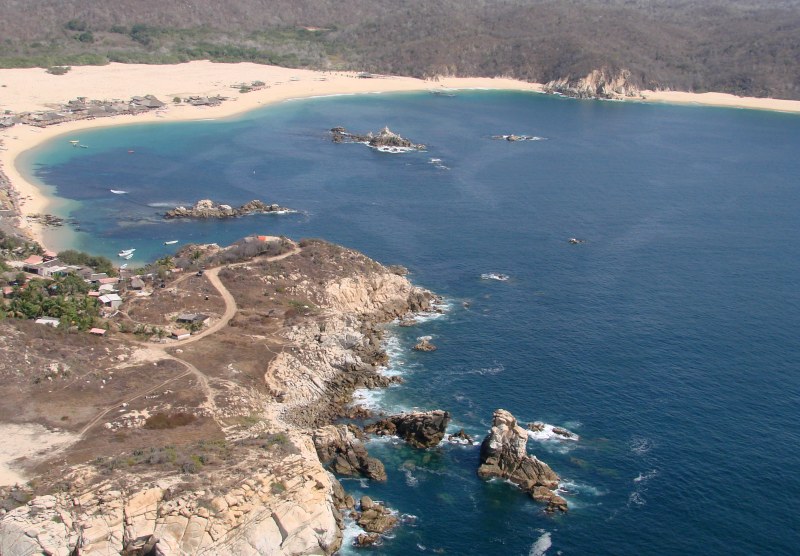 Bahía San Agustín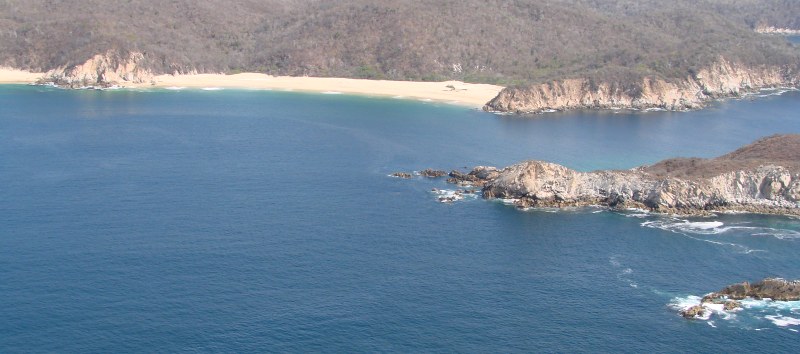 beach on the east side of Bahía San Agustín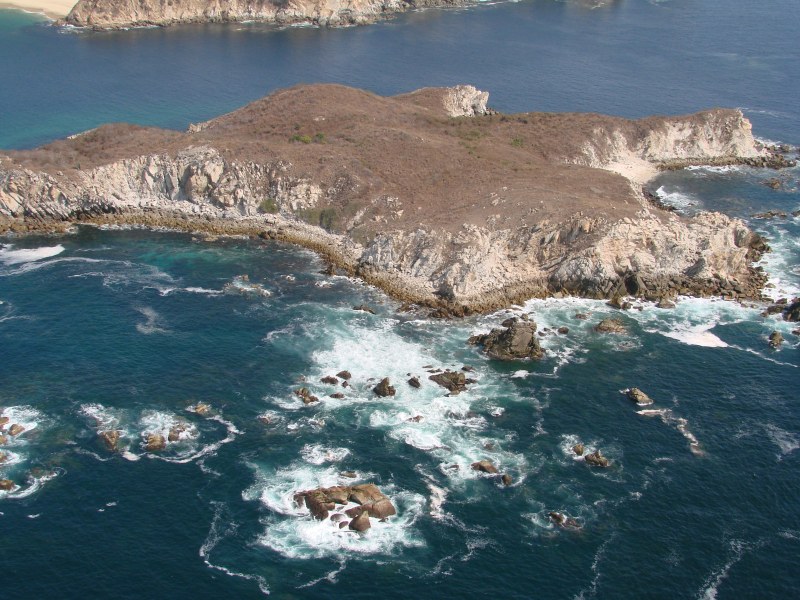 Isla San Agustín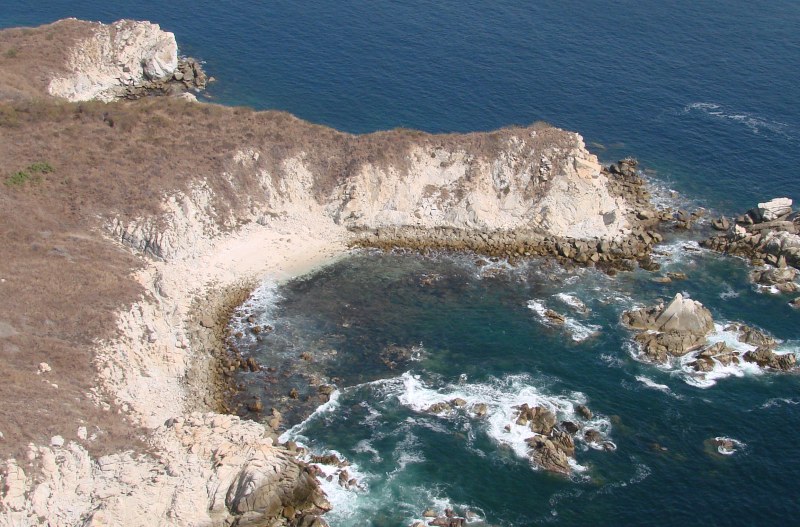 Isla San Agustín, southern end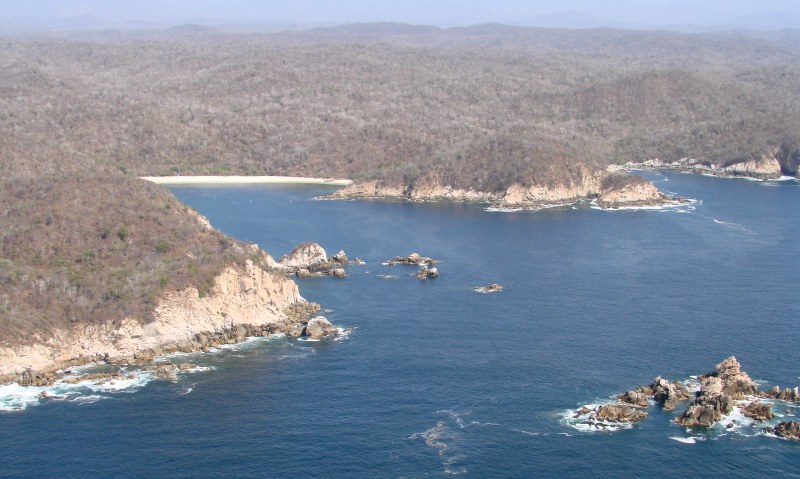 Playa Jicaral at left just east of San Agustín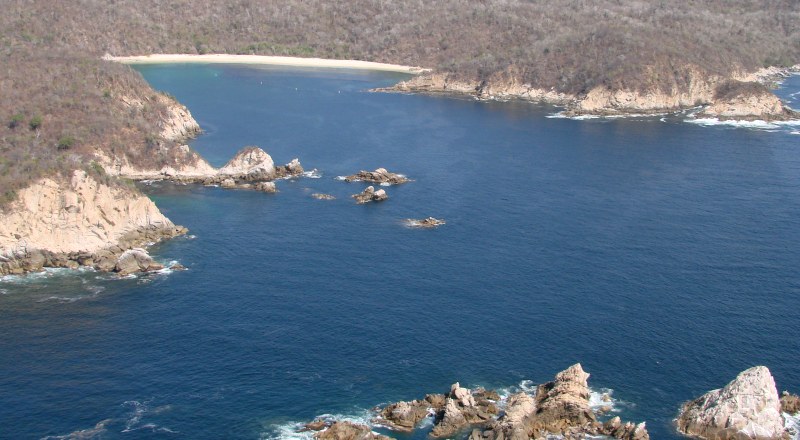 Playa Jicaral east of San Agustín
Ensenada Riscalillo, the 2nd bay east of San Agustín
< Playa Ixtapa | San Agustín | Chachacual >
---
| Top of page | Photographing the Playas | Main index | Search | What's new |