Home >> Oaxaca >> Puerto Escondido >> La Juquileña
La Juquileña

Regional Mexican Food Restaurant

GPS: 15°52.378'N 97°4.525'W
There are two restaurants in Puerto Escondido bearing the name Juquileña. This one, the one everyone likes, is located at the corner of 10a Norte and 4a Poniente. That's two blocks away from the coffee store, La Casita. It is a large, busy restaurant with long tables and a mostly Mexican clientel. Regional Mexican food, large selection, highly recommended. As many as a dozen waiters and waitresses comb the large dining area taking orders and delivering a wide variety of fresh regional dishes. Featured dishes are listed on a bulletin board on the back wall. The cooking is done behind a long counter along the back wall in full view of the patrons. Meats are butchered in a courtyard behind the kitchen area--not in view. The is the place to go for fast, economical, delicious Mexican fare.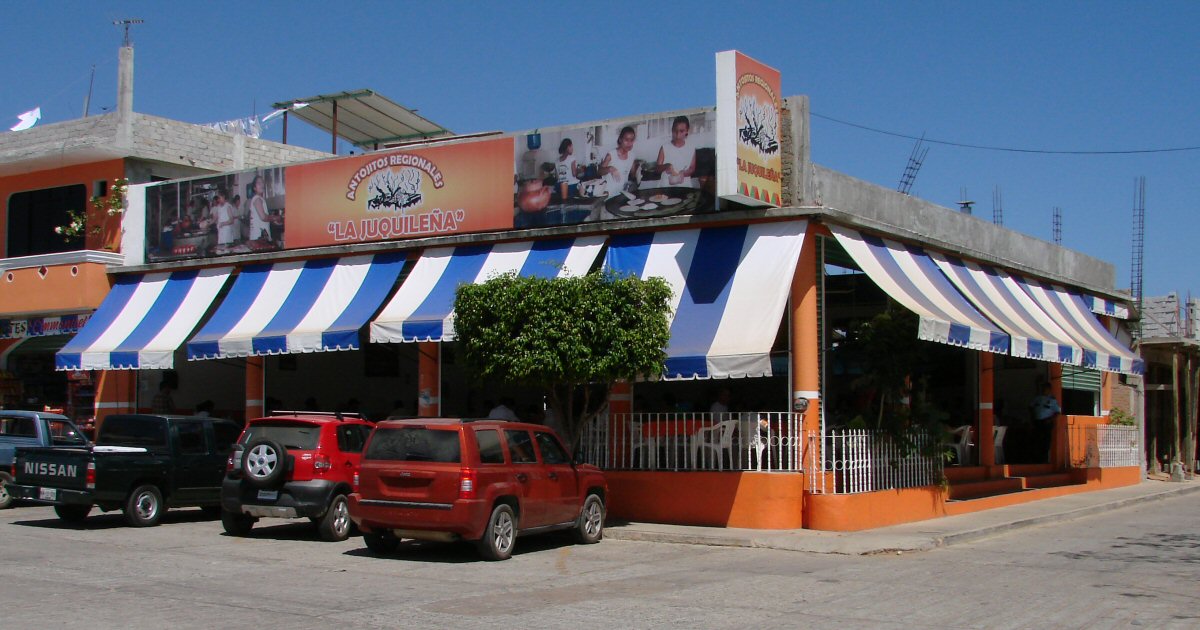 Juquileña is located at the corner of 10a Norte and 4a Poniente.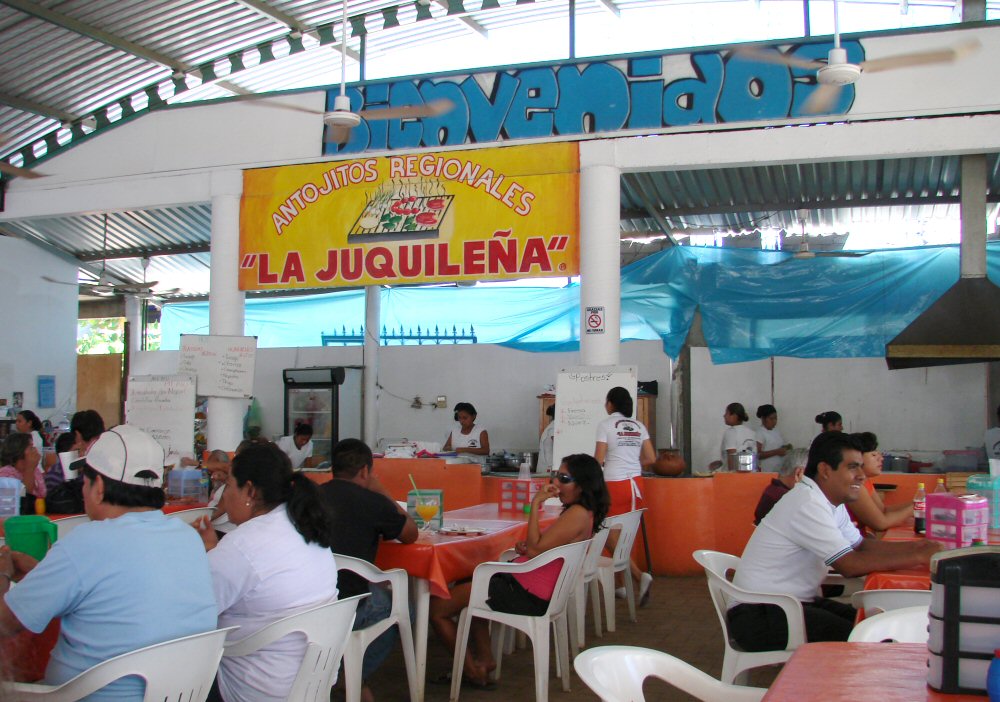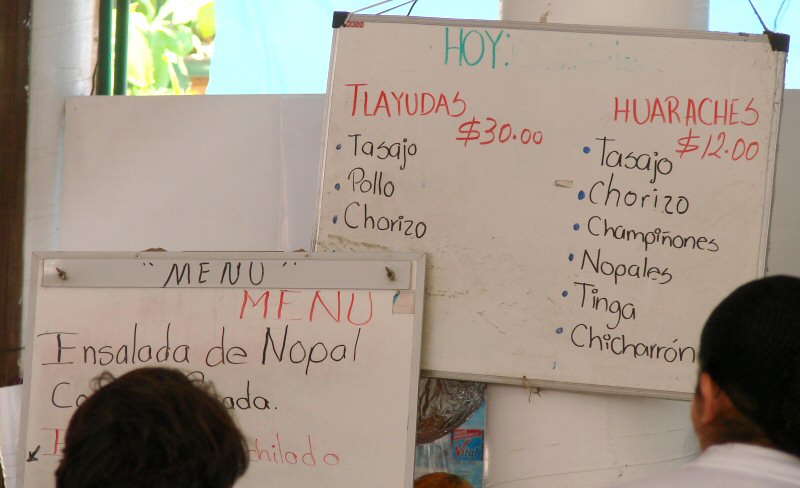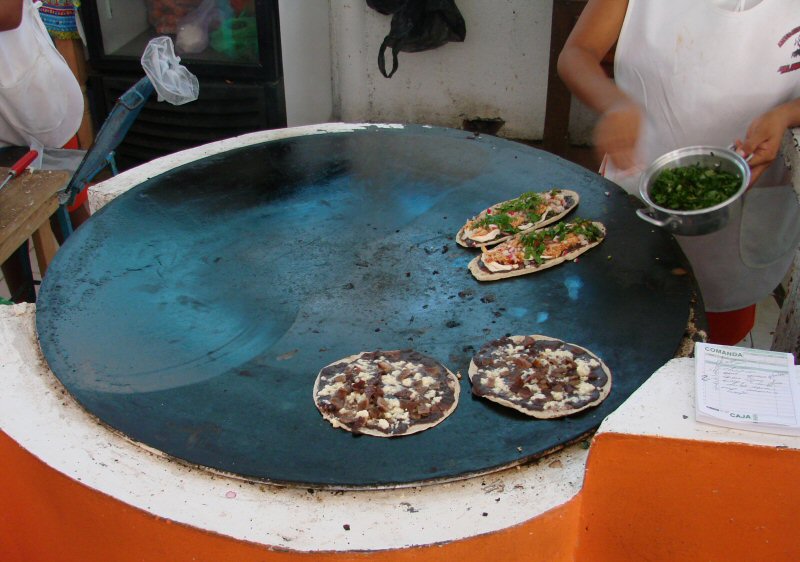 What's on the comal?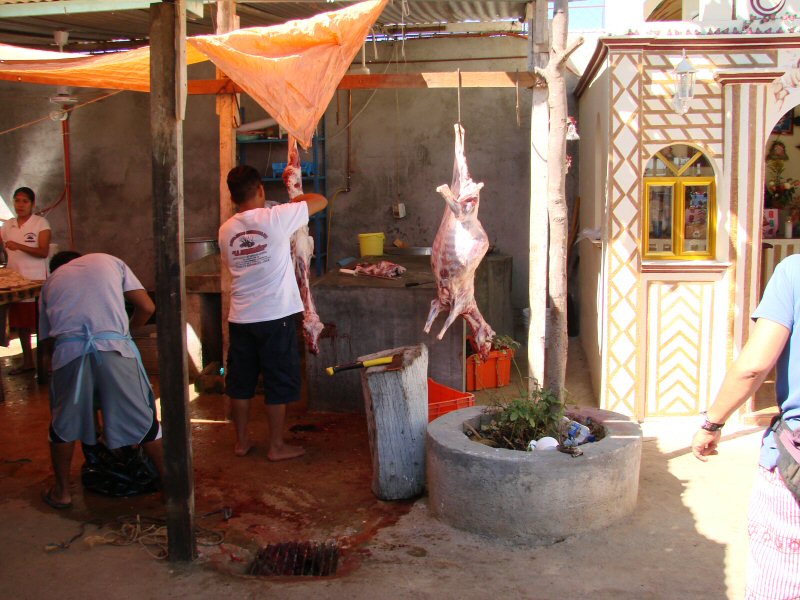 Juquileña butchers their own meat out behind the kitchen, so it's very fresh.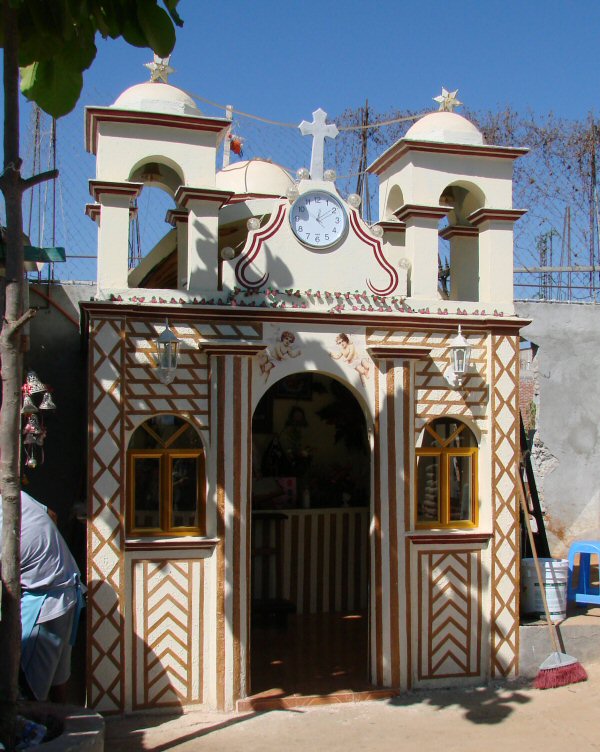 This place is out back behind the kitchen.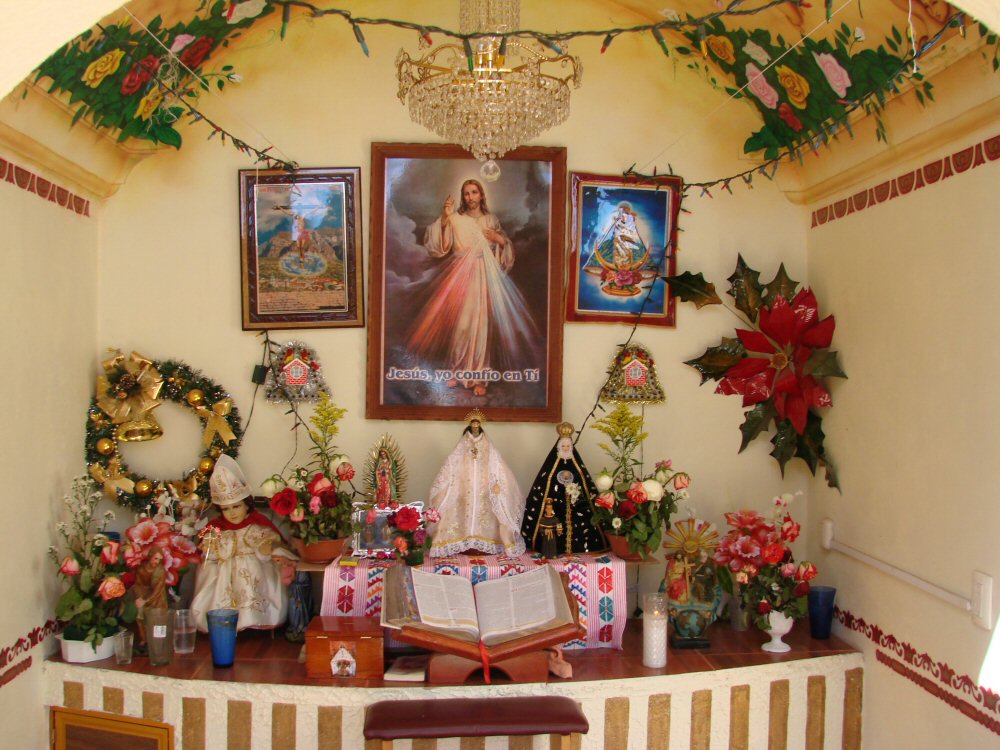 A look inside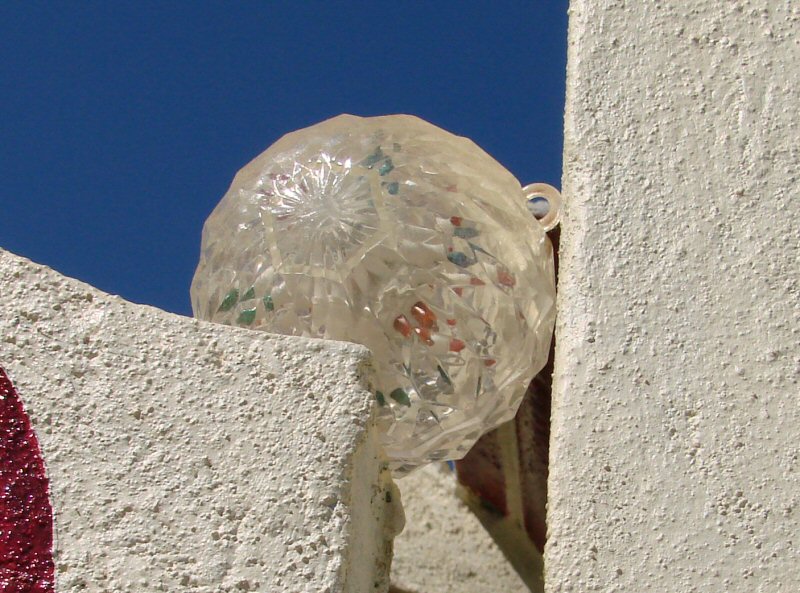 It can be illuminated at night.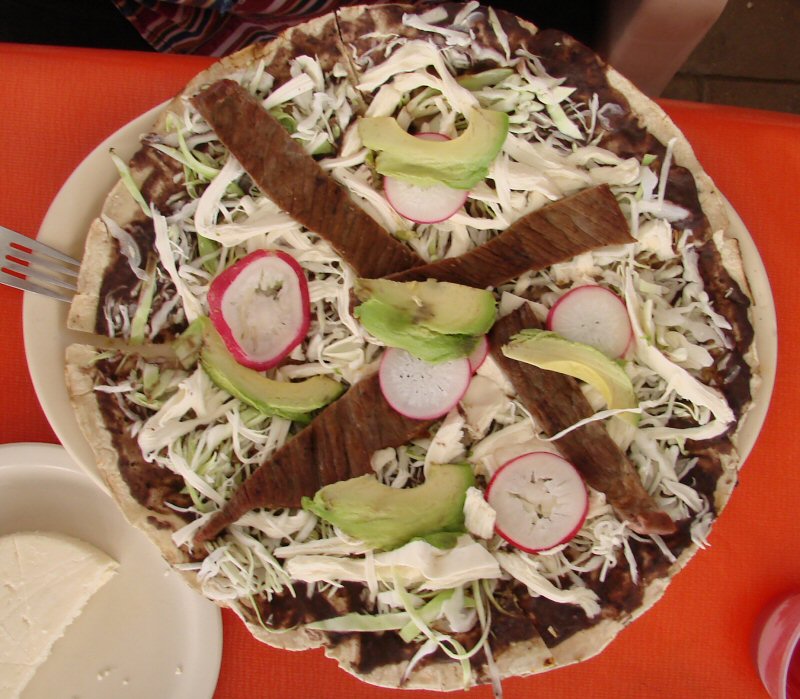 And now the food... This is a Oaxacan tlayuda, sort of a Mexican version of a pizza.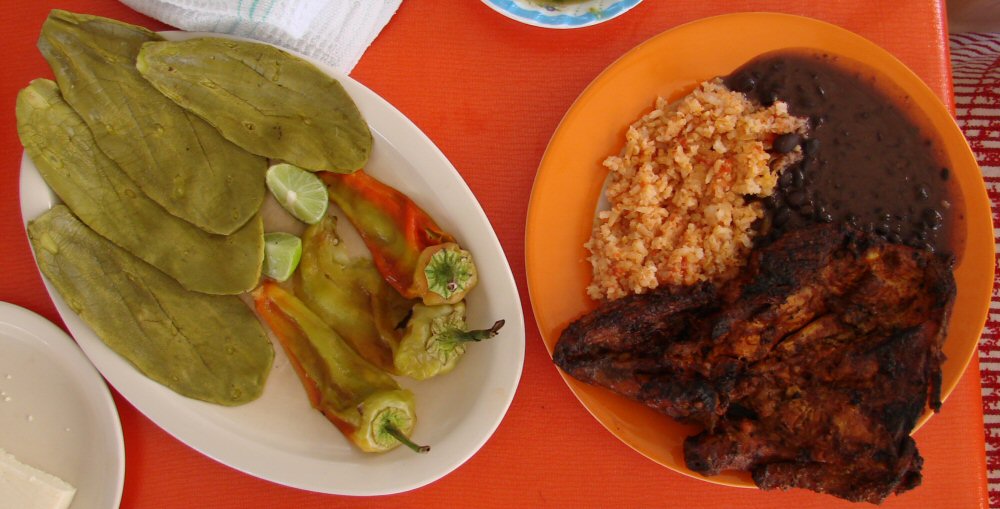 Some nopales, peppers, and pollo a la parrilla
| Top of page | Main index | Search | What's new |
---
The Pacific Coast of Mexico

www.tomzap.com

Tom Penick: tom@tomzap.com