Home >> Oaxaca >> Huatulco >> Flight to Huatulco >> Huatulco to Tampico >> More Photos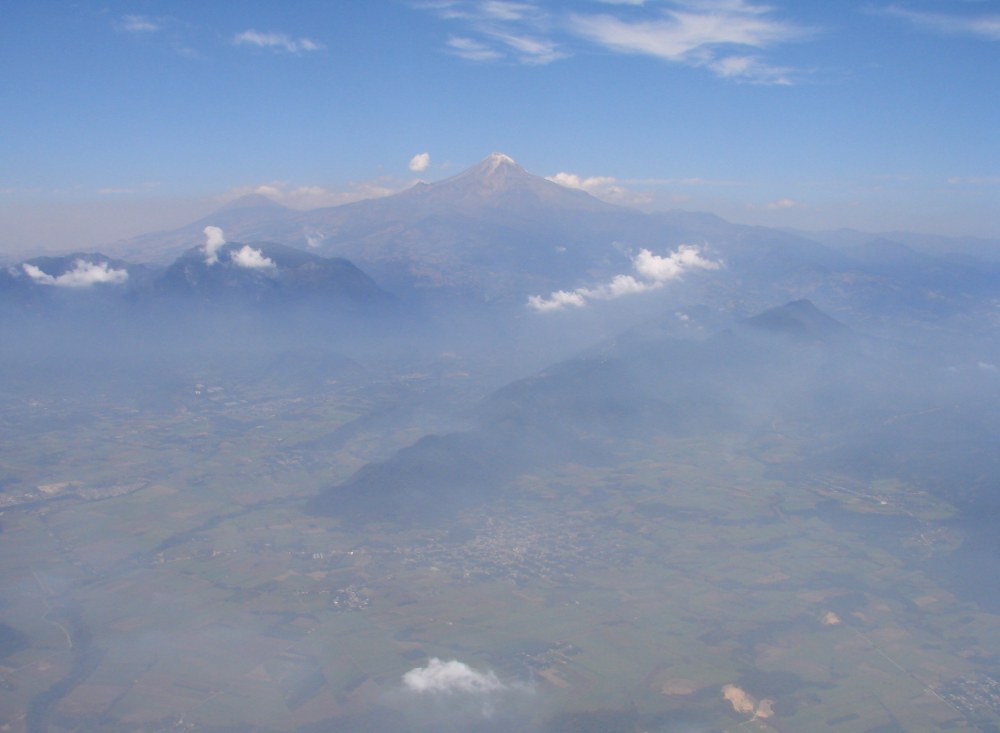 Pico de Orizaba at 18,400', 200 NM into the flight, is the halfway point between Huatulco and Tampico. It is the tallest mountain in Mexico and the 3rd tallest in North America. Even though it is in a tropical location, its peak is normally capped in snow. It's size dwarfs the other mountains and it is plainly visible even from jetliners. The city of Orizaba is in the foreground. The photo was taken from 30 miles away from the volcano. Orizaba is dormant but not extinct. There have been 7 eruptions in recorded history, the last in 1687.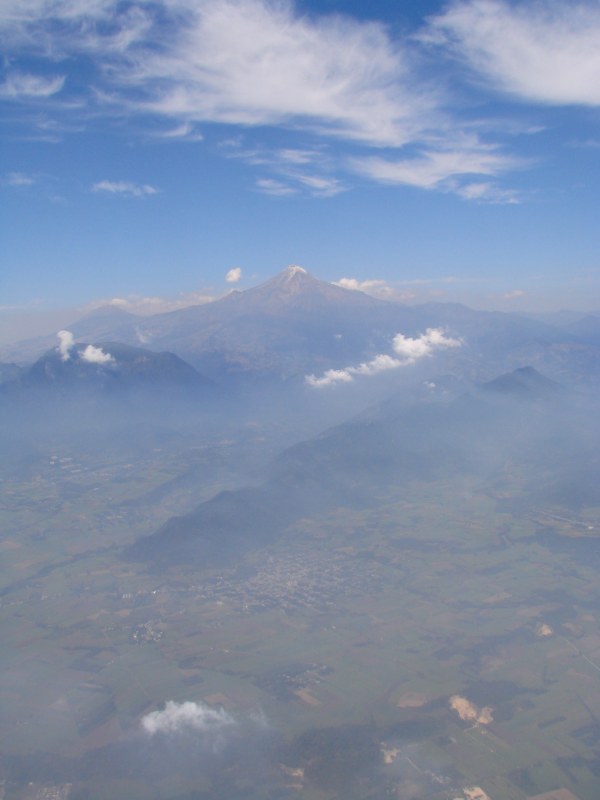 It's a nice day for flying.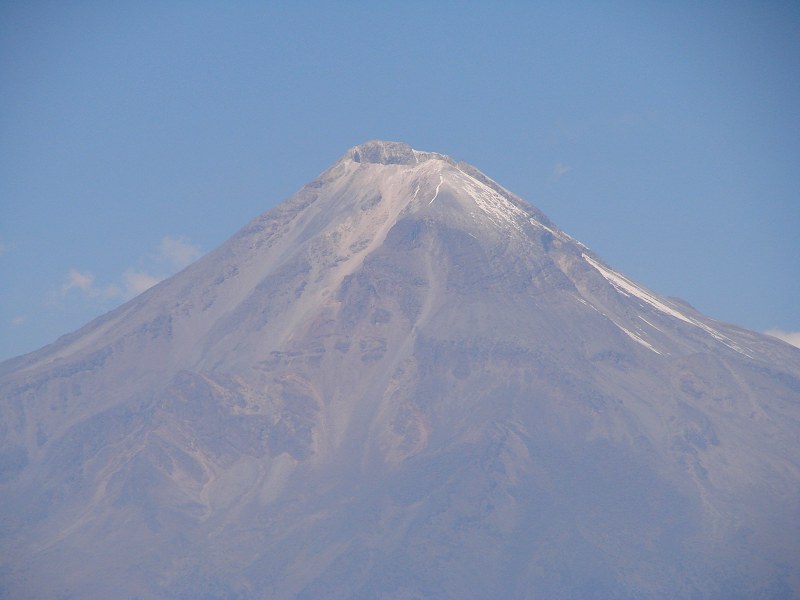 Being able to see into the crater gives the impression that we are above the volcano. We are not. Our airplane cannot even fly that high.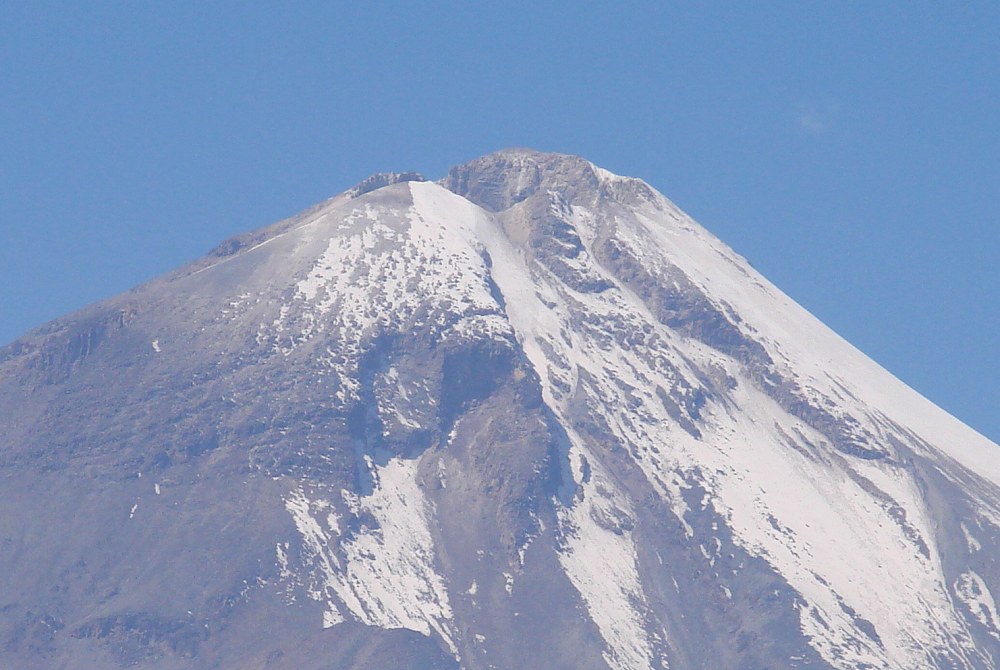 The crater of Pico de Orizaba from 15 miles away.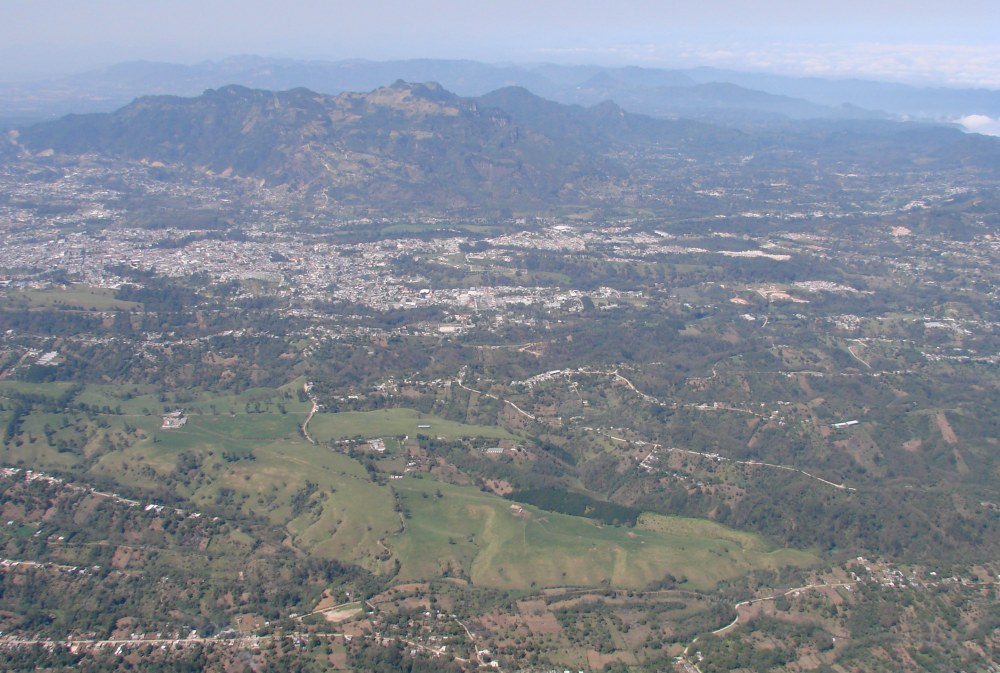 Tezuitlán, Puebla, just before dropping back off into the (gulf) coastal plains.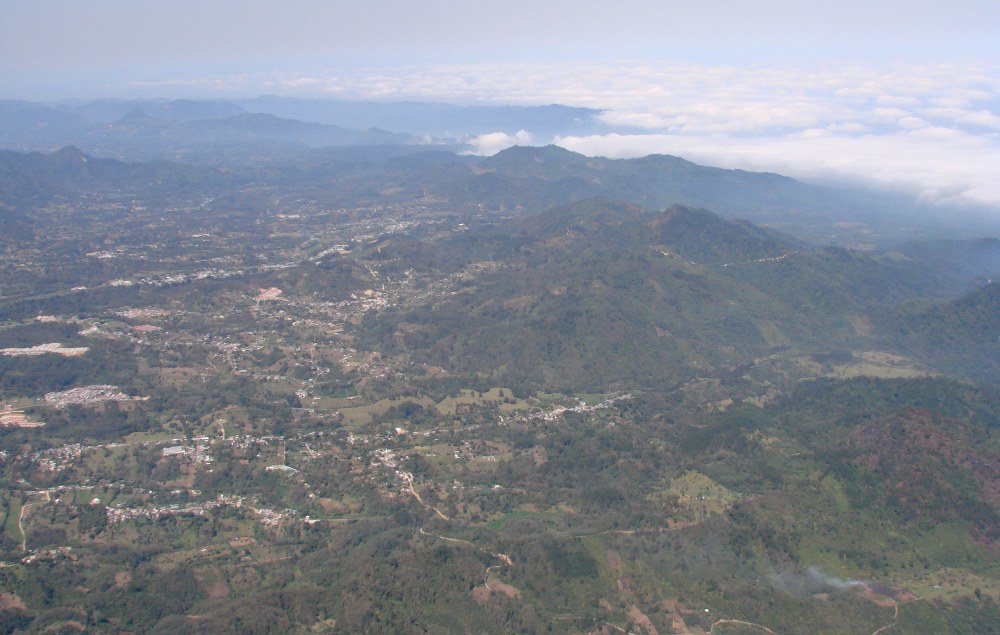 Leaving the high plateau for the (gulf) coastal plains.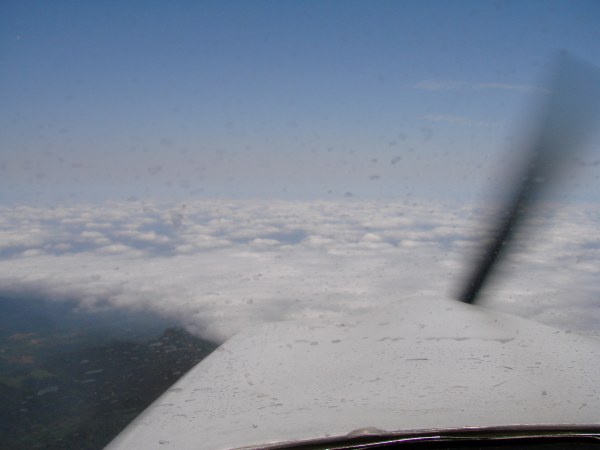 Not much to look at now. That stuff on the windshield is grease that has exited the prop hub.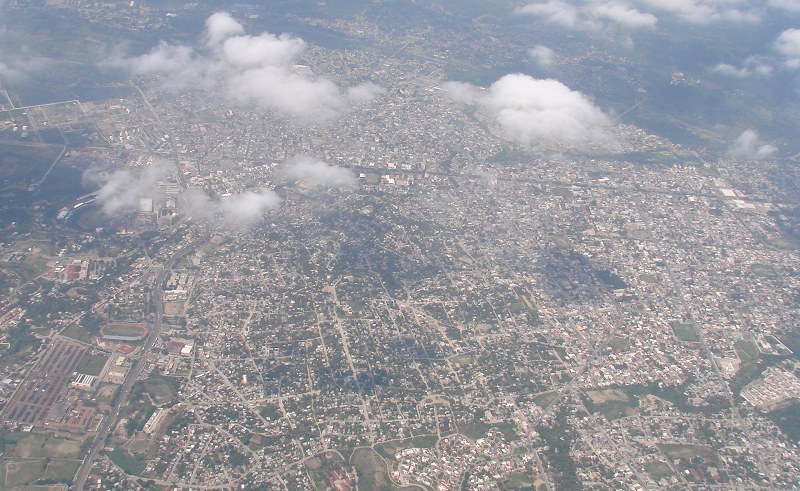 Poza Rica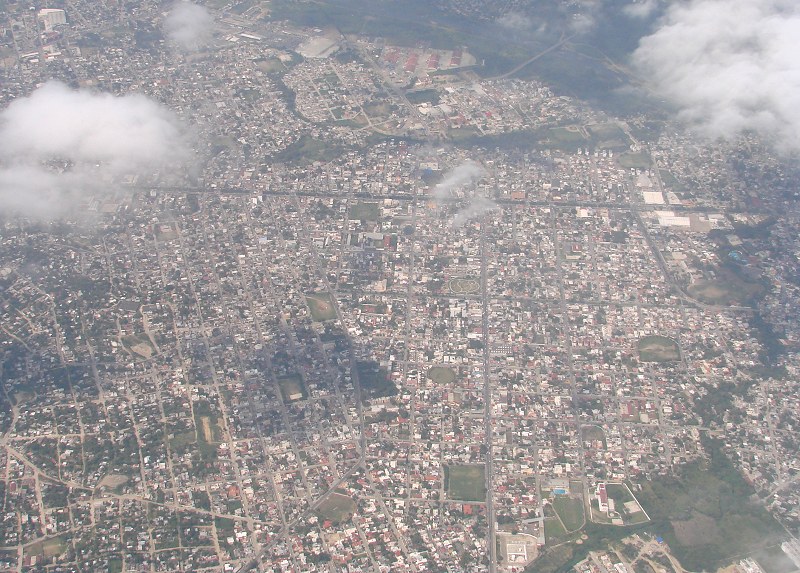 Poza Rica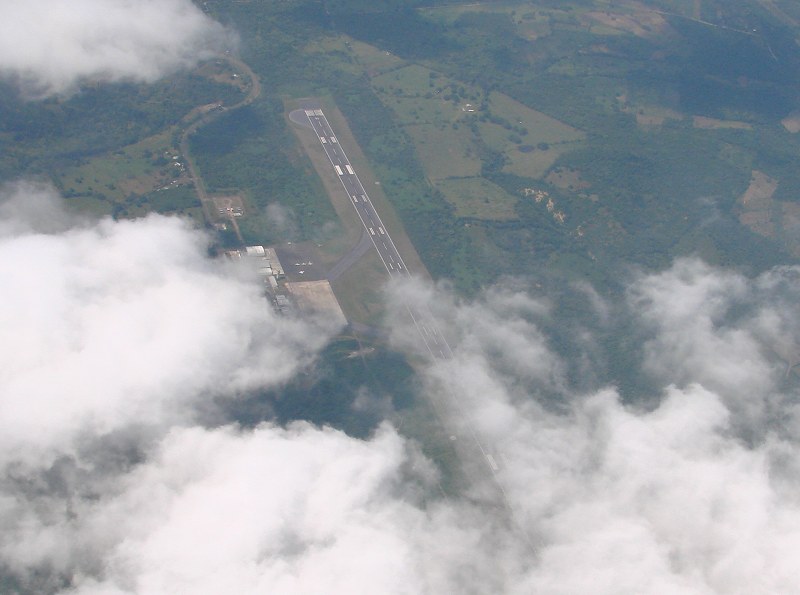 Poza Rica Airport
Return to Huatulco to Tampico
---
| Top of page | Flight to Huatulco | Main index | Search | What's new |