Home >> Colima >> Manzanillo >> Flight to Manzanillo >> Photographing the Playas >> Overland Flight Across Coastal Colima

Page 1 | Page 2 | Page 3

For the flight to photograph the coast of Colima, we took off from Playa de Oro Airport in Manzanillo and flew to nearby Barra de Navidad and Melaque to retake some of those photos, then proceeded eastward along the coast, photographing the beaches of Colima starting with Playa de Cocos. After reaching the Michoacán border, we returned overland to Manzanillo. Displayed here are the photos from the overland portion of the flight. Note that there are 77 photos displayed on three pages. Links to the other pages are found at the top and bottom of the page.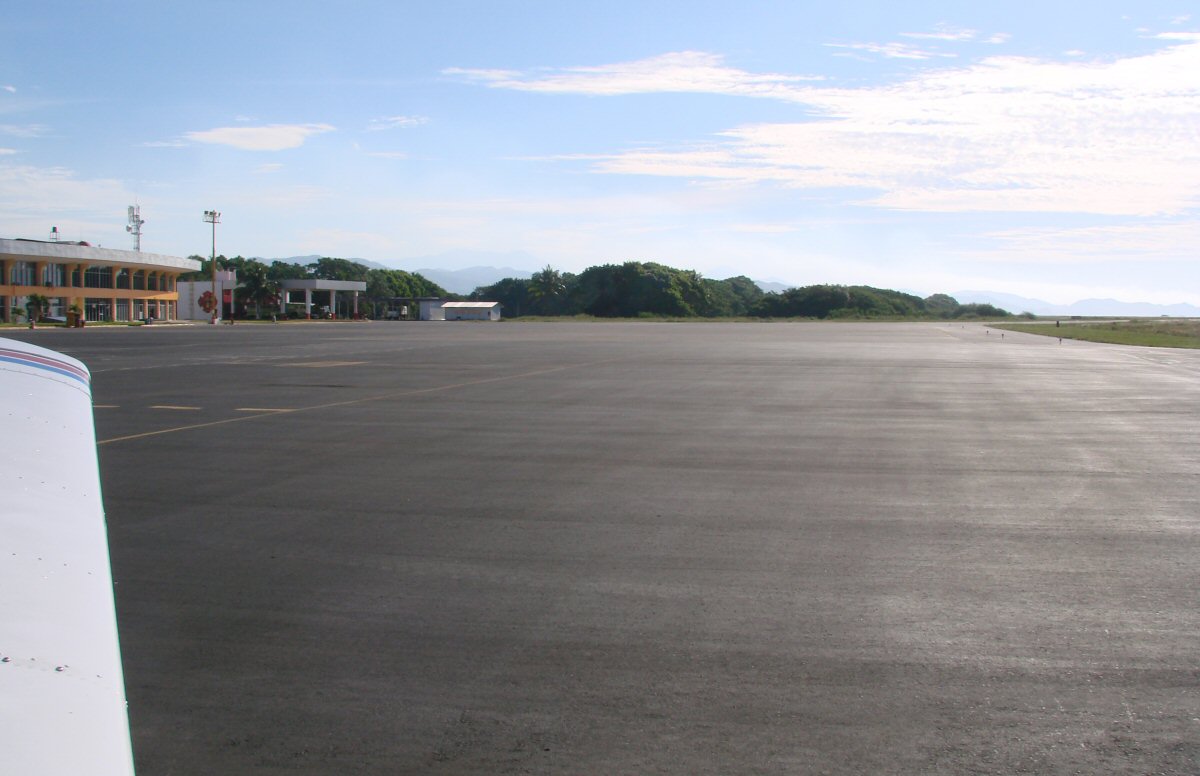 Taxiing to runway 10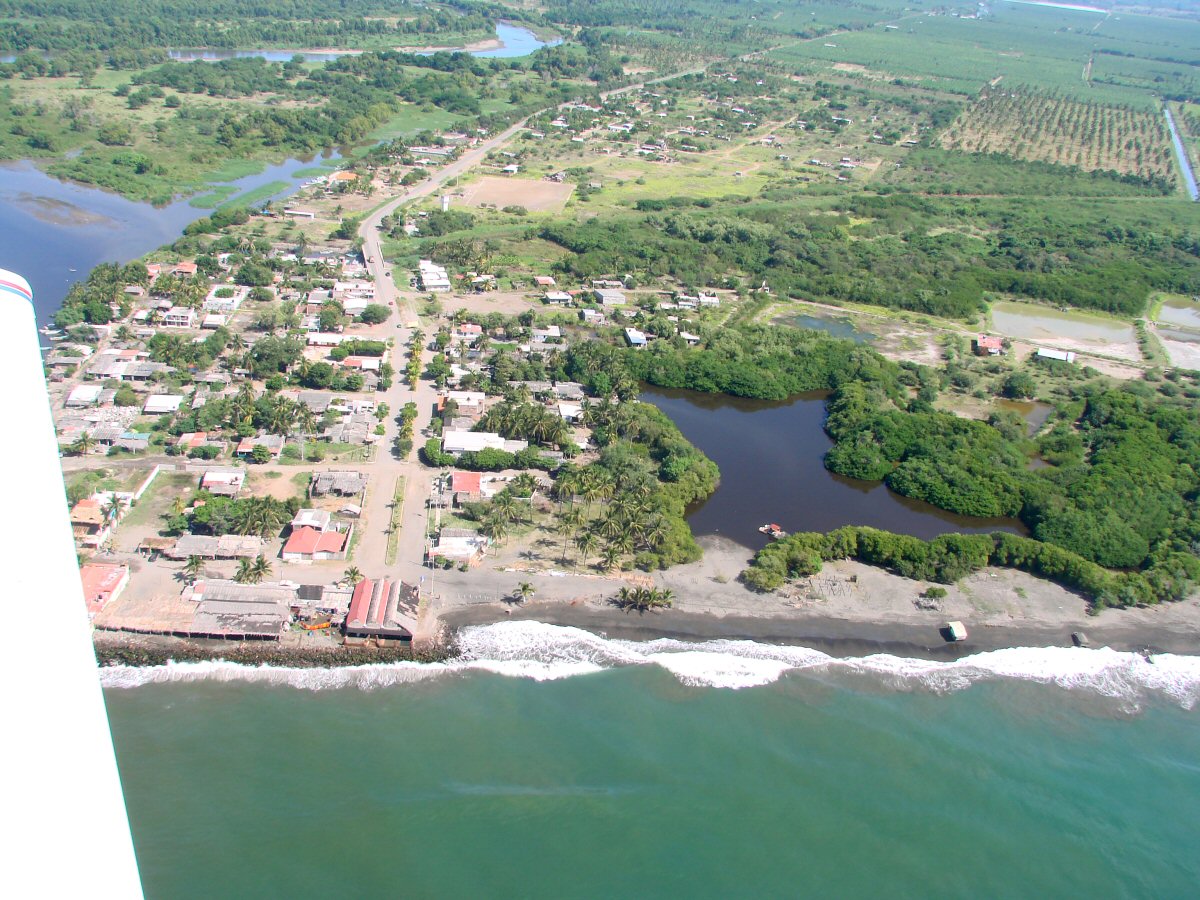 Boca de Apiza, Michoacan 18.6844°N 103.7362°W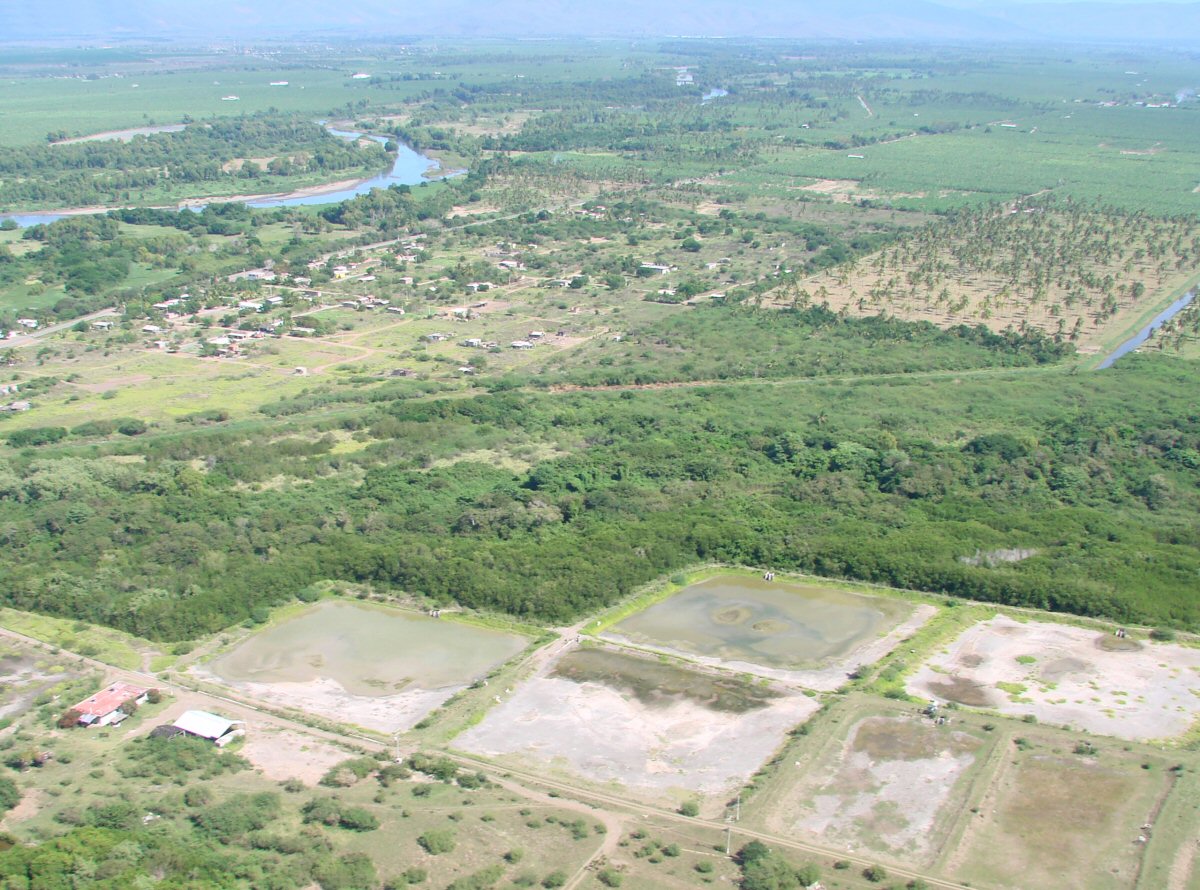 Turning inland. The Río Coahuayana at left marks the border between Colima (left) and Michoacan (right).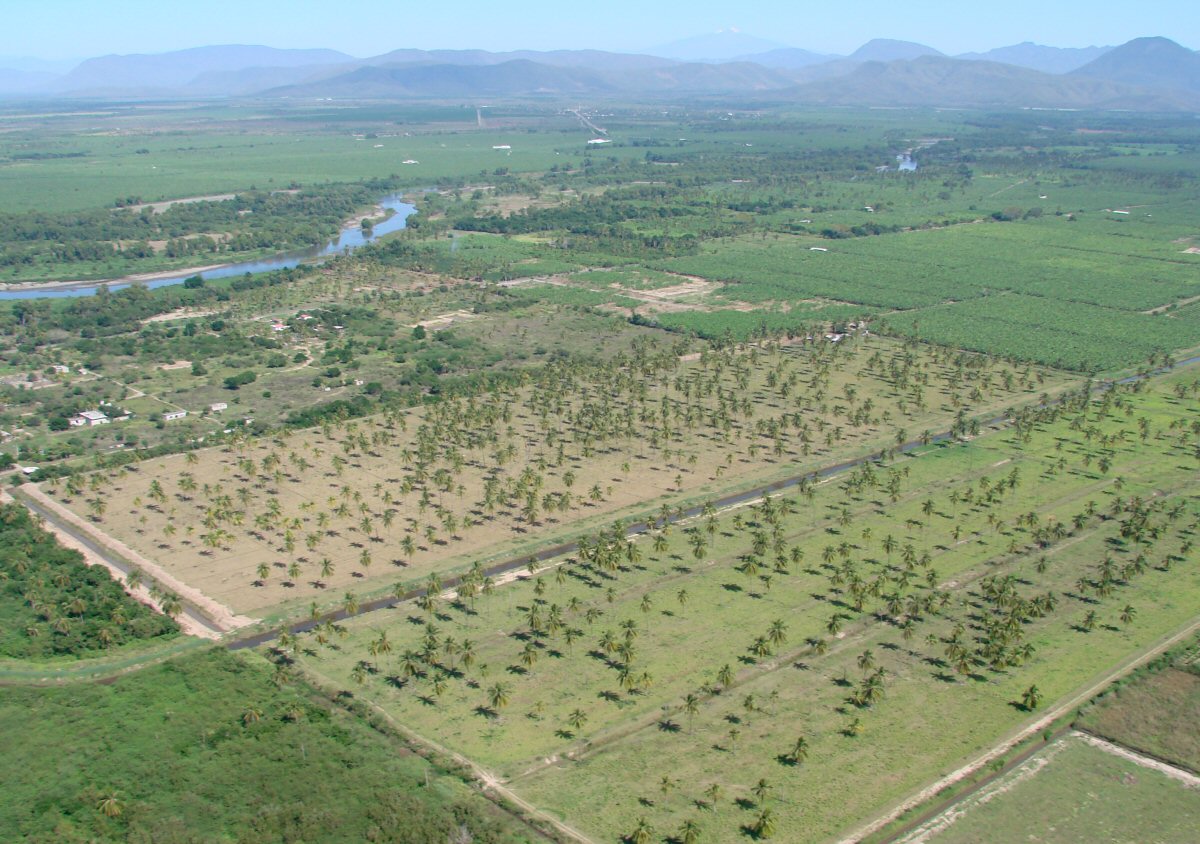 Irrigated cropland. Nevado de Colima (snow-capped) can be seen in the background.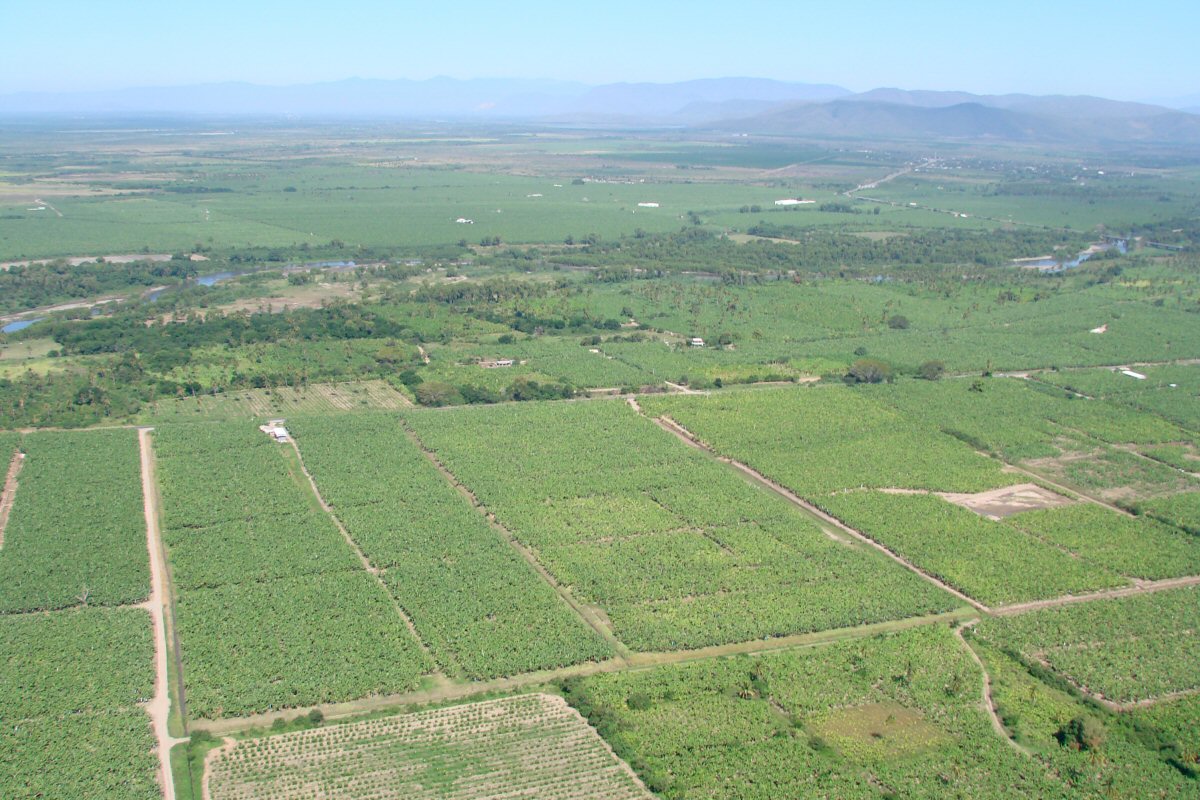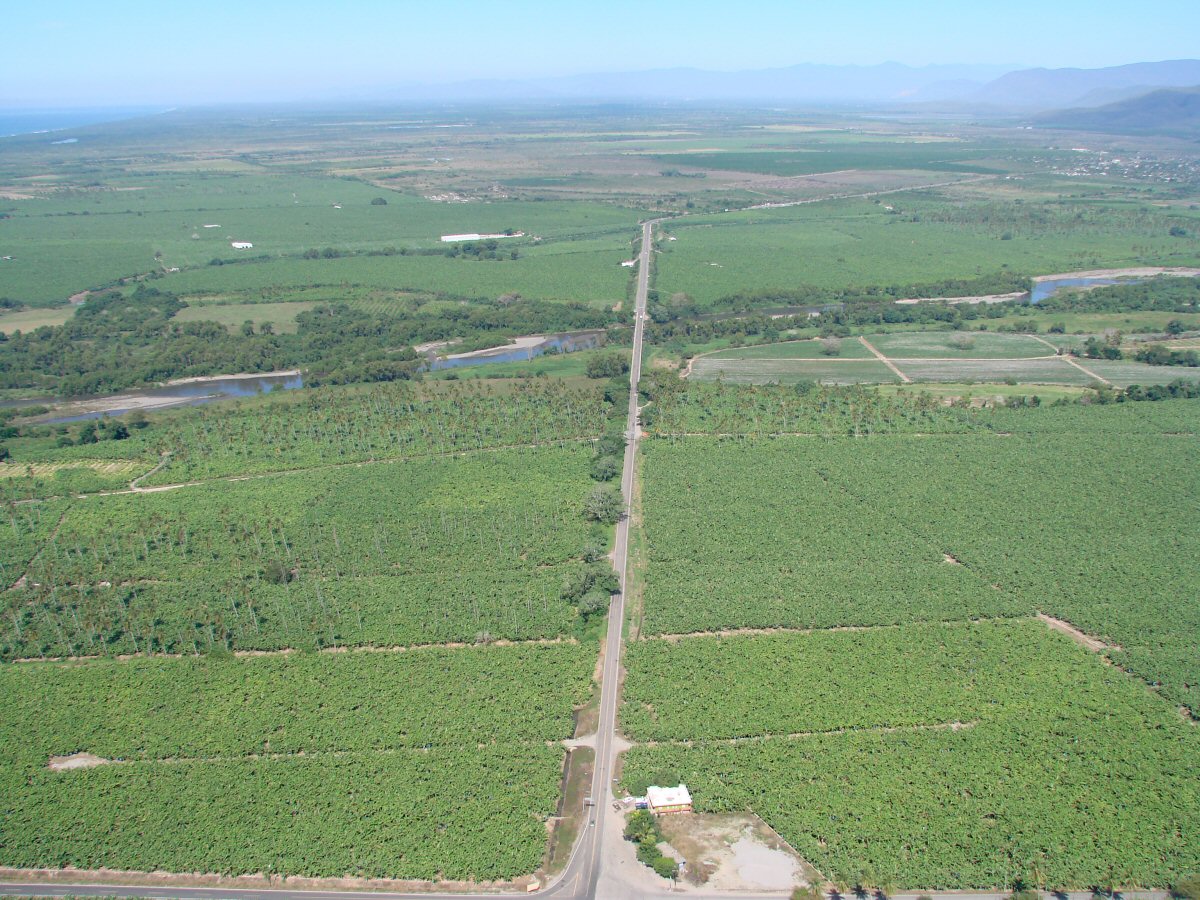 Coastal highway 200 with the town Cerro de Ortega in background at right.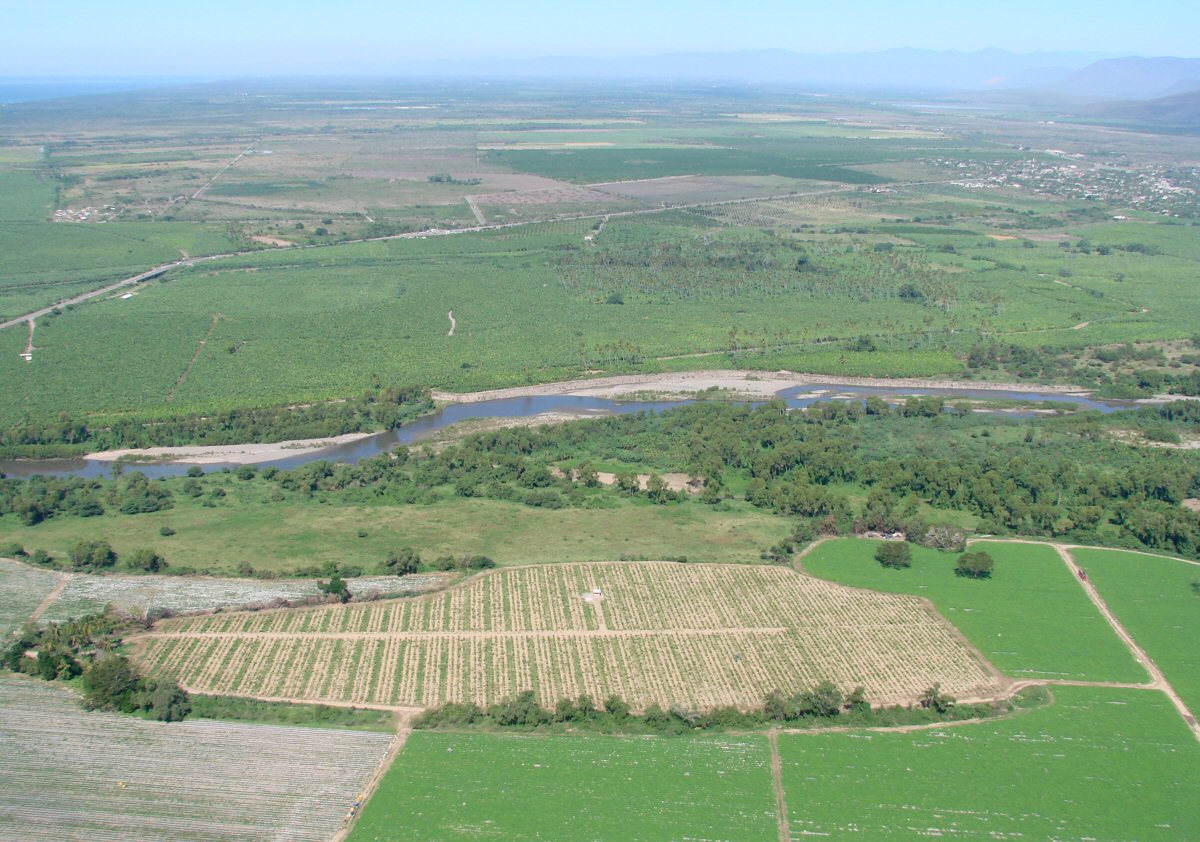 Looking across the Río Coahuayana into Colima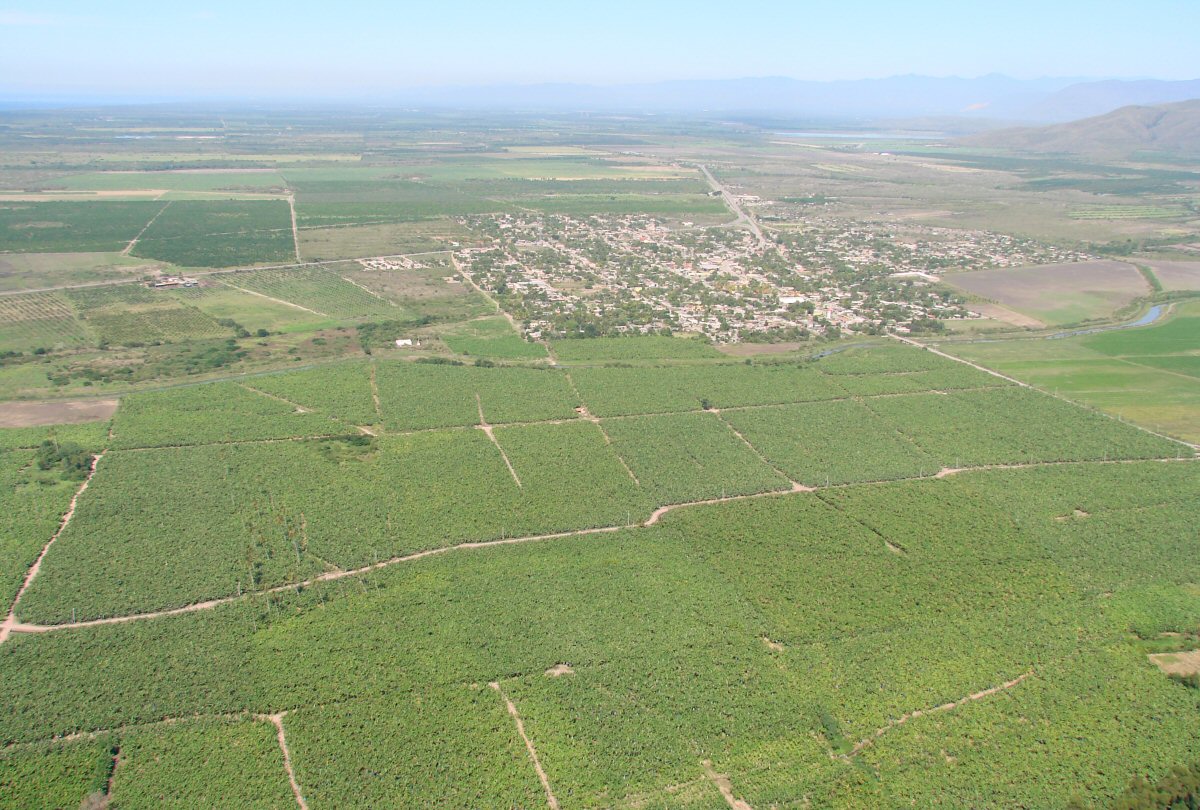 The town Cerro de Ortega, Colima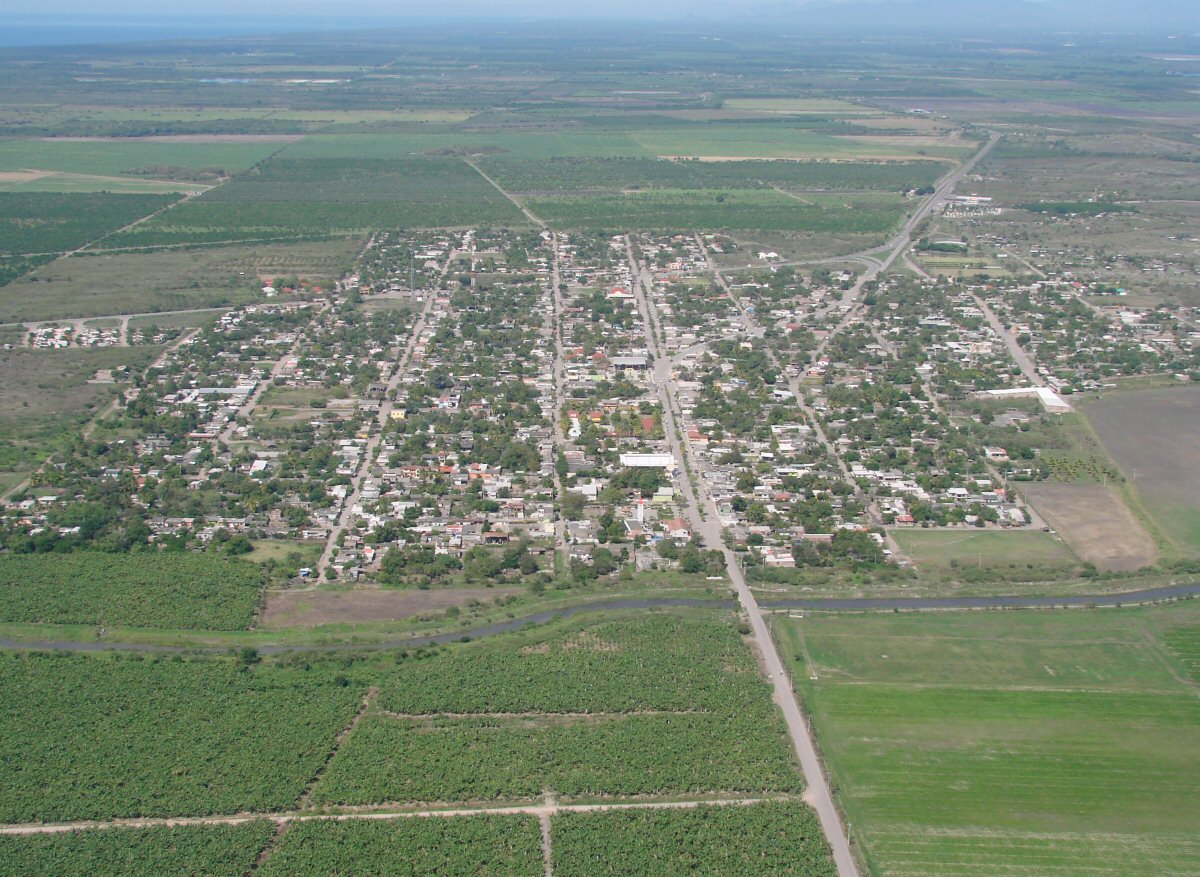 A closer look at Cerro de Ortega 18.7501°N 103.7196°W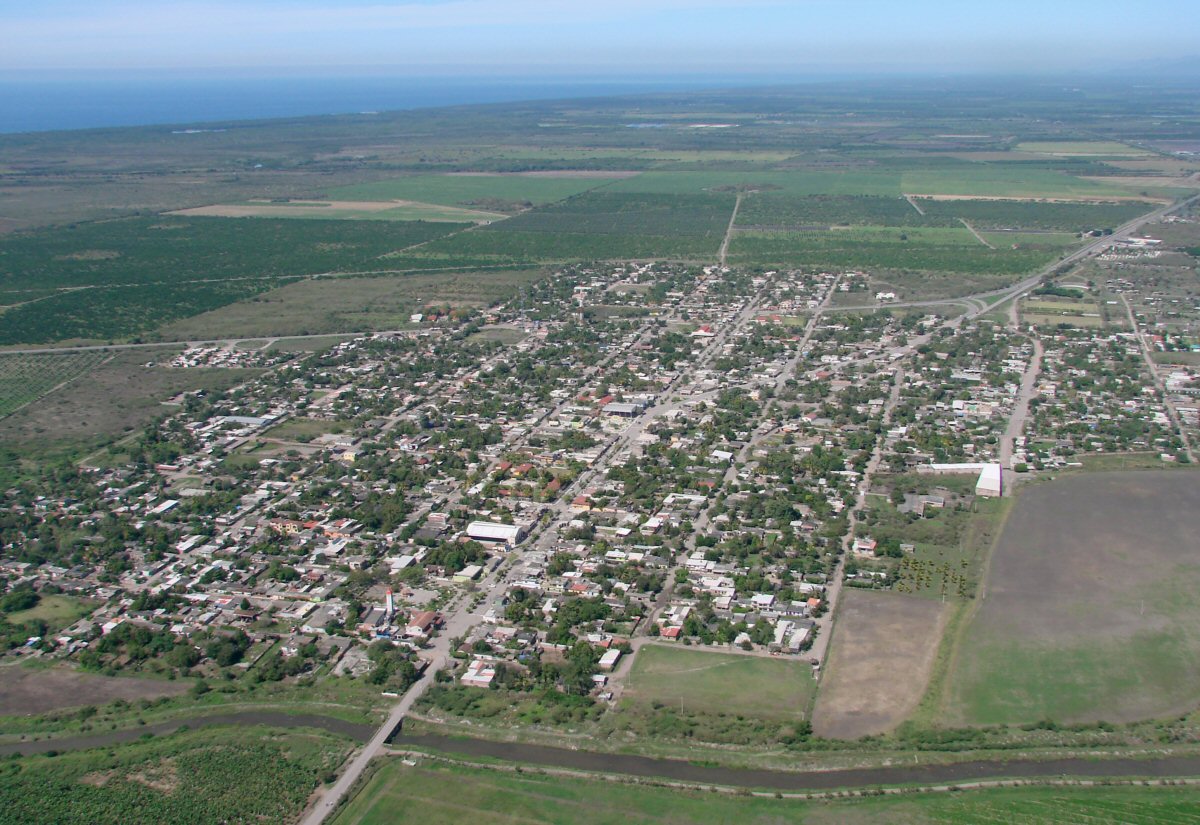 Cerro de Ortega with irrigation canal in foreground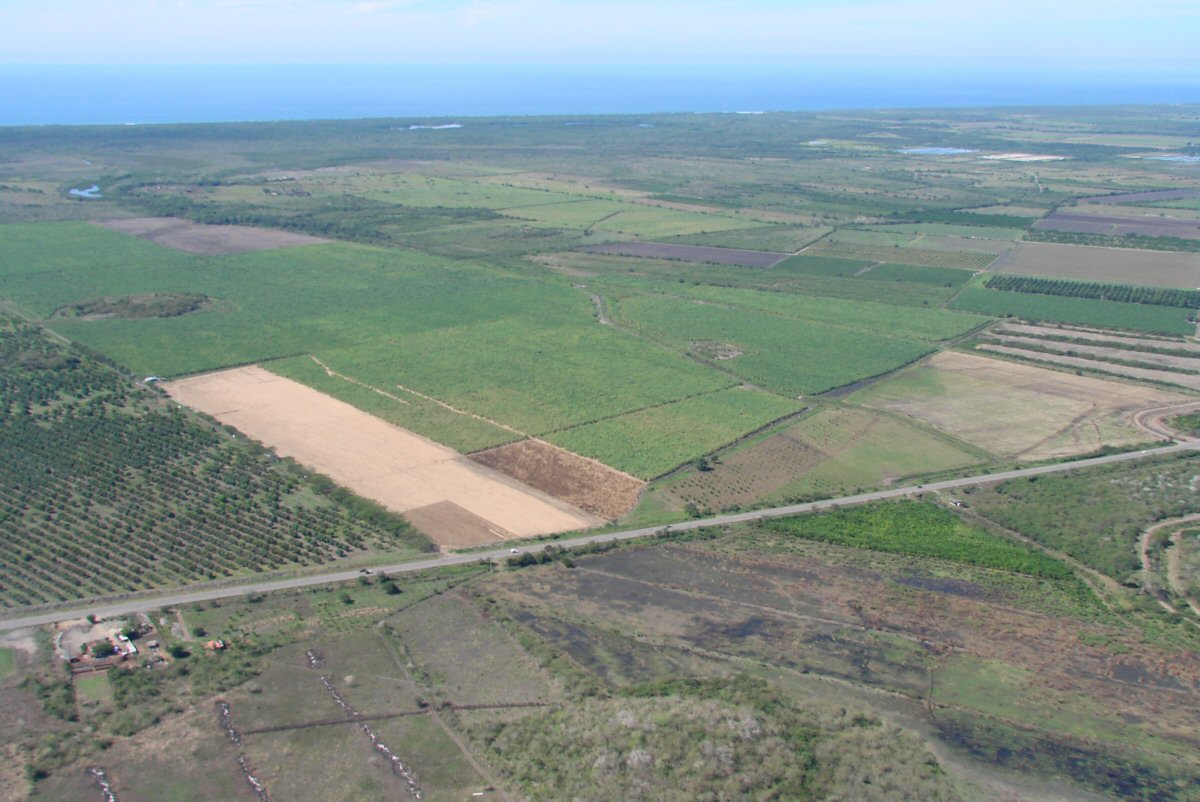 Coastal highway 200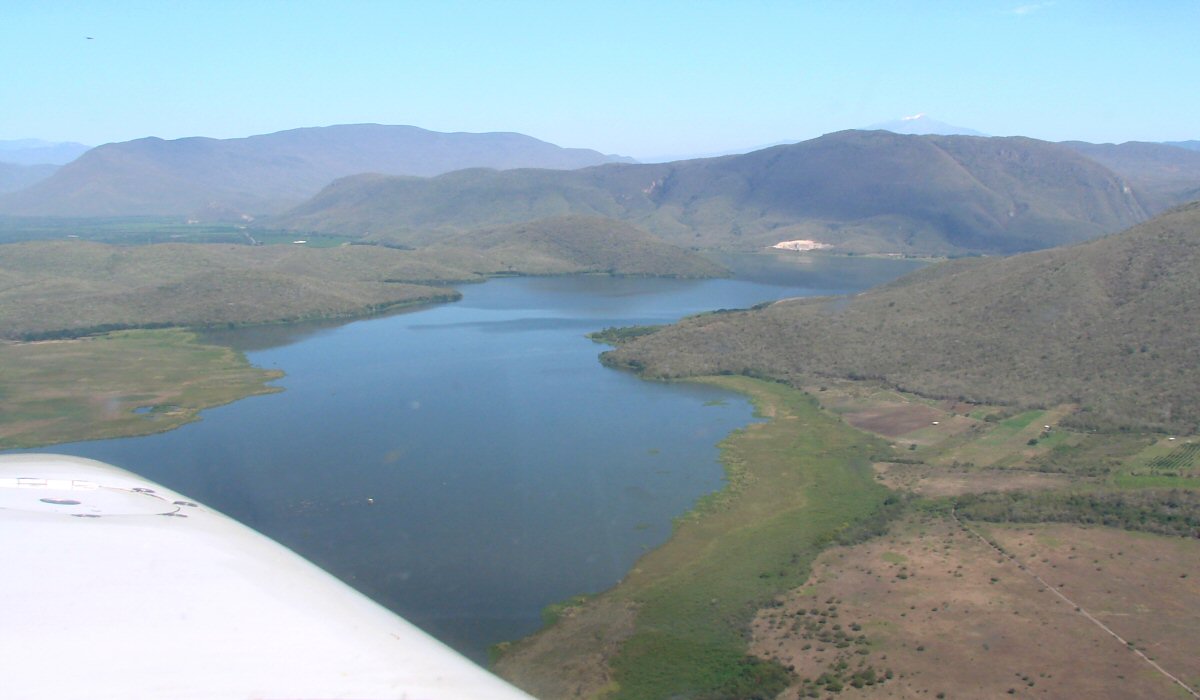 Laguna Amela is the source of irrigation water for the region. The slope of Cerro Cabeza de Toro is visible at right and snow-capped Nevada de Colima is in the background.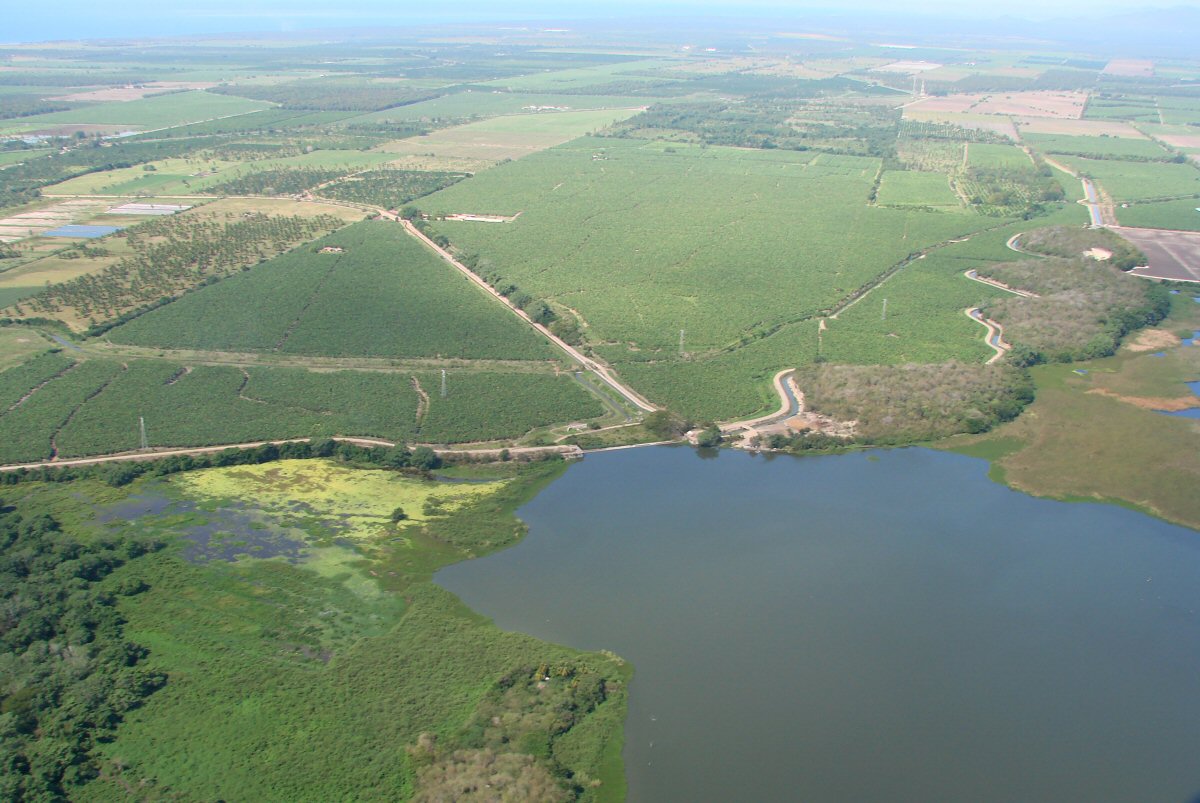 The dam of Laguna Amela and radiating irrigation canals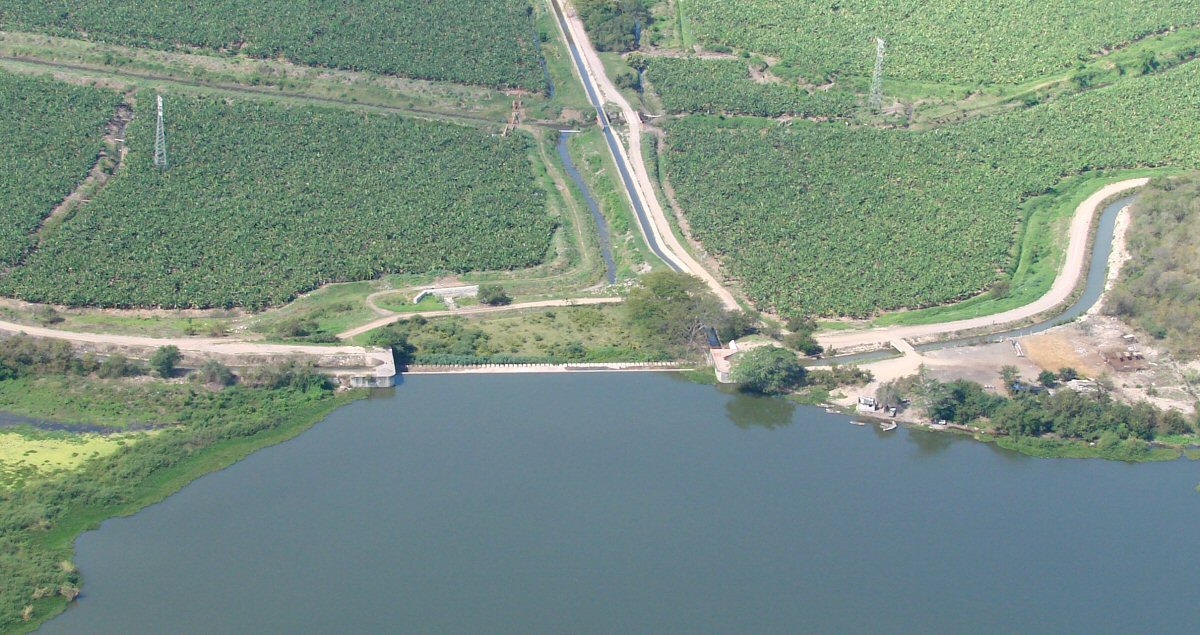 A closer look at the dam and canals of Laguna Amela

Canal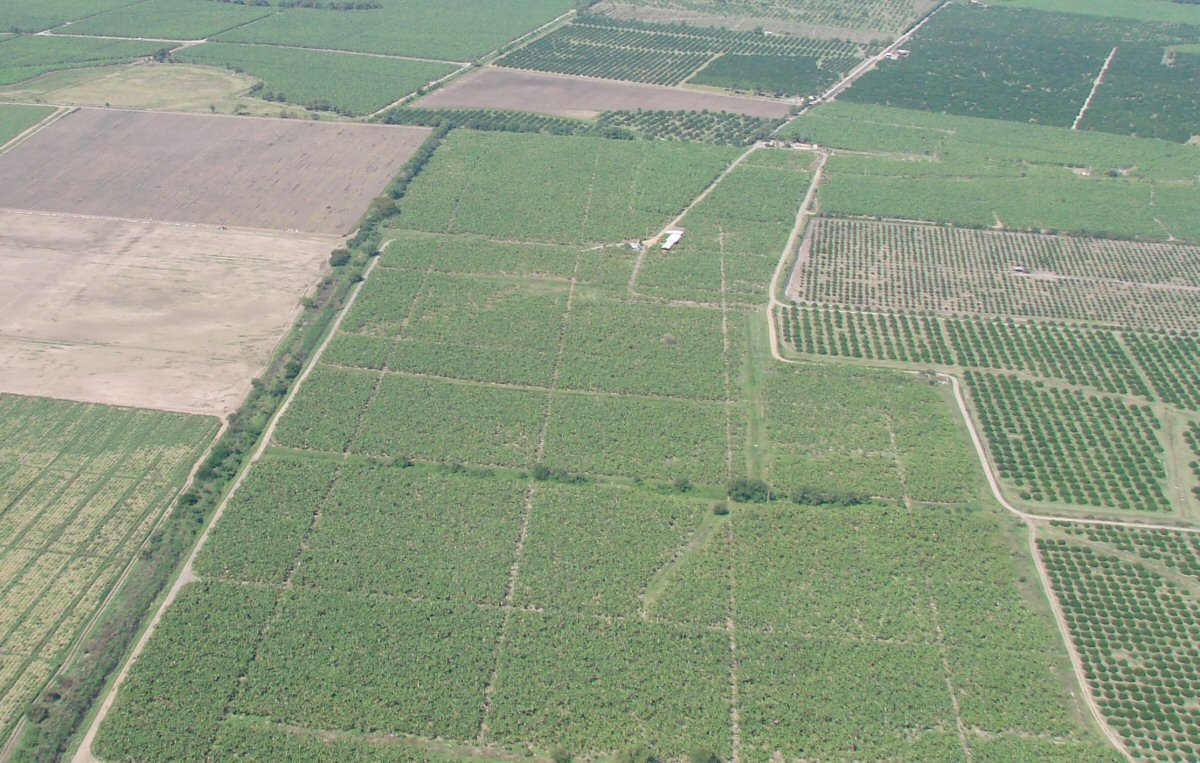 Irrigated crops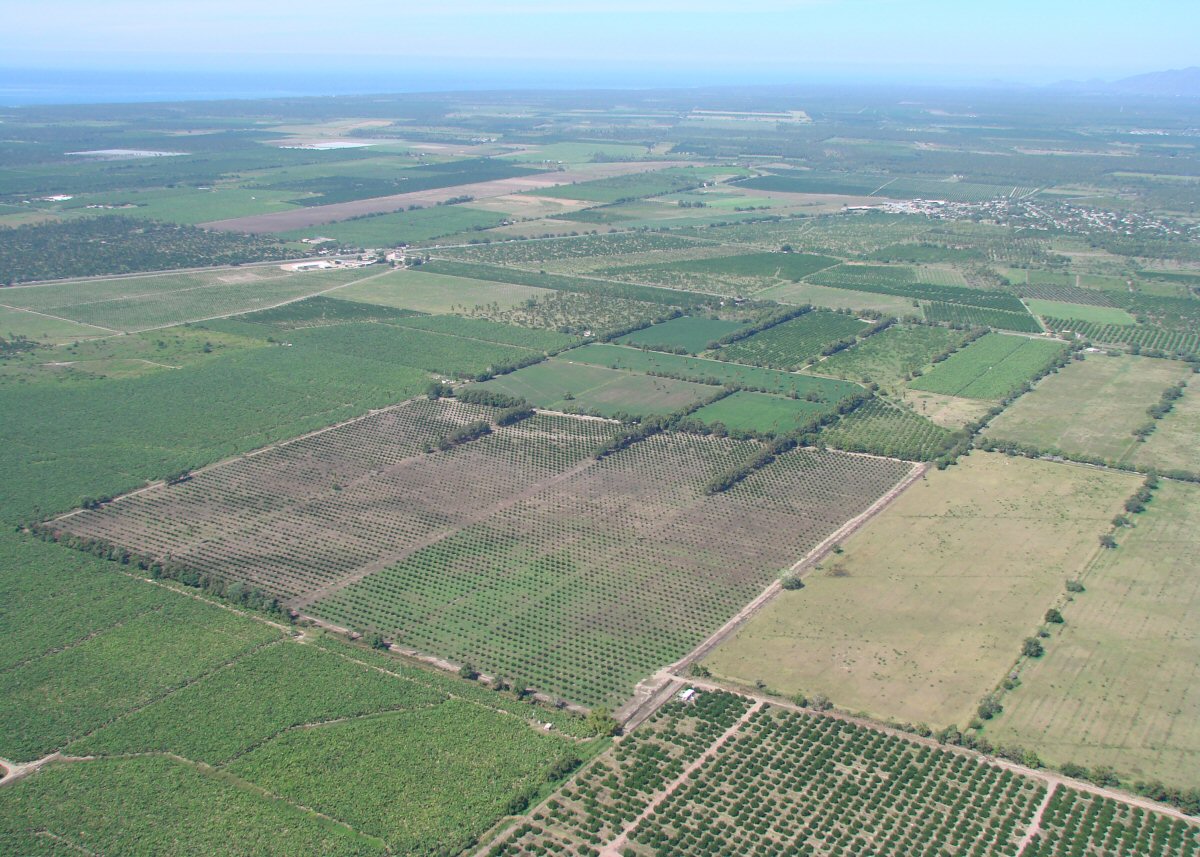 Coastal highway 200 with town of Cofradia de Morelos at right 18.8675°N 103.8351°W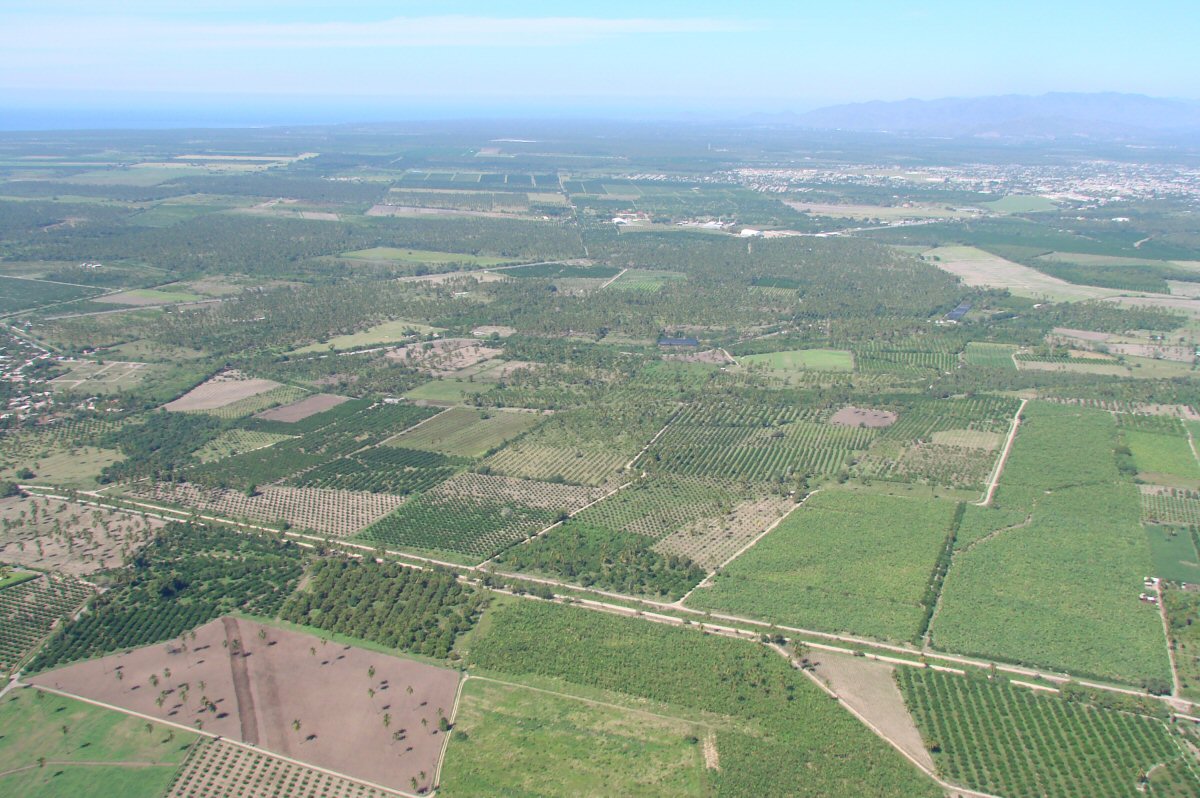 City of Tecomán at far right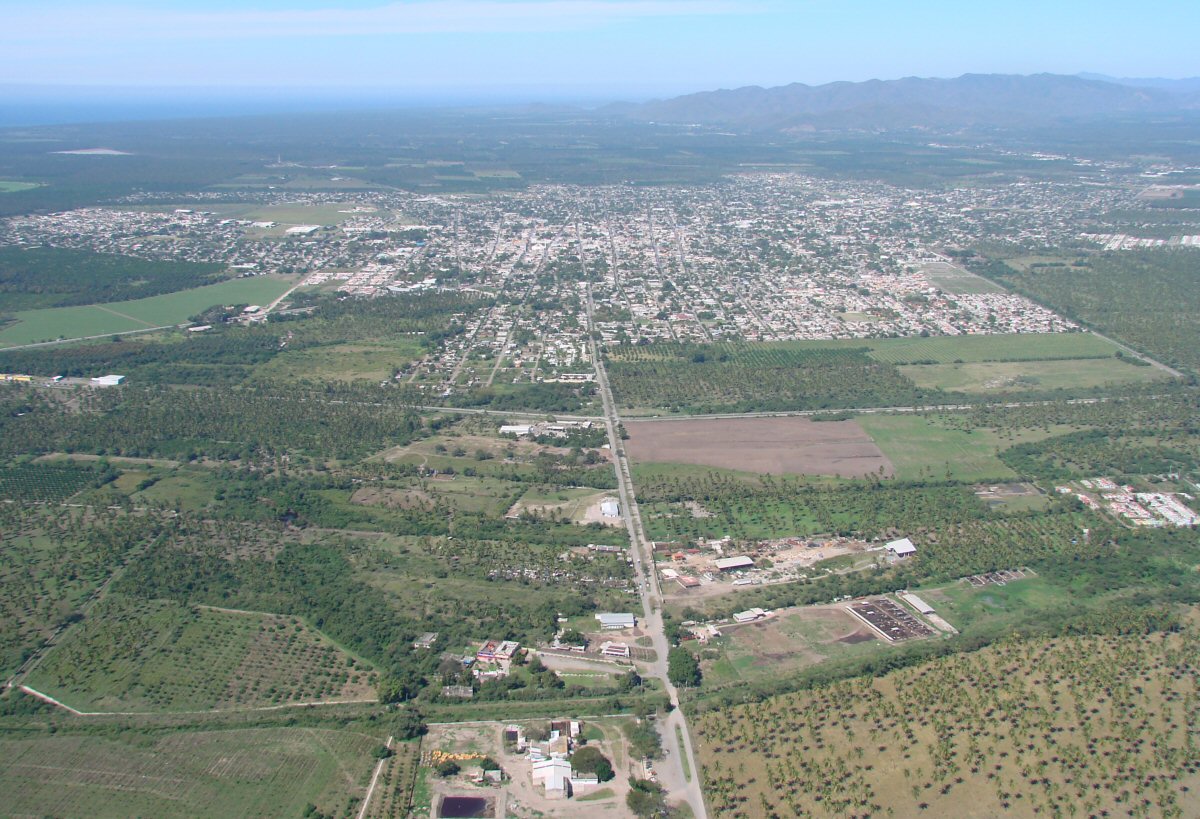 Tecomán 18.9143°N 103.8757°W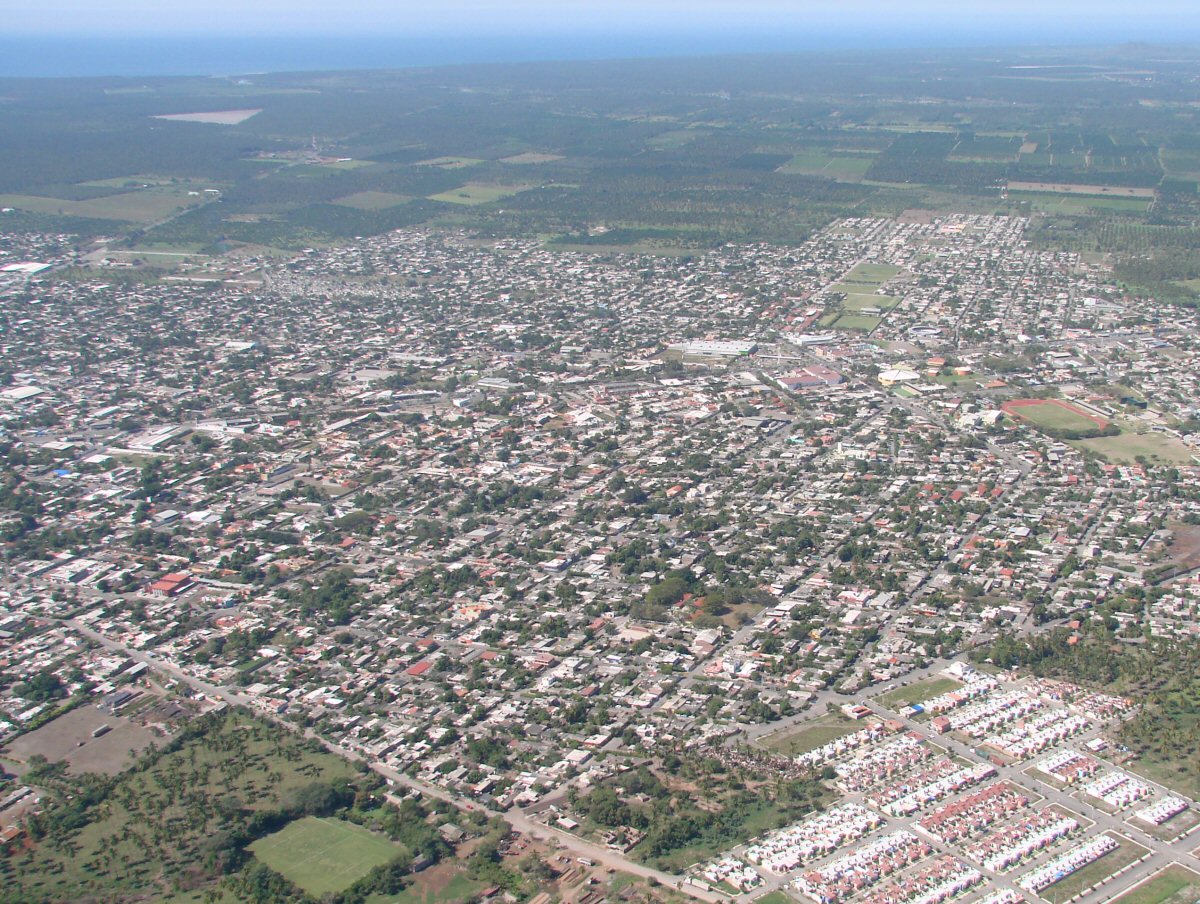 A closer look at Tecomán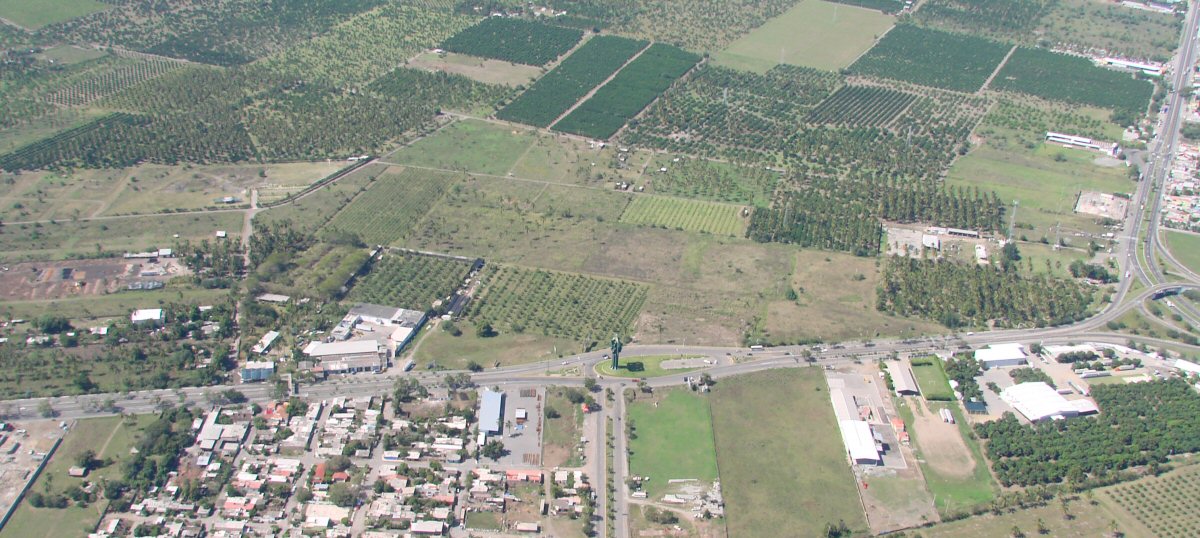 Statue at the west end of Tecomán in Nuevo Caxitlán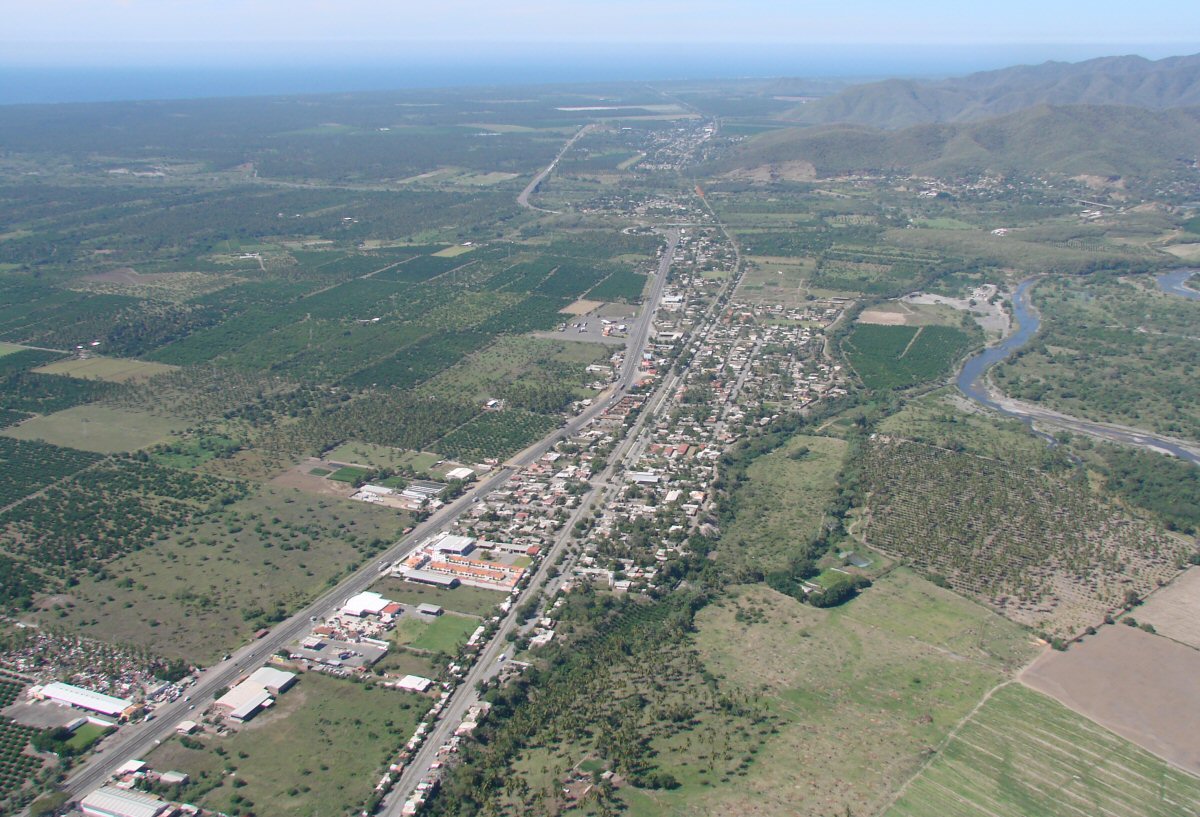 Nuevo Caxitlán in foreground with the towns of Adolfo Ruíz Catinez and Ciudad de Armería in background, Río Armería at right
Page 1 | Page 2 | Page 3
---
| Top of page | Main index | Search | What's new |