Home >> Colima >> Manzanillo >> Flight to Manzanillo >> Manzanillo to San Luis Potosi >> More Photos

Page 1 | Page 2 | Page 3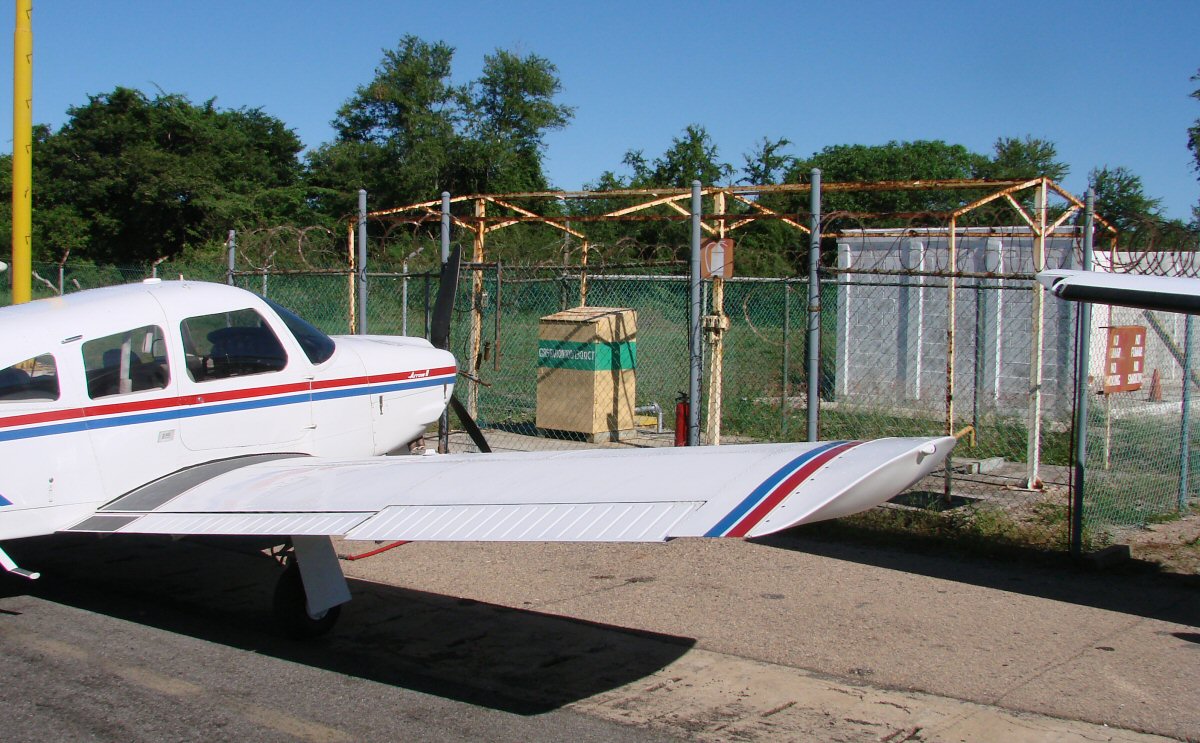 Fueling (100LL) is accomplished at the Manzanillo airport by pulling up to the pump at the northwest corner of the ramp. Jet fuel is dispensed from a fuel truck.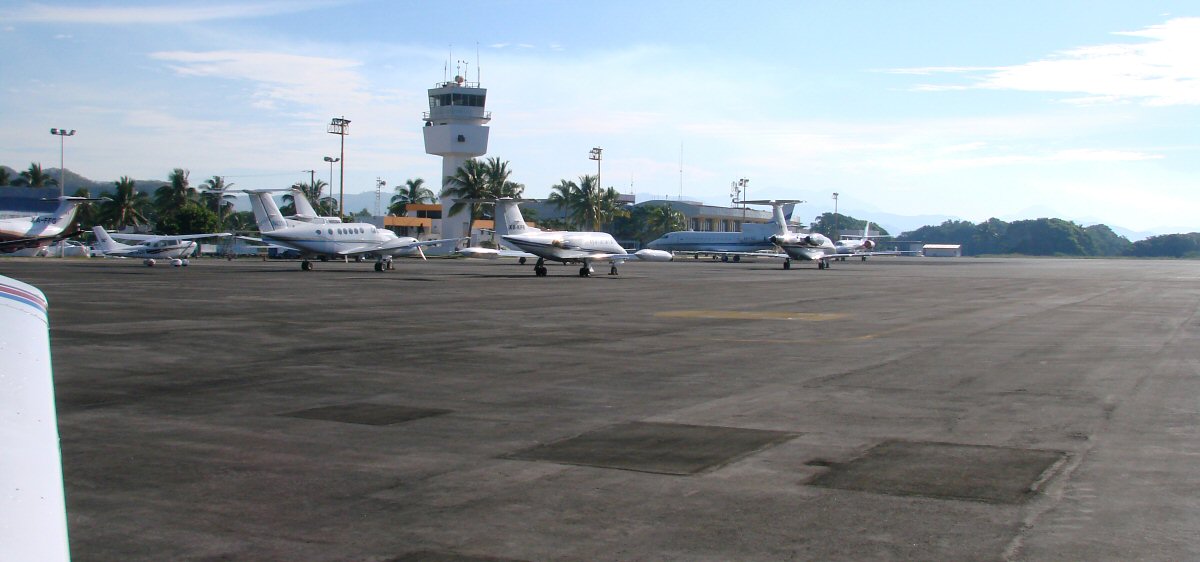 Airport ramp and control tower at Playa de Oro (Gold Beach) Airport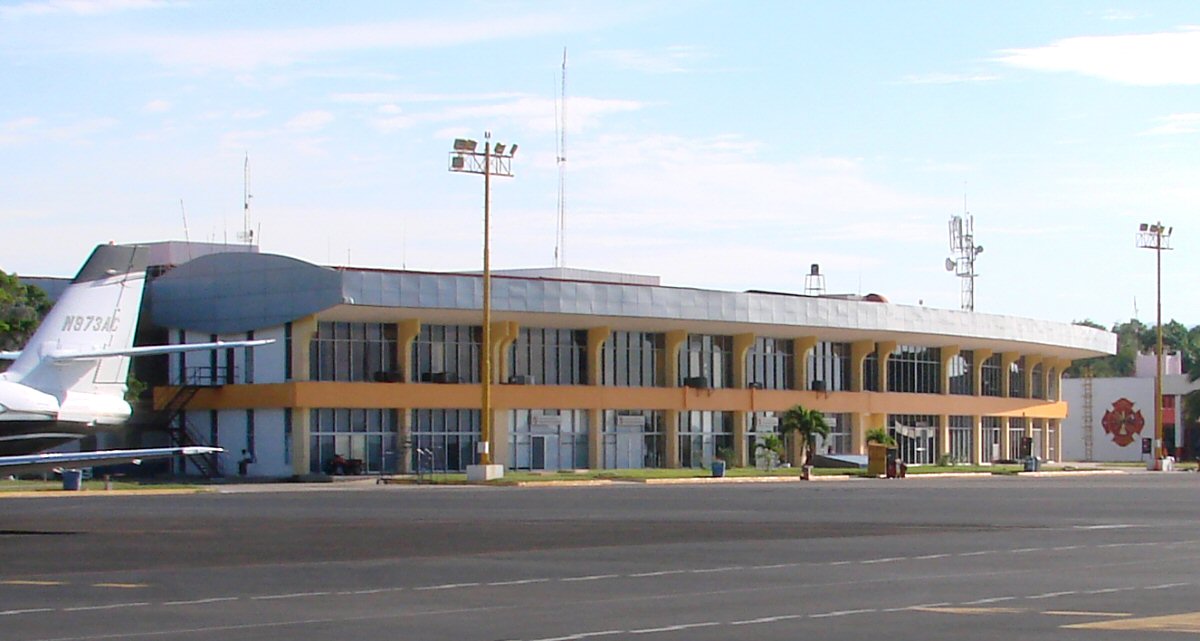 Main terminal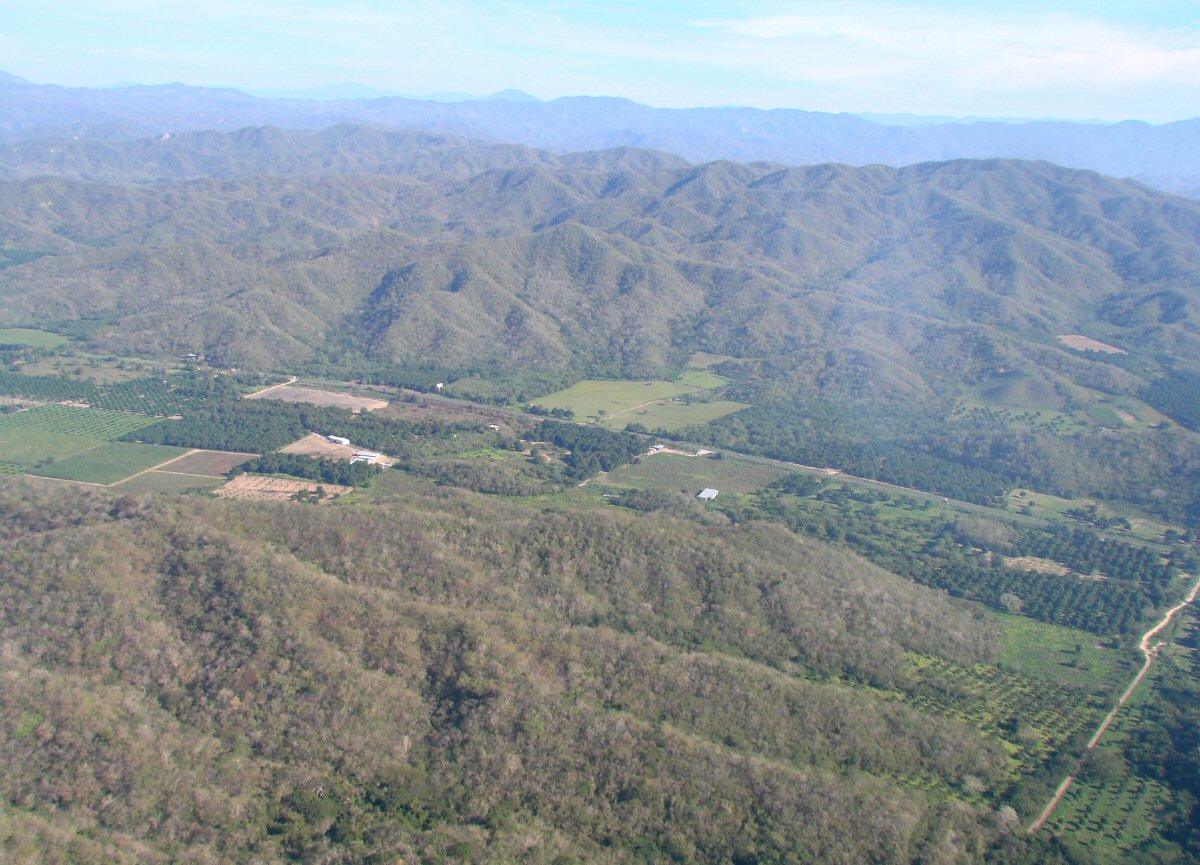 Coastal highway 200 midway between Manzanillo and Cihuatlán 19.171°N 104.500°W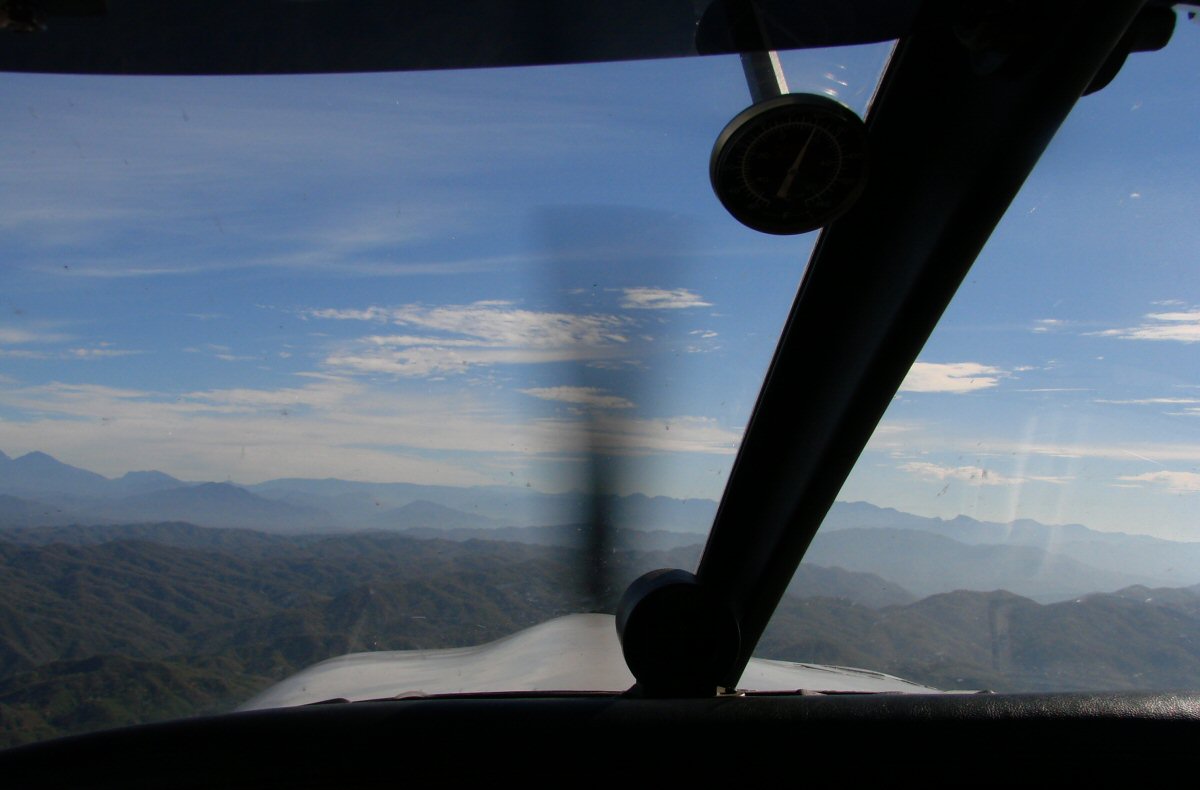 Climbing into the foothills, 4 minutes into the flight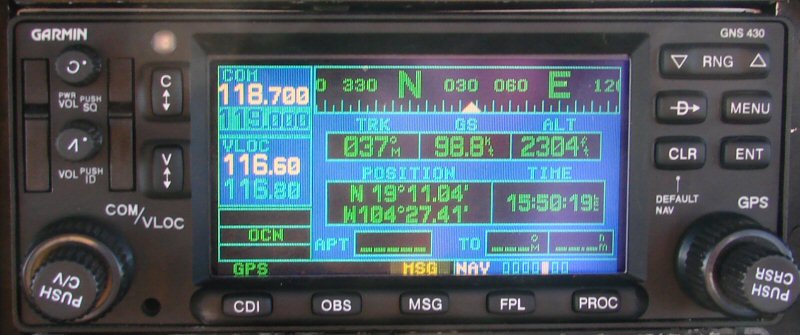 Our position, 5 minutes into the flight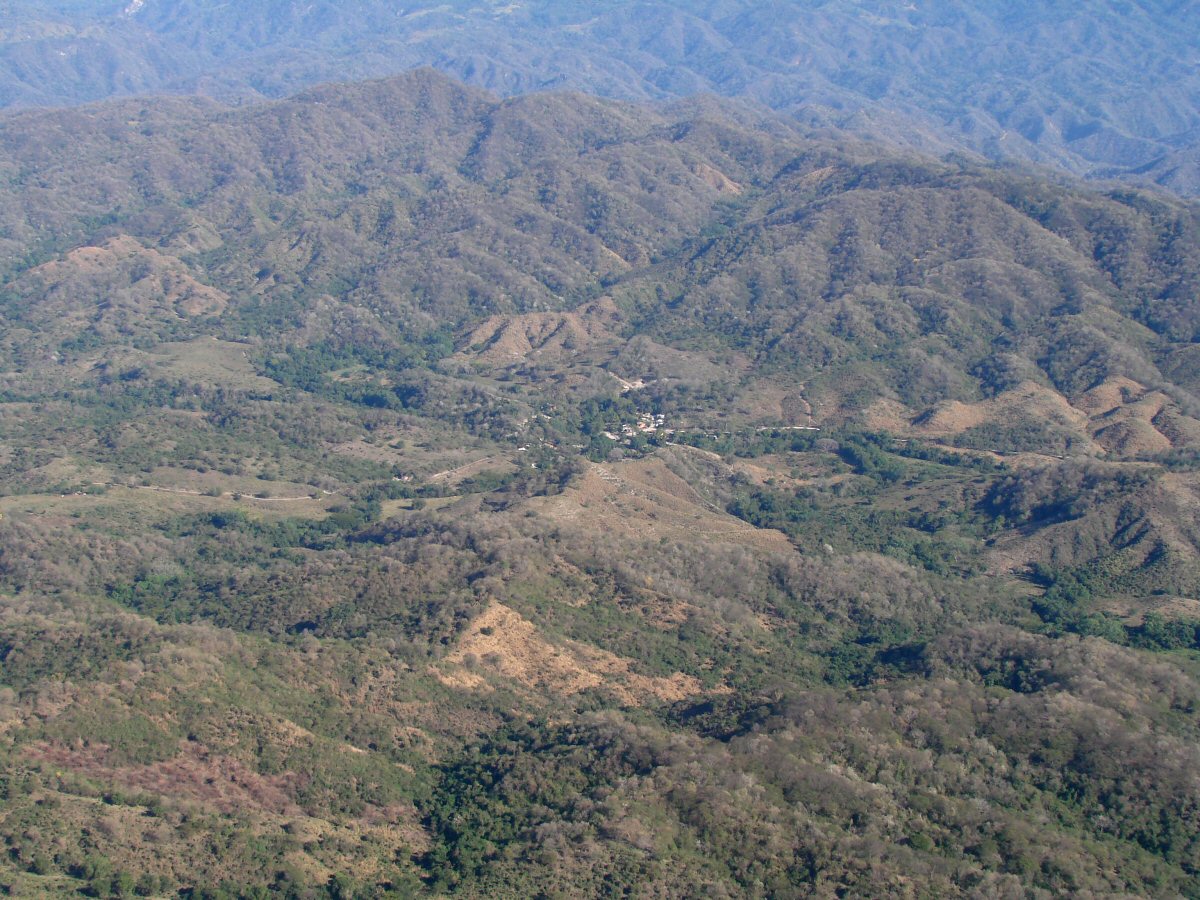 Small community in the foothills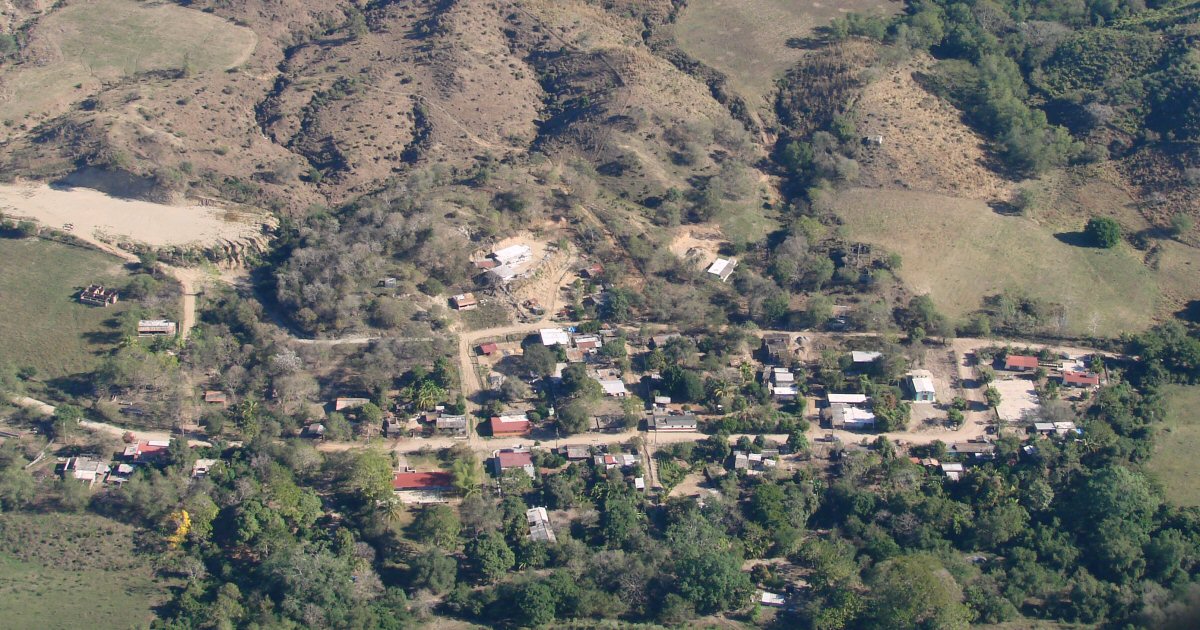 Village of Don Tomás, I think, 10 miles north of Santiago, 7 minutes into the flight. 19.231°N 104.392°W

The Río Marabasco marks the border between the states of Colima and Jalisco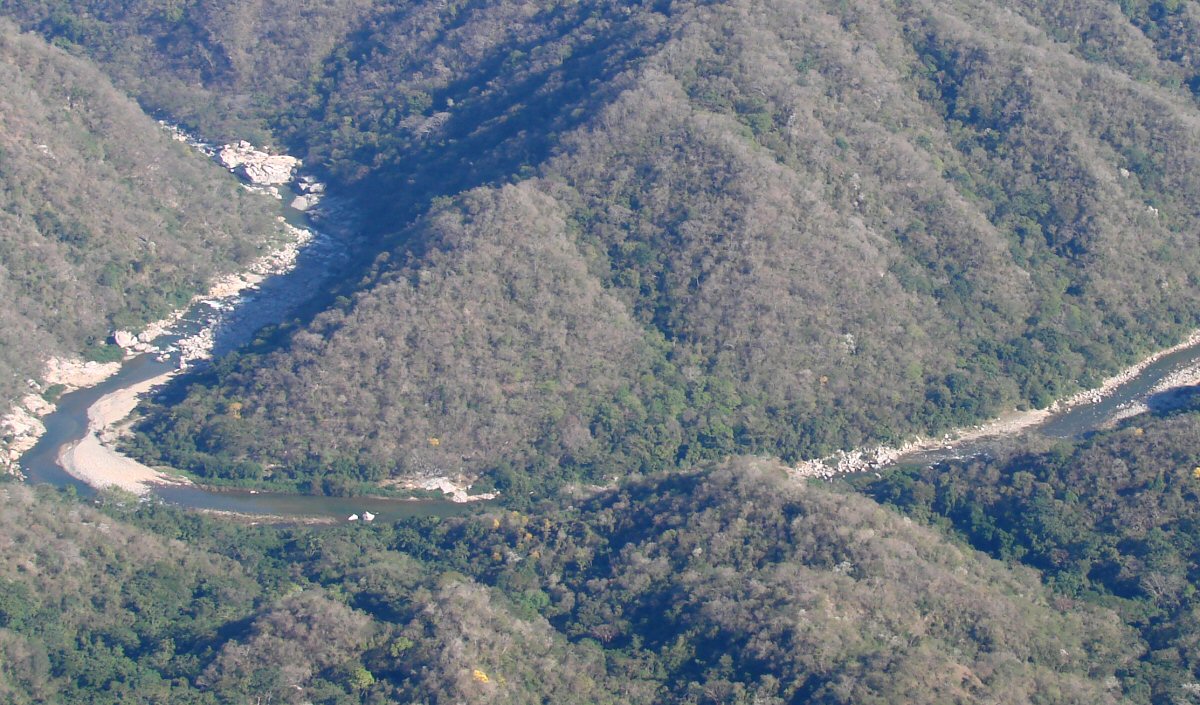 A closer look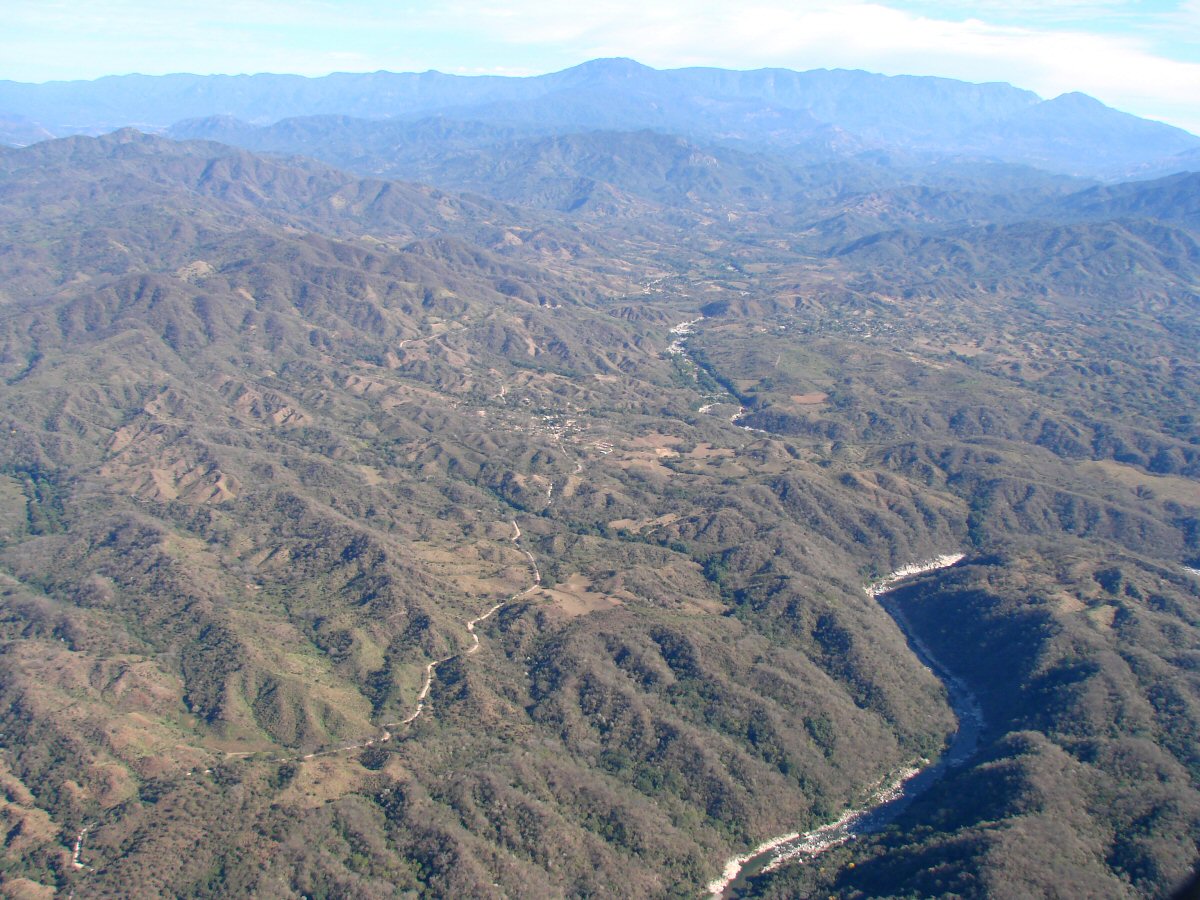 Río Marabasco river valley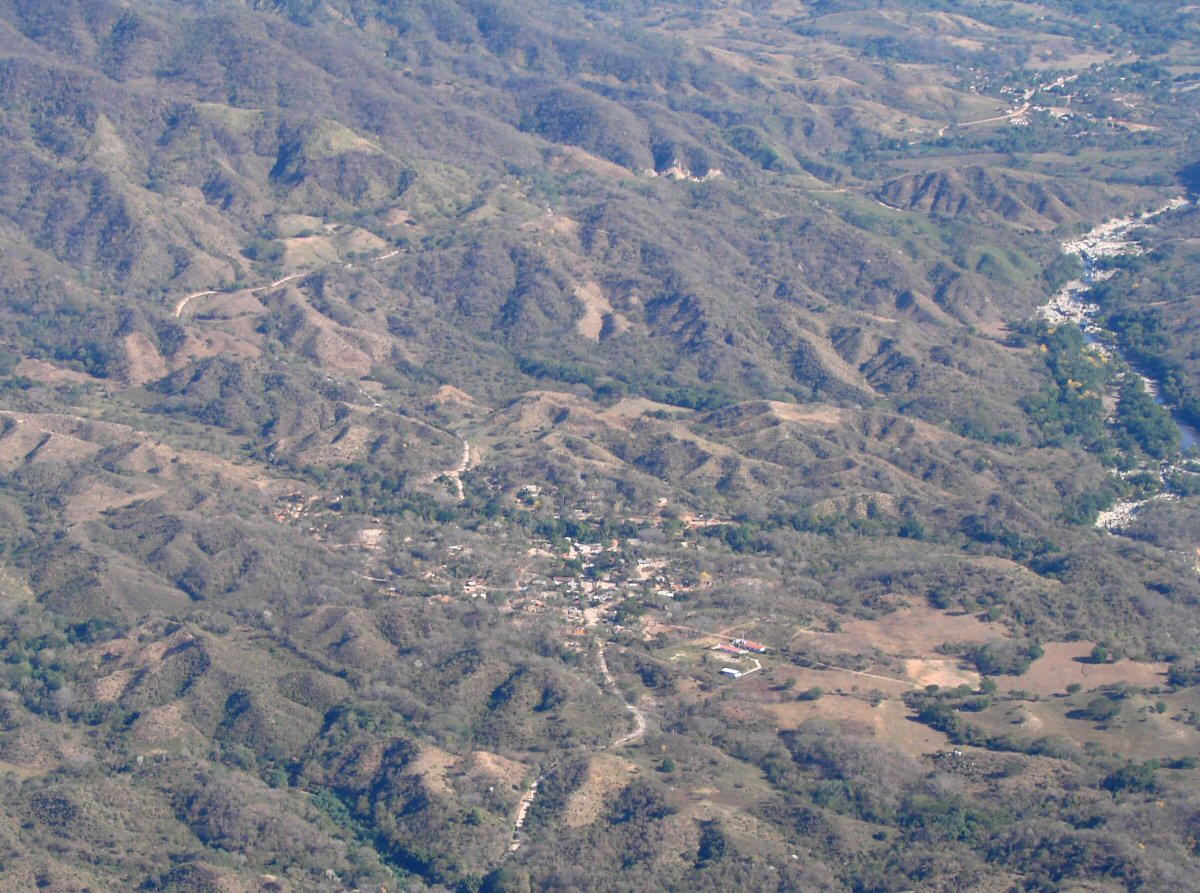 Two small towns, possibly Sehuaya (center) and El Chico (background), in Jalisco 19.314°N 104.302°W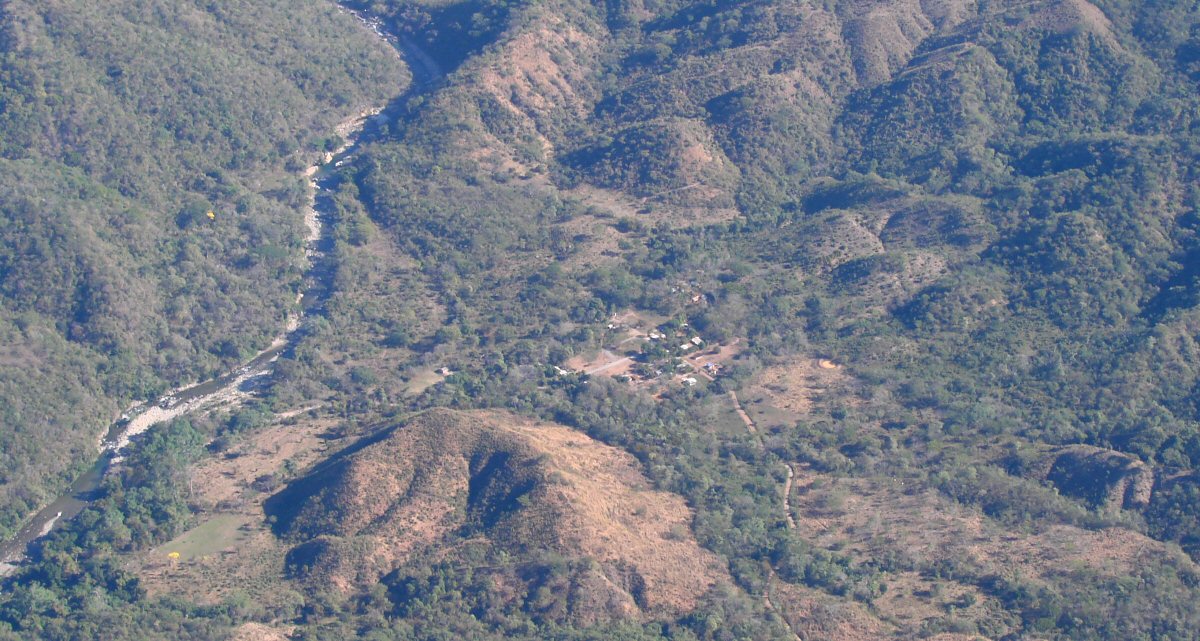 Small town 6 miles west of Minatitlán 19.364°N 104.163°W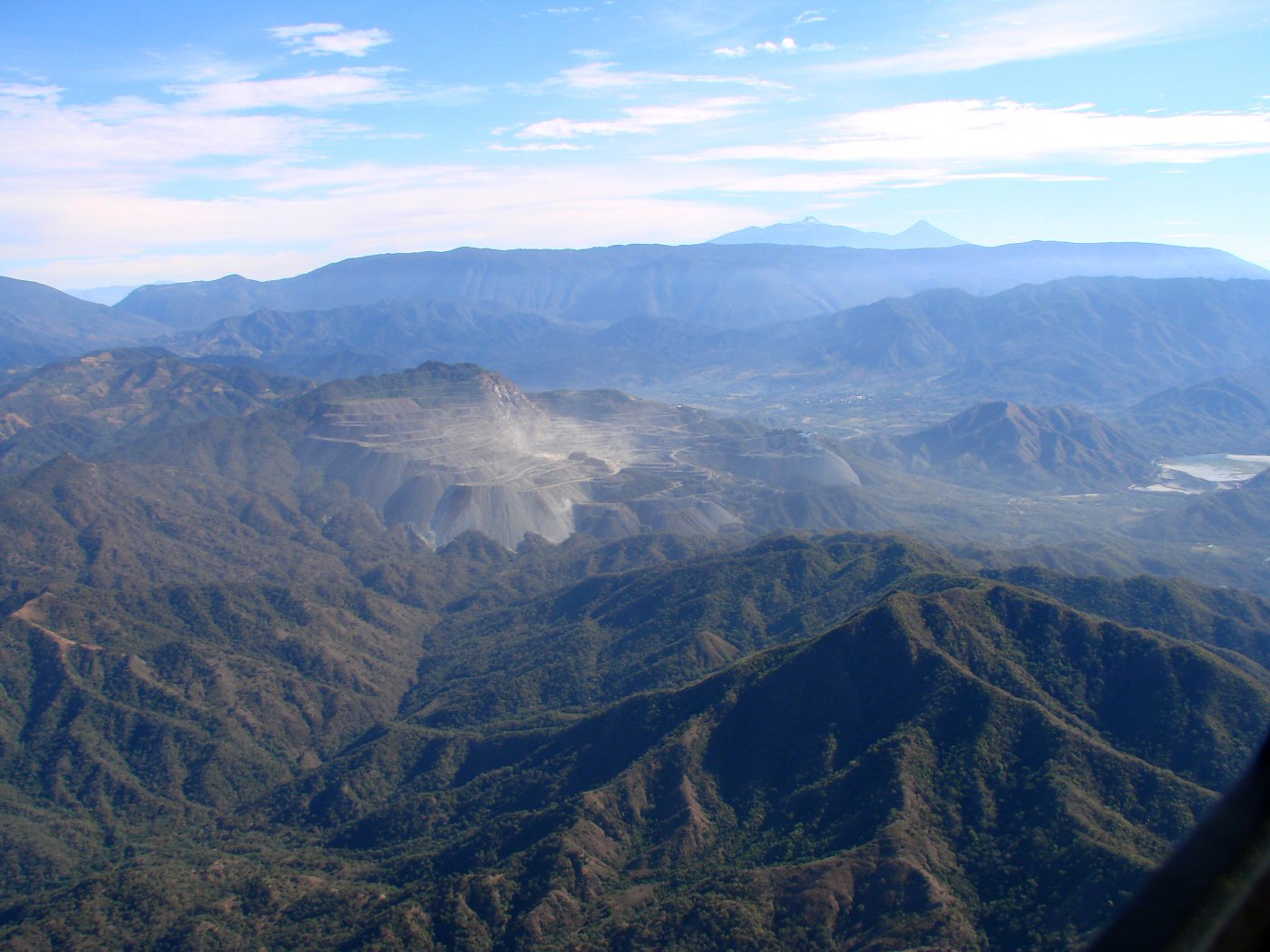 Peña Colorado Iron Mine, 3 miles west of Minatitlán 19.381°N 104.105°W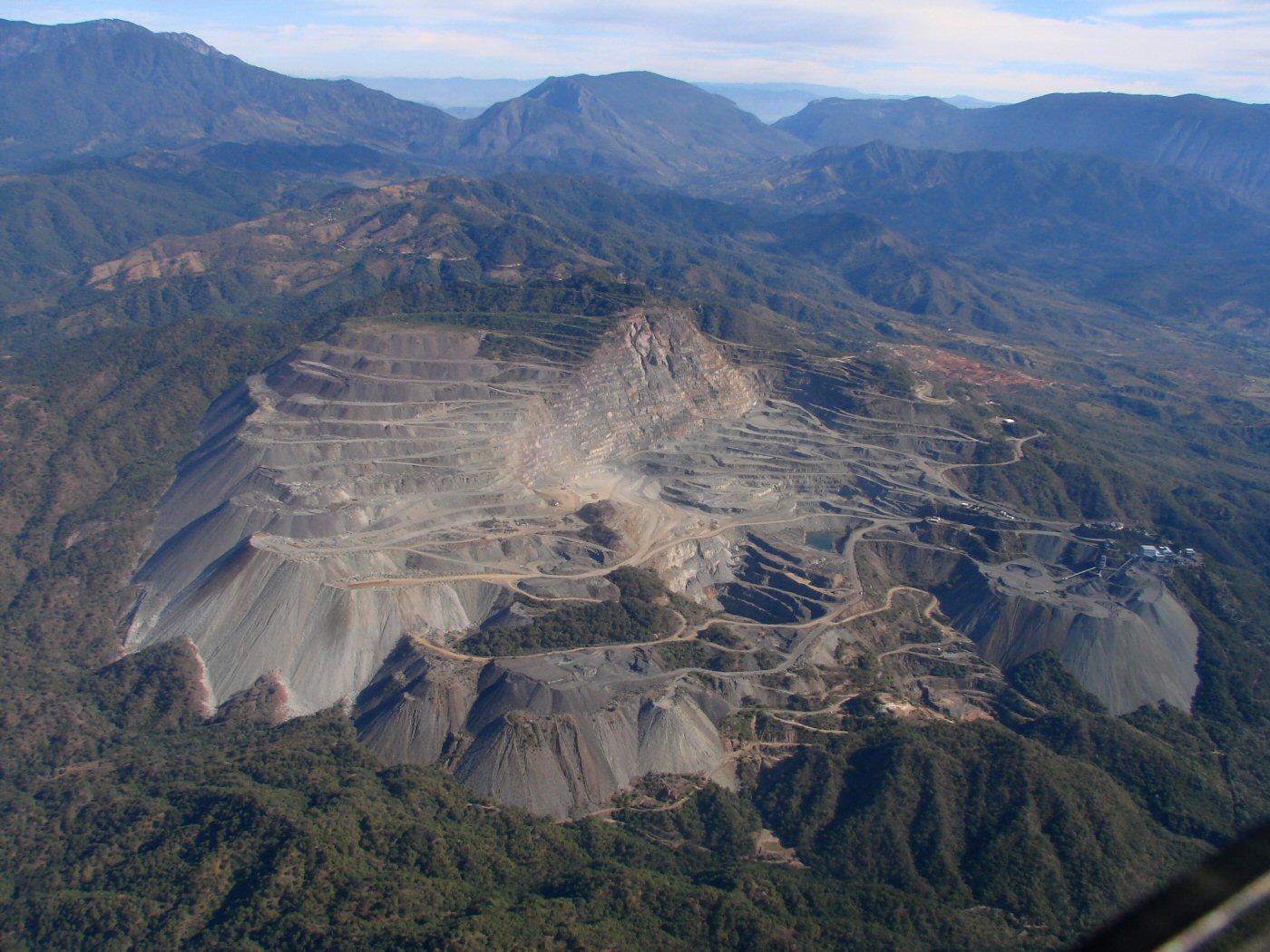 The mine is a mile and a half across. Strip mine operations were begun in 1975. Iron deposits with the minerals magnetite, hematite, pyrite, pyrrothite, grossular, hedembergite, apatite.

Peña Colorado Iron Mine detail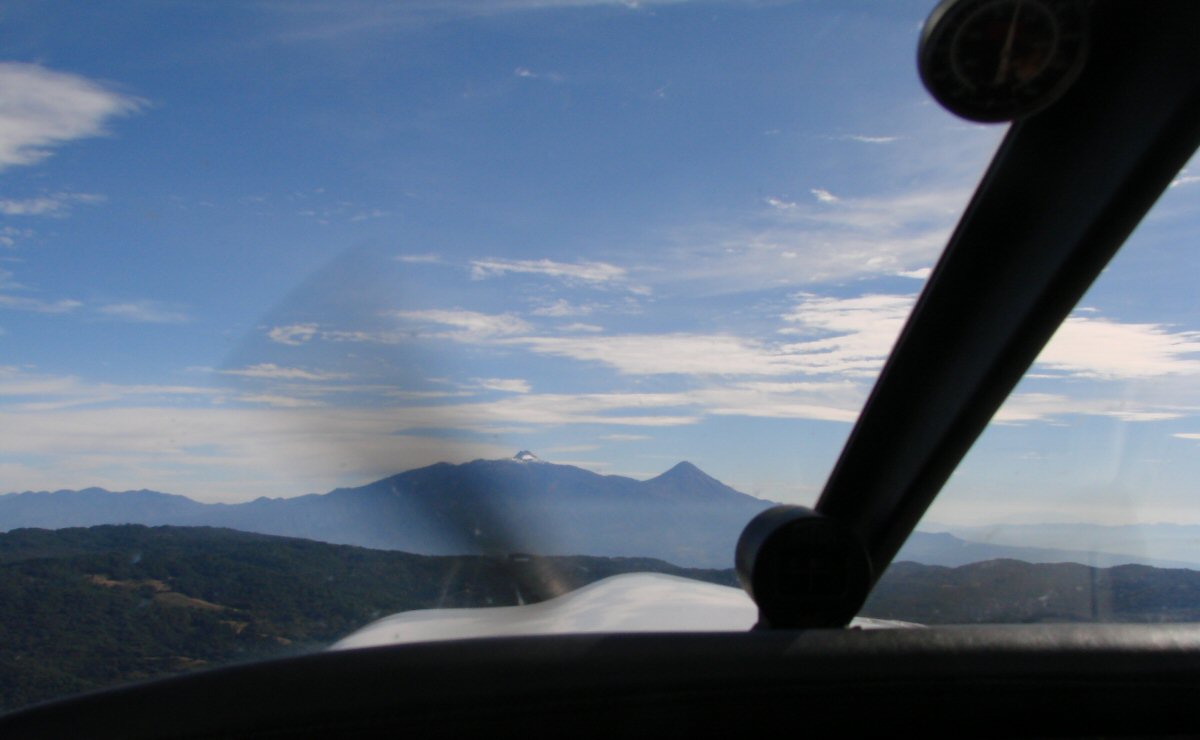 Volcanoes ahead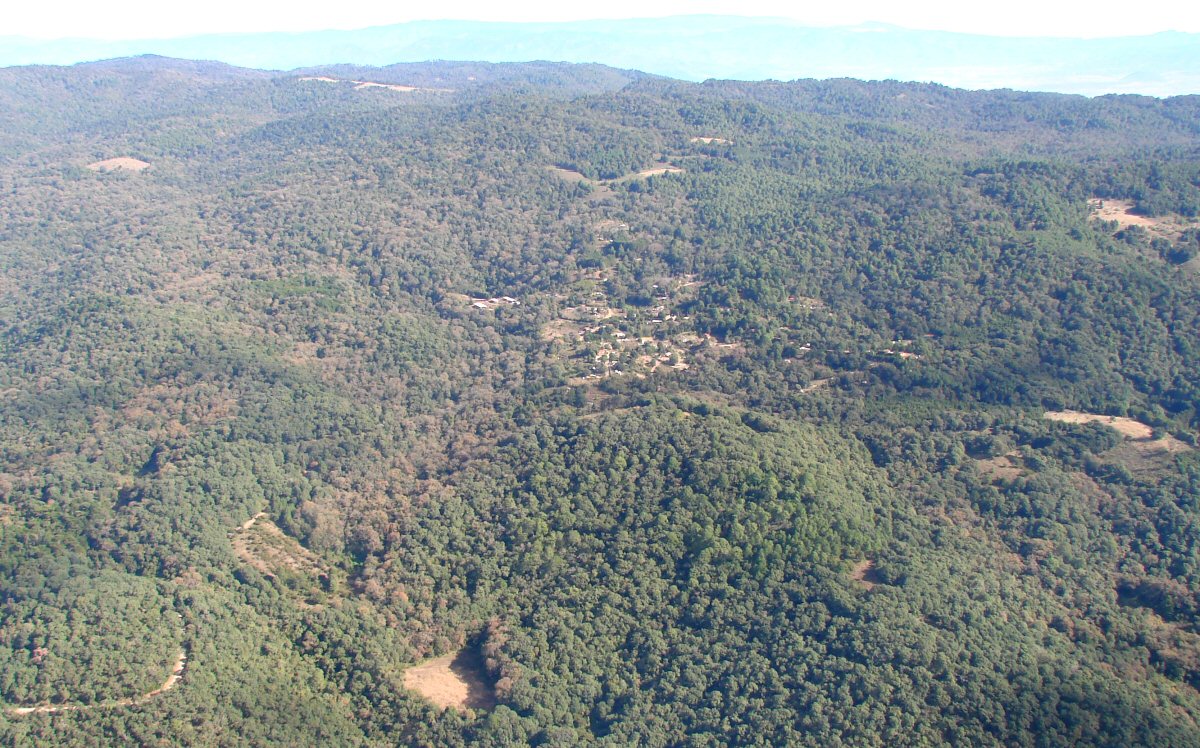 El Terrero, Jalisco, 45 minutes from Minahuatlán at 2200 meters. This area is within the Reserva de la Biosfera Sierra Manantlán 19.446°N 103.949°W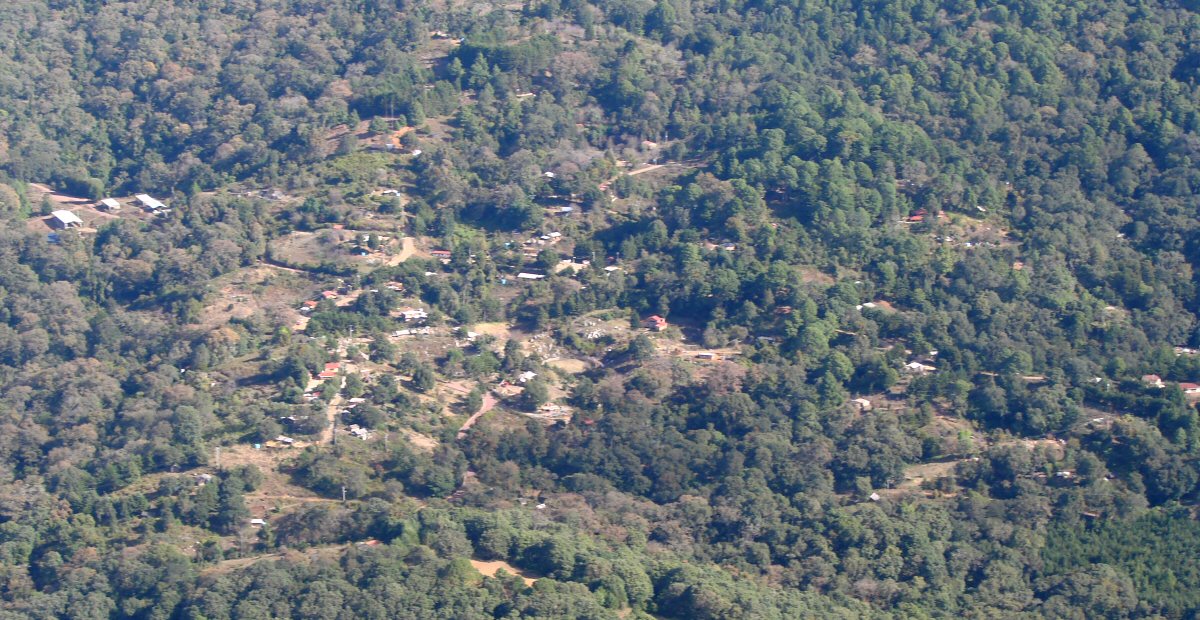 A closer look. Mountain towns are often spread out.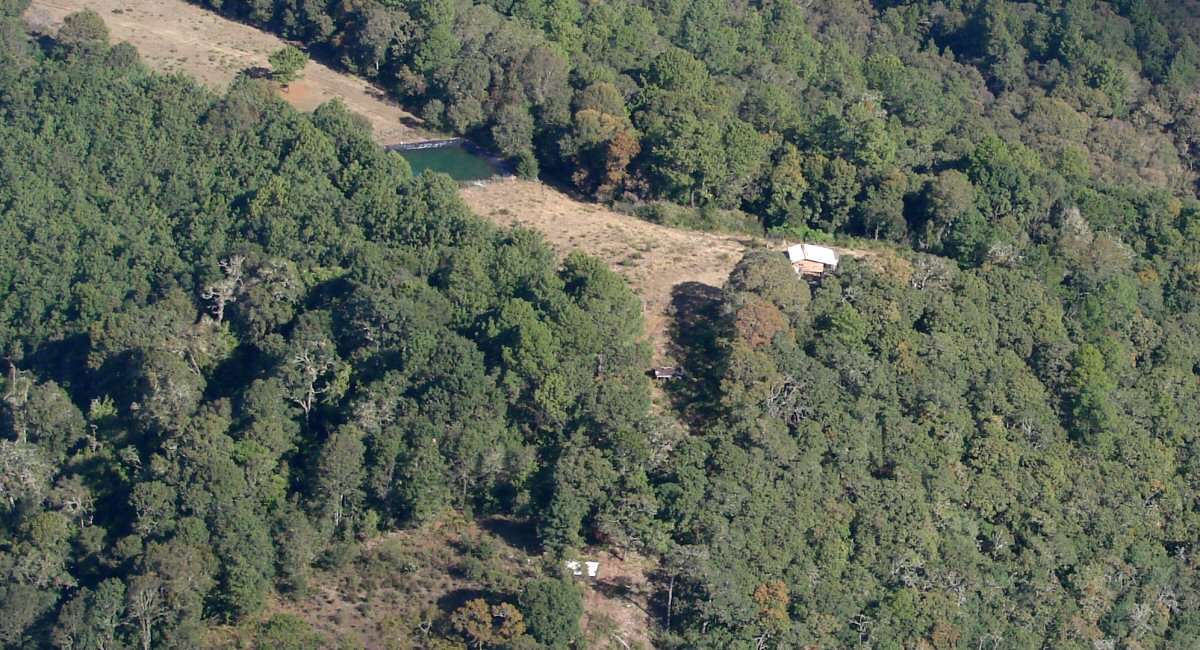 1 mile east of El Terrero 19.449°N 103.931°W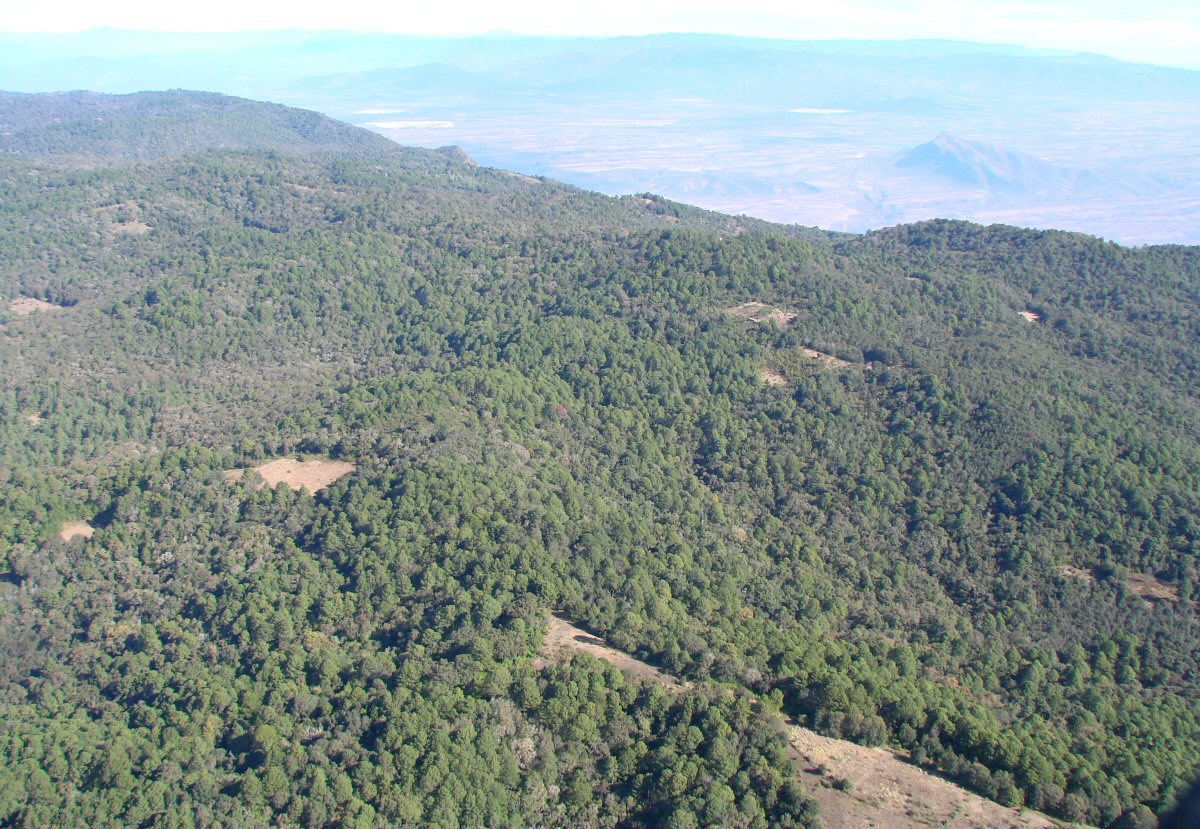 Coming across the Sierra Manantlán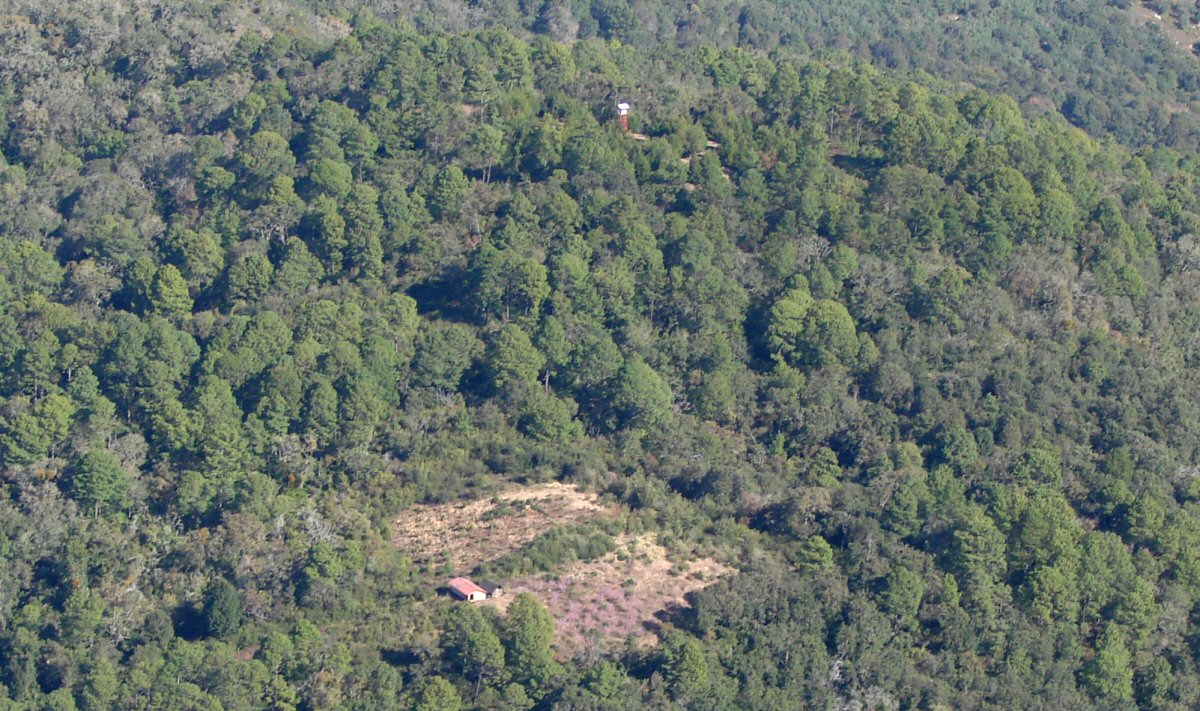 Looks like an observation tower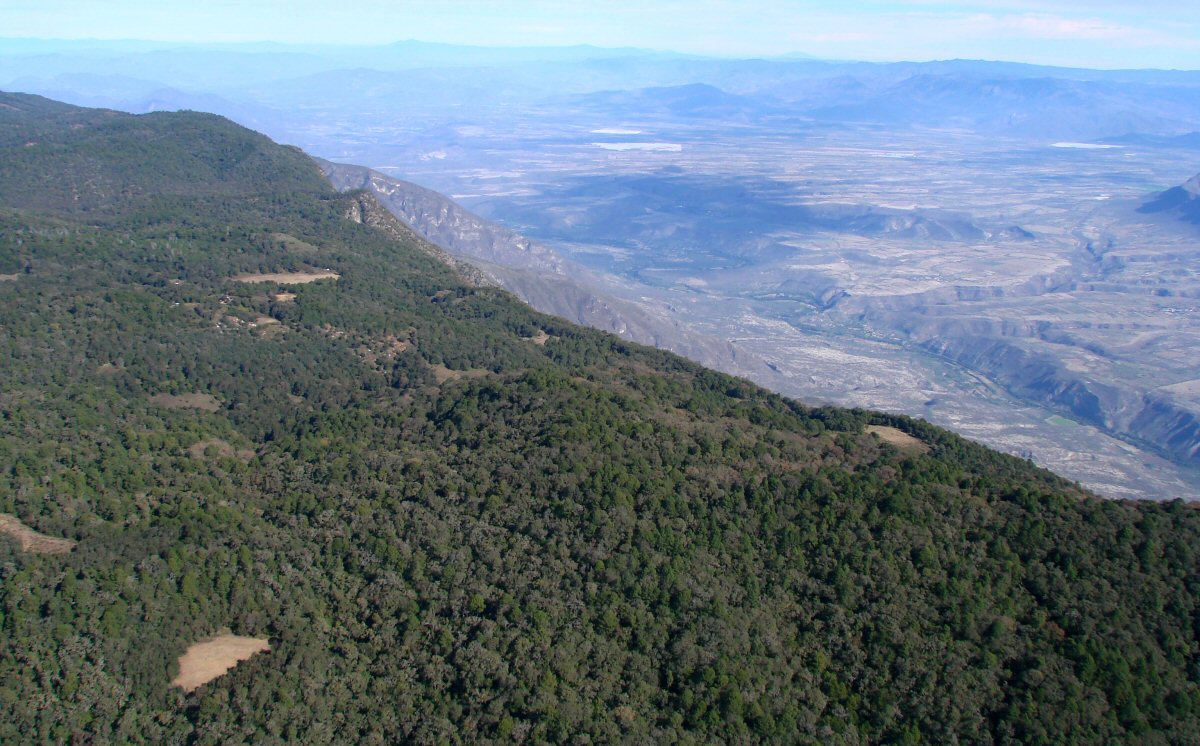 North side of the Sierra Manantlán
Return to Flight to Manzanillo, Manzanillo to San Luis Potosi
Page 1 | Page 2 | Page 3
---
| Top of page | Main index | Search | What's new |